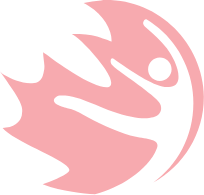 PHE Canada Student Member
CA$0.00
In becoming a physical and health educator means you are on a career path to make an impact on the lives of thousands of children and youth – and PHE Canada wants to support you every step of the way. As a Student Member, we share all the benefits of the PHE Canada Professional Membership for the duration of your studies … FOR FREE.  PHE Canada also has a number of specific opportunities to support you in your studies, practicums, and first few years of service, including:  
Student focused webinars and twitter chats.
Job postings
Virtual student internship opportunities with PHE Canada
Notification of Student Leadership Experience events 
Access to professional mentors
Do you know?
 
A $10 PHE Canada Research Council membership rate is available to all current students (graduate, undergraduate, etc.) studying in Canada or abroad. This allows you to gain access to all of PHE Canada Research Council's benefits. Add a Research Council membership.