PHE Canada's Equity Diversity and Inclusion (EDI) Committee contributes leadership, knowledge, context and an anti-oppression lens to PHE Canadas' decisions, processes, programs and resources ensuring that PHE Canada is leading and contributing to a just, affirming and equitable learning environments.
PHE Canada's EDI Committee was created in 2020 as a Committee of PHE Canada Board of Directors. The EDI Committee is instrumental to realizing the recommendations for PHE Canada's 2020 Equity Audit and PHE Canada's Truth and Reconciliation commitment statement.
PHE Canada acknowledges the wealth of knowledge, passion and contributions of the EDI Committee members: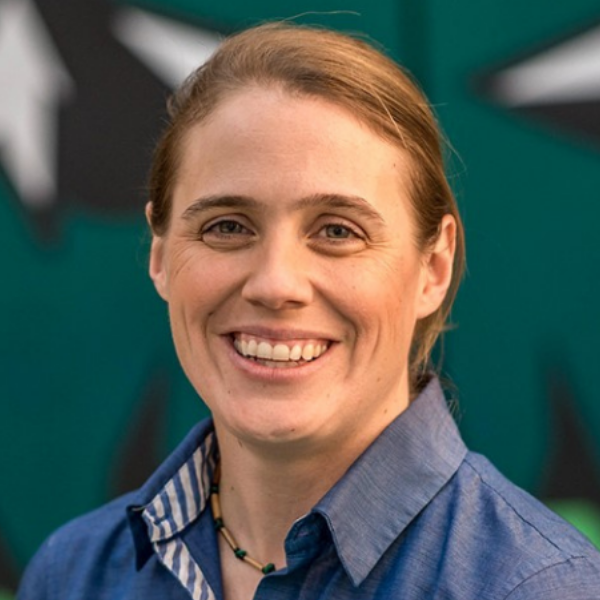 Dr. Joanna Sheppard (EDI Committee Chair)
Dr. Joanna Sheppard (she, her, hers) is PHE Canada's Incoming Board President and an associate professor in the School of Kinesiology at the University of the Fraser Valley. As a member of the LGBTQI2S+ community and pedagogy specialist, Jo is an advocate for equity, diversity and inclusion (EDI) and embeds theoretical and critical best practices in physical and health education within her research, teaching and programming.
Show/hide bio

Jo believes that it is our responsibility to recognize the many aspects (physical, cognitive and affective) that make up an individual. It is equally important to discover and implement the most effective teaching strategies necessary to suit the individual needs of all learners. As an educator and PHE pedagogy specialist, Jo aspires to create a learning environment that motivates students by challenging them at an optimal level while promoting an environment where students can feel a sense of ownership for their learning. This dedication to teaching has led to Jo being named the recipient of the UFV teaching excellence award for 2020. Joanna lives in Langley BC with her wife and son.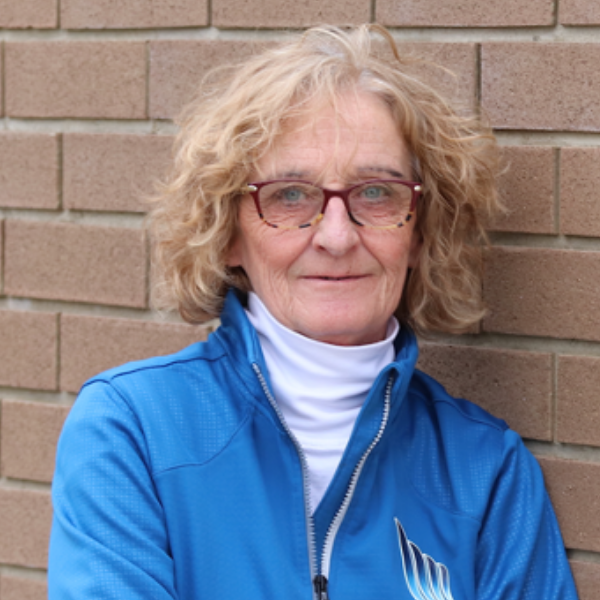 Jane Arkell
Jane Arkell dedicated her career to the area of access and inclusion for individuals with a disability. Jane's work is primarily in the field of health promotion, specifically active living, sport and recreation for those with a disability.
Show/hide bio

Jane has been Executive Director of the Active Living Alliance for Canadians with a Disability since its inception in 1989. In addition to Jane's dedication to the Active Living Alliance, Jane also worked with the Federal Access and Inclusion Project with Spinal Cord Canada in the development of the Accessible Canada Act. As a volunteer, Jane is Chair of the Accessibility Working Group for the 2022 Canada Games (Niagara).  In addition, Jane has been asked to advise many committees to further inclusion in Canada such as the ParticipACTION, the Accessibility Standards Council (Accessibility for Ontarians with Disabilities Act), and CNIB Lake Joseph Centre.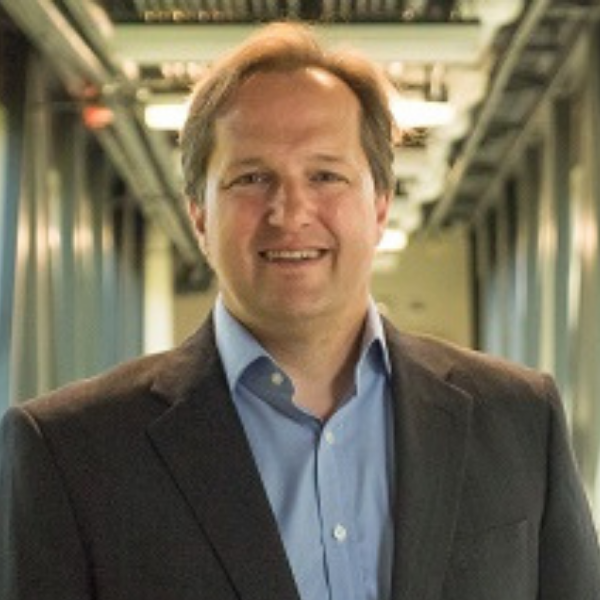 Dr. Antony Card 
Dr. Antony Card is the Dean of the Faculty of Education at Mount Saint Vincent University, Halifax. Prior to that, Antony was Dean of the School of Human Kinetics and Recreation, Memorial University of Newfoundland and Associate Vice-President (Research) for the Grenfell Campus of Memorial University.
Show/hide bio

Antony completed his doctoral work at the University of Southampton U.K. and emigrated to Canada in 2002. Antony is the Managing Editor of the Revue phénEPS/PHEnex Journal. Antony has taught PE methods courses to primary/elementary education students and online Master of Physical Education courses in Comprehensive School Health and Leadership in Physical Education.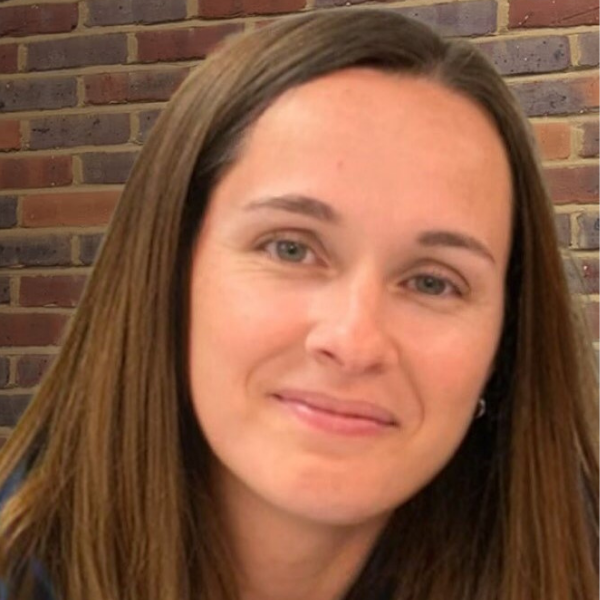 Melanie Davis
Melanie Davis is the Executive Director, CEO of PHE Canada.  Melanie has worked for over 30 years to realize just futures and empower children and youth across Canada and beyond to secure their right to quality education, health and wellbeing.
Show/hide bio

With degrees in Social Development, Non-Profit Management and Public Policy, Melanie is a disruptor of status quo, an innovator and above all enjoys the journey of co-creation. Melanie immigrated to Canada from the South West of England and is grateful for this land and the community that surrounds us. Melanie is the mother of two children and lives with their partner Scott in Ottawa, Ontario.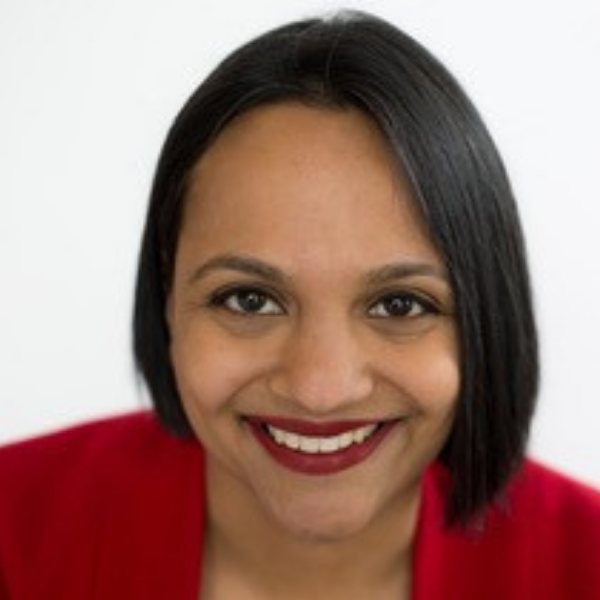 Dipal Damani
Dipal holds a Master's in Public Policy and Governance with a Certificate in Ethnic, Immigration, and Pluralism Studies from the University of Toronto. After suffering in silence for years, Dipal founded D&D Inclusion Consulting, based on her own experiences with discrimination, bias, and microaggression.
Show/hide bio

Dipal has extensive knowledge and experience in equity, diversity and inclusion (EDI), having delivered results in this area for the past 15 years. Prior to founding the company, Dipal worked with provincial and regional governments to implement inclusion policies, conduct EDI organizational audits and launch multi-stakeholder initiatives. Dipal is also a mother of an energetic and precocious pre-schooler. Dipal is truly passionate about her work and loves finding innovative approaches and practices that benefit her clients.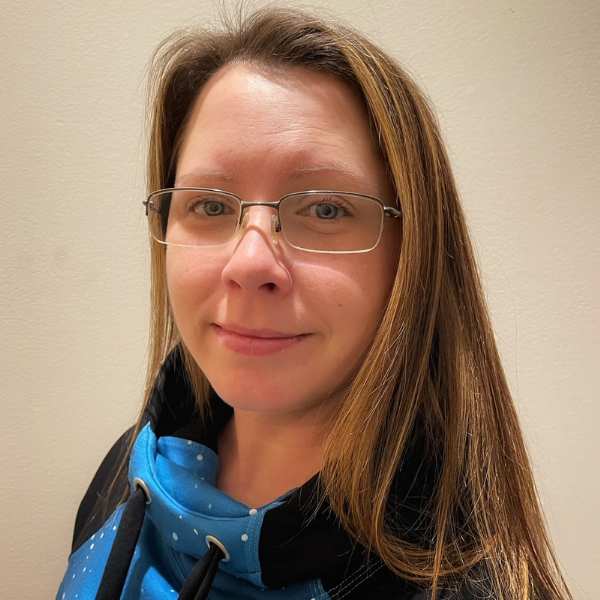 Lise Gillies
Lise Gillies is Cree/Métis from the English River FN and Métis Nation in Île-à-la-Crosse, Saskatchewan. Born in Williams Lake, BC she resides in the beautiful unceded territory of the Quw'utsun' People in Maple Bay on Vancouver Island with her husband and daughter.
Show/hide bio

After a decade of working in BC's largest school district (Surrey) in both Special Education and Aboriginal Education Child and Youth Care, she moved to the BC provincial territorial sport body for Indigenous sport (I·SPARC) coordinating both regional and provincial portfolios to promote community sport, physical literacy and school wellness in Indigenous communities. Always quick to love, laugh, learn and support, Lise also works with the BC Association of Aboriginal Friendship Centres as the Provincial Child Care Planner to support capacity building that strengthens Indigenous led early childhood development programs and childcare services across the 25 Friendship Centres throughout BC.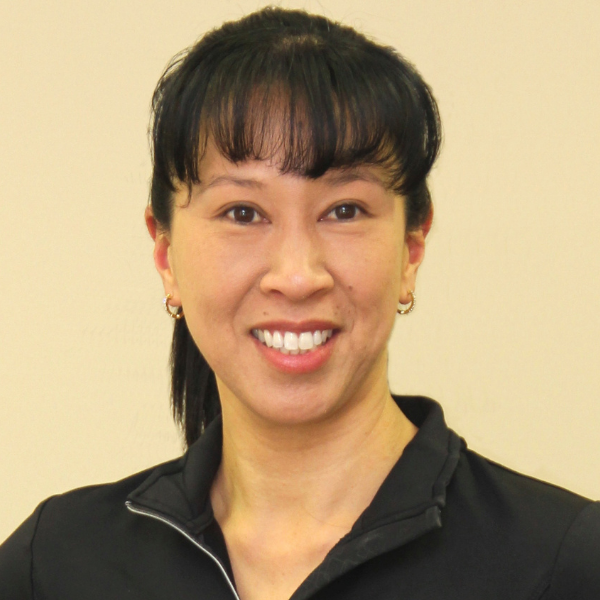 Jodie Lyn-Harrison
Jodie joined PHE Canada in 2002, prior to which Jodie taught Health and Physical Education, Mathematics and Science. Jodie obtained a Bachelor of Physical Education from McMaster University, and a Bachelor of Education from the University of Toronto, intermediate-senior level, with a Health & Physical Education and Mathematics focus.
Show/hide bio

Since joining PHE Canada as Program Manager, Jodie has led numerous start-up projects and enhanced existing programs. Jodie continues to grow her repertoire of skills into association management and oversight as Chief Administrative Officer. Born in Jamaica, her family moved to Canada in the 1970s. Jodie lives in Ottawa with her husband, two children and pup Ziggy.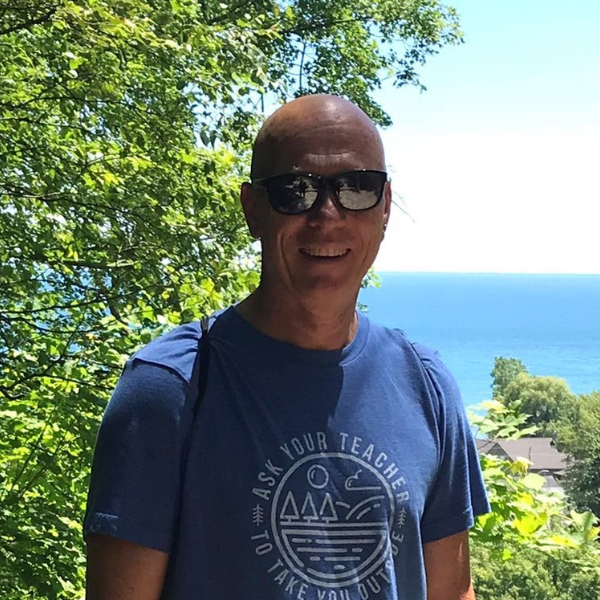 David Inglis (Representing the PHE Canada Council of Provinces and Territories) 
Dave is a re-directed Health and Physical Educator with over 35 years of experience in a variety of local, Provincial and National initiatives to promote and enhance the delivery of quality learning opportunities for all students.  
Show/hide bio

His experience is broad and diverse, having grown up in Toronto before teaching in Northern Ontario, rural and urban settings in Southwestern Ontario and finishing his career at the biggest and most diverse secondary school in the Thames Valley DSB. Dave continues to support the HPE community through his work with the Ontario Association for the Support of Physical Educators (OASPHE), Ophea, the Canadian Intramural and Recreation Association (CIRA) and as an instructor in Brock University's Faculty of Education. Dave is a proud parent of two children and lives in London, Ontario with his wife, Ruth and their dogs.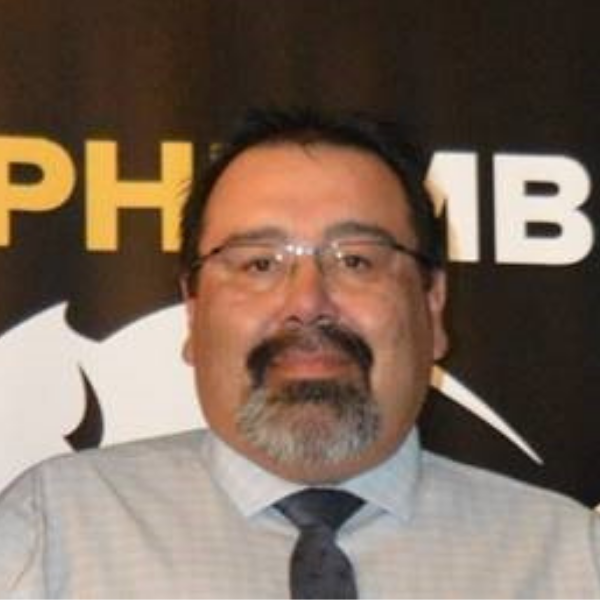 Brian (Mick) McMillan (Representing the PHE Canada Council of Provinces and Territories) 
Brian (Mick) McMillan is a Physical Education Co-ordinator in Frontier School Division who grew up in Northern Manitoba and attended school at Joseph H. Kerr in Snow Lake, Man. Mick is a member of the 60's scoop and is continuing his journey to learn about his Indigenous Roots.
Show/hide bio

He remains very, very close with his adoptive family. Mick attended Brandon University where he received a Bachelor of Education degree. Mick currently sits on the Physical and Health Education (PHE) Manitoba Board of Directors as its President.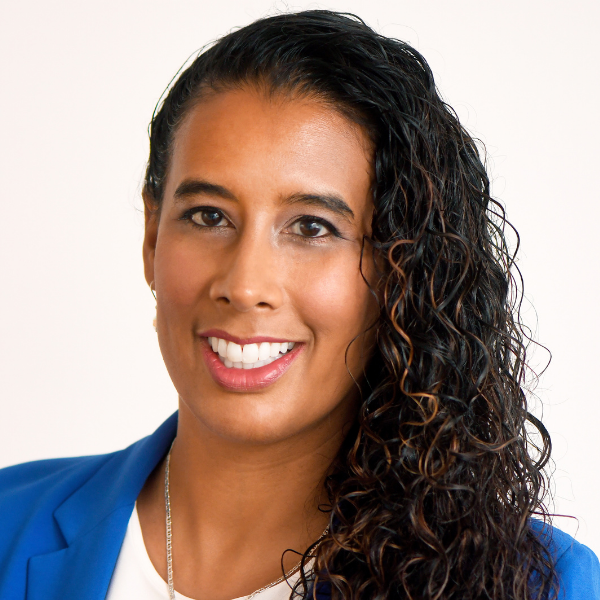 Sabrina Razack
Sabrina Razack is an educator in the Toronto area and also a PhD Candidate at the University of Toronto. The program resides at the Faculty of Kinesiology and Physical Education combined with a collaborative specialization in the Women and Gender Studies department.  
Show/hide bio

Between educating and becoming a student, Sabrina worked with the CAAWS, now the Canadian Women & Sport, the Pan/Parapan American Games and the INVICTUS Games. Sabrina's current research examines the intersections of physical activity, sport, physical education, media, race, gender, class and culture. Sabrina is an award-winning curriculum writer, and developed http://teachbeyondaboundary.com/, to create units on critical Physical Education, Physical Activity, Sport and social issues.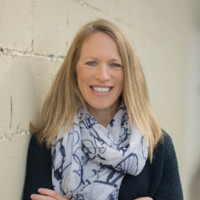 Lori Munro-Sigfridson
Lori is the past president of PHE Canada and holds the position of Active Healthy Living (AHL) Consultant for the Tri-County Regional Centre for Education in Yarmouth, Nova Scotia. In this role, Lori has worked with other departments and community agencies to create the first integrated adaptive physical education program in Nova Scotia.
Show/hide bio

Lori holds her Masters of Arts in Education in both Leadership Foundations and Curriculum studies and her Masters of Science in Therapeutic Recreation. Lori began her career teaching at schools in both Nova Scotia and Florida. It was Lori's experience working with students with disabilities at this school that made Lori turn her attention to therapeutic recreation and adaptive sport. Lori worked for over 10 years in the area of adaptive sport and recreation, in both a clinical and community settings.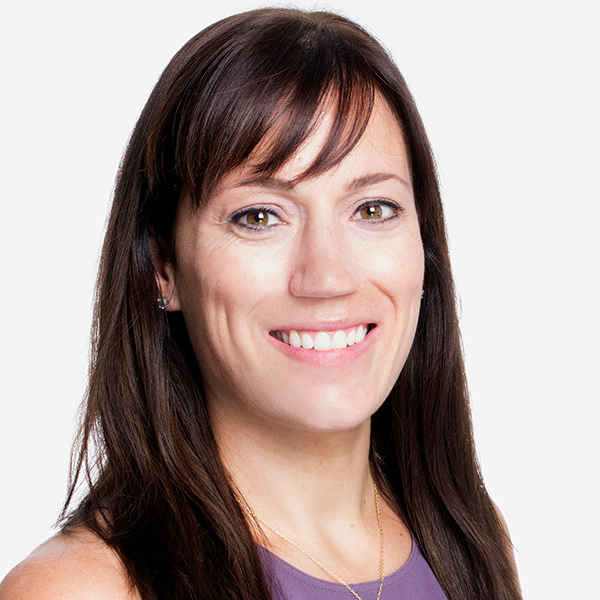 Dr. Lauren Sulz (Representing PHE Canada Research Council)
Dr. Lauren Sulz is an Associate Professor in the Faculty of Education at the University of Alberta.
Show/hide bio

Lauren's primary research commitments focus on school-based strategies to promote active healthy lifestyles among children and youth. In particular, Lauren works collaboratively with teachers, researchers, and community stakeholders to enhance students' physical activity behaviours and well-being through changes to school curricula, school policy, and school environments.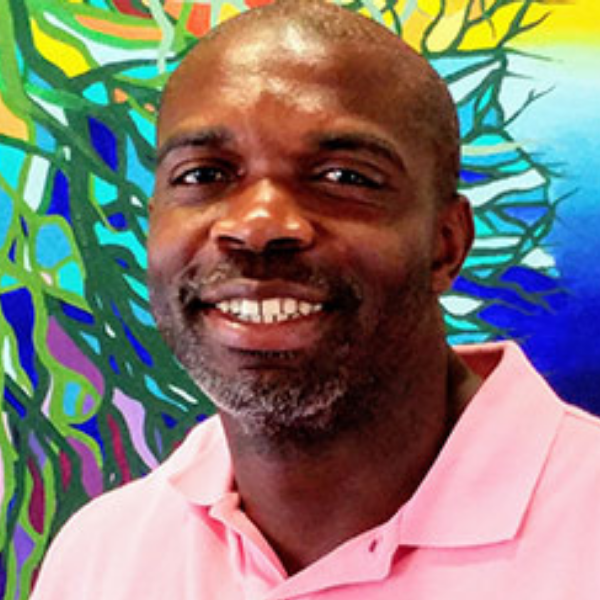 Rohan Thompson 
Rohan Thompson is the Director of People & Equity with the County of Dufferin. Some of his responsibilities are policy development, equitable hiring processes and programs, community/partner relationship building and consulting with senior leadership on a number of equity and anti-racism issues.
Show/hide bio

Also, Rohan founded Breakthrough Counselling and Wellness Services a private practice that offers Social Work Therapist/Psychotherapist services. Rohan works with all populations but specializes in supporting those from African, Caribbean and Black communities either in individual counselling or group programs. Using a range of treatment methods, Rohan utilizes a client centered, trauma informed, anti-racist, strengths-based approach. Rohan works with PHE Canada as an Equity Consultant on various PHE Canada projects and resources.