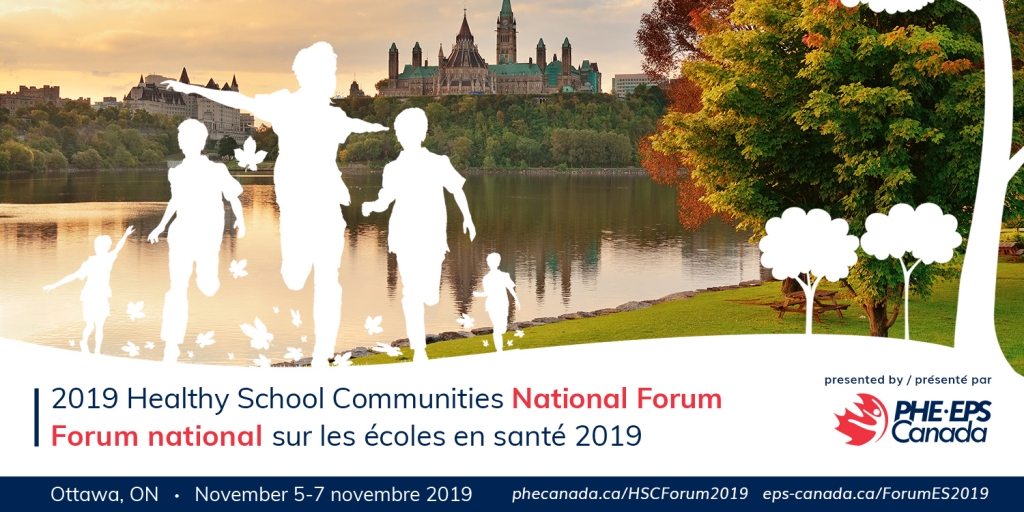 2019 Healthy School Communities National Forum
#HSCForum2019 is set for November 5-7, 2019 in the nation's capital, Ottawa, Ontario. This biennial event brings together community leaders and decision-makers working in health, education, research, government, and active living sectors.
Join us as we work together to advance student achievement, health, wellbeing and healthy school across Canada!