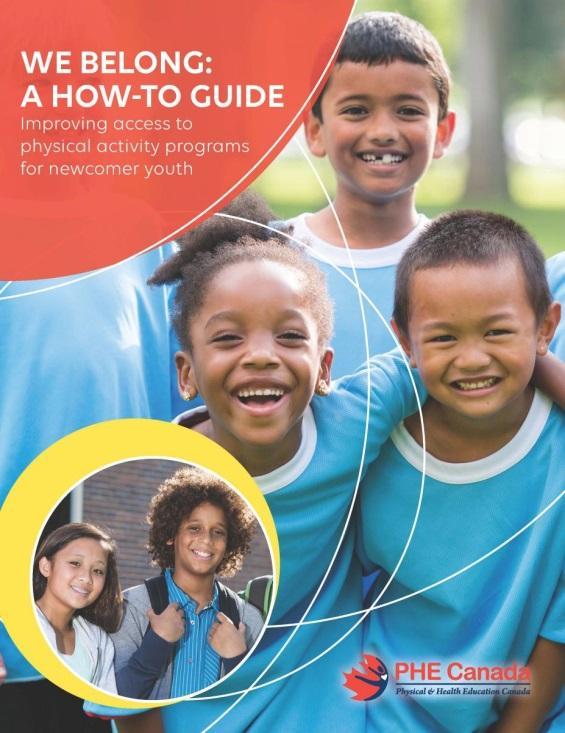 After school physical activity programs should create welcoming environments, encourage cultural respect, and promote the benefits of physical activity and positive social cohesion for newcomer Canadian children and youth.
We Belong uses an Asset-Based Community Development approach to support facilitators of after school physical activity programs to engage newcomer Canadian children and youth and foster belonging and community.
Youth who immigrate to Canada are 40% less likely to meet physical activity guidelines within the first 1–2 years of immigration (Kukaswadia, Pickett, & Janssen, 2014).
 
We Belong offers a variety of support tools to encourage facilitators to develop and deliver quality physical activity programming for newcomer Canadian children and youth:  
We Belong: A How-To Guide - Improving Access to Physical Activity Programs for Newcomer Youth provides a step-by-step process for developing your program. 
Videos that explore a variety of perspectives and best practices of We Belong:
Webinars that include key considerations for program planning and implementation:
To Purchase your We Belong: How-To Guide click here