The presenter lineup at #PHEvirtual2021 are section leaders, knowledge holders, and pedagogy pioneers who are recognized in their province and across Canada. Going virtual has allowed PHE Canada and its provincial partners to bring sector experts, trailblazers, and PHE champions together to a national stage, so that we can all learn, grow, and connect directly with them.
Theme: Outdoor Learning & Outdoor Education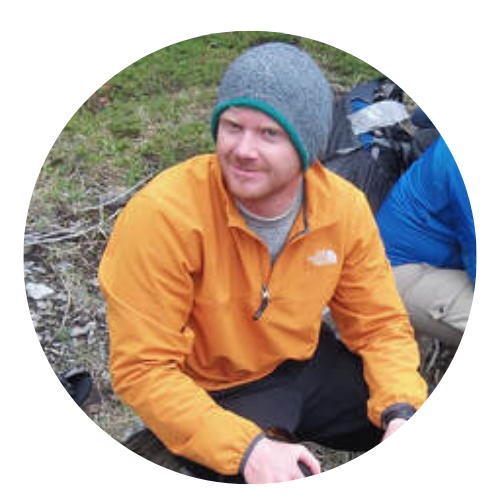 Court Rustemeyer
Court has been a full time Outdoor Education teacher at Vincent Massey Junior High School in Calgary, Alberta for the past 13 years. Court is the President for the ATA Specialist Council GEOEC (Global Environmental and Outdoor Education Council). He is also on the Board of Directors for the Outdoor Council of Canada (OCC) where he serves as the Director of the Prairies. Court is also a Field Leader Instructor for the OCC. Court is the recipient of the 2020 EECOM Award of Excellence - Outstanding Educator. Court's passion in student-led and experiential learning allows him to be out in the environment with his students in an outdoor classroom almost daily. Those hands-on experiences and inquiry-based learning allows Court to instill a greater understanding of indigenous and land-based knowledge into his students and others.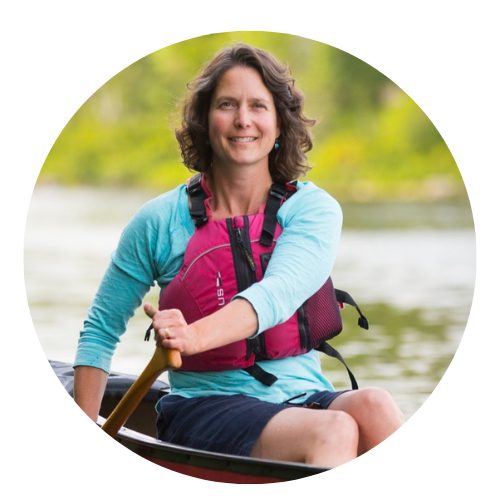 Anjeanette LeMay
Anjeanette is a mother and educator living close to the forest, lakes and ocean of Mi'kma'ki, in Nova Scotia's Annapolis Valley. Raised in Southern Ontario , Anjeanette has worked in public and independent schools and outdoor education programs in Northern, Western mountain, and Atlantic regions, as well as at Outward Bound centres in Canada, the United States, and South Africa. She is Paddle Canada and Outdoor Council of Canada instructor, focussed on building bridges for people of all ages to connect with and learn through the outdoors.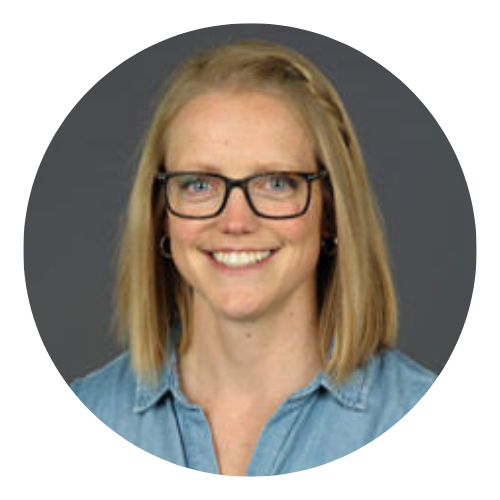 Dr. Shannon Kell
Shannon Kell has been teaching Health and Physical Education since 2005 when she began her career as a High School teacher in Regina, Saskatchewan. After completing her M.Ed., Ph.D., and years of graduate work, she began teaching at Mount Royal University in Calgary where she currently teaches in both the Education and the Health and Physical Education Departments. Working alongside school-aged and post-secondary students is one of her favourite aspects of being in the field. Shannon has served on numerous conference planning committees, has led the development of provincial curricula, and written a few textbook chapters, but remembers most the people and relationships along the way. You may have come across Shannon at PHE Canada, SPEA, or HPEC conferences over the years.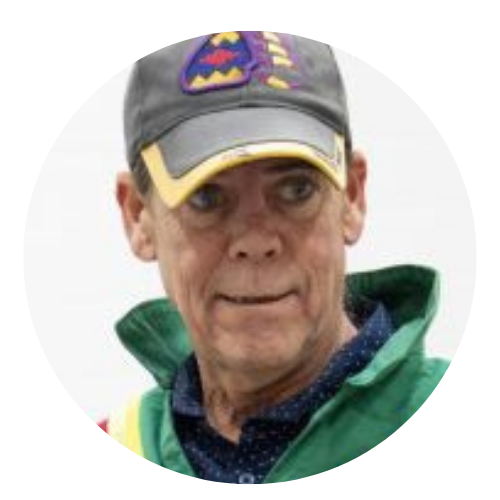 Blair Robillard
Blair Robillard has been teaching traditional and contemporary Indigenous games and activities throughout Manitoba for over 20 years. He has taught at the University of Manitoba, Kinesiology and Recreation Management and Inner City of Social Work faculties, University College of the North and Red River College. In 2017, Blair was awarded the "Innovation in Teaching Award" by the Physical Health Educators of Manitoba and in 2018, his course "Indigenous Games and Activities" was recognized by MacLean's magazine as one of two "Cool Courses" offered by the University of Manitoba.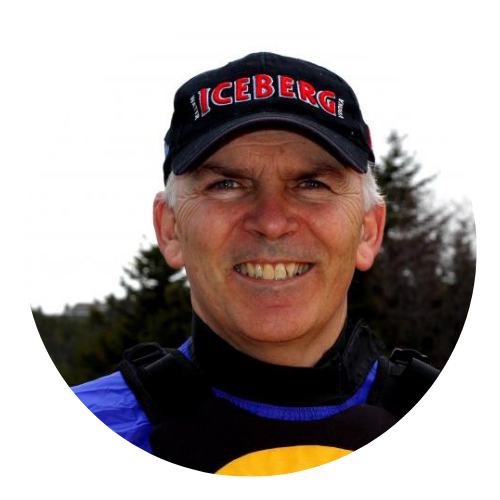 Dr​​​​. ​​​Kevin Redmond
Dr. Kevin Redmond is currently Memorial University's Faculty of Education Coordinator for Nunavut Arctic College. Dr. Kevin Redmond has worked in Teacher Education for the past 10 years at Memorial University's School of Human Kinetics and Recreation, St. Francis Xavier Faculty of Education and Nunavut Arctic College Teacher Education Program. Previously Dr. Kevin Redmond taught in Newfoundland's K–12 public school system, including a lengthy tenure at Gonzaga High School. Dr. Kevin Redmond's specialities and research interests include: place, the power and prominence of place, the lived experience of place, especially places that have been abandoned, resettled and/or displaced; outdoor education, physical activity and the heuristic nature of place in our pedagogy and a curriculum as lived.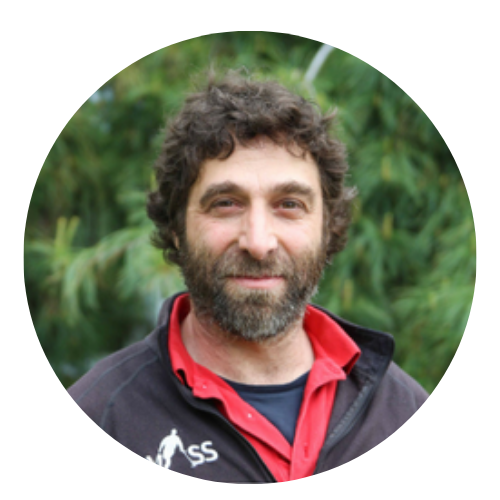 Dr. Hartley Banack
Hartley Banack has been an outdoor educator since his mid-teens – initially, leading backcountry wilderness trips as a guide, then leading outdoor/physical education/camp programs as an administrator and Executive Director. Hartley worked with a wide range of community-based, non-profit programs and services, and even started a few up. Hartley is passionate about outdoor learning and time spent outdoors during learning and life. He is attempting to live more 'locally' (whatever that might mean, more of a where question perhaps), and explore this in his approach to outdoor learning. Hartley hold a BC teaching certificate (B.Ed.) from SFU, and has taught with various age groups and in distinct educational settings, including pre-school, elementary school, high school, post-secondary school, and with adults and seniors, in Canada and Chile. Hartley enjoyed participating in experiences with some fairly radical work teams, which have significantly (in)formed his "ways" of teamwork and learning. He is open to diversity, difference, and making meaning through sharing and participation. He has learned that outdoor quests are not about the summit, but rather an adventure.

Nicki Ferland
Nicki Ferland is a Métis woman from Lorette, Manitoba, a small Métis community. She lives in Winnipeg with her wife and daughter. Nicki is a Community Engaged Learning coordinator at the University of Manitoba, and is completing her Master's thesis in Indigenous Land-based Education at the University of Saskatchewan.
Health Education and Well-Being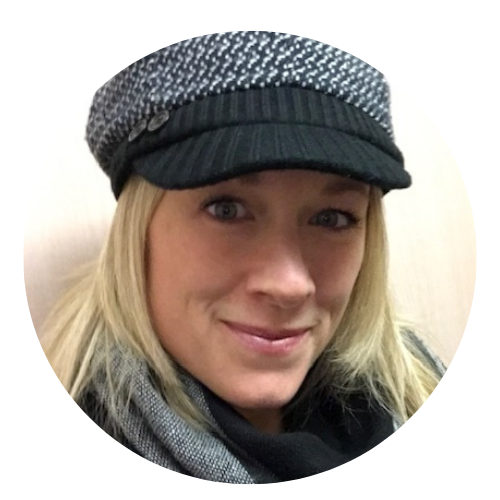 Renee Gregerson
Renee currently works in the largest school district in B.C. as Surrey Schools PHE Coordinator.  She worked at the secondary level for 11 years focusing on areas such as PHE, Career and Health, Family Studies and Planning 10.  She received her Sexual Health Educators Certificate in 2017 and has been offering professional development for educators worldwide.  Supporting teachers and students understanding of sexual health and wellbeing has been a true passion for Renee.  In 2018, she completed her M. Ed in Health Education and Active Living through Simon Fraser University and now plans to begin her Ph.D. journey in hopes to continue to offer engaging lessons to teacher candidates at local universities.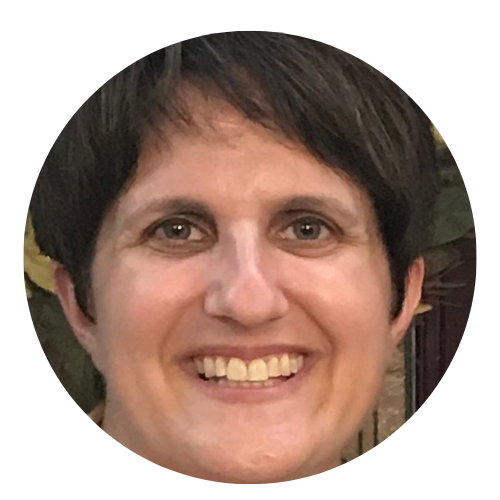 Carol Scaini
Carol Scaini, Med, is an instructor in the department of teacher education at Tyndale University College in Ontario and is an experienced health and physical education teacher with the Peel District School Board. She is well known in the field of HPE: She serves on a number of HPE committees, has taught HPE additional qualification courses at the Ontario Institute for Studies in Education at the University of Toronto, and has authored several health and physical education resources. She most recently co-edited Physical and Health Education in Canada: Integrated Approaches for Elementary Teachers, with Dr. Joe Barrett.  She has earned numerous teaching awards, including the Prime Minister's Award for Teaching Excellence, the Ontario Teacher of the Year award, the Dr. Andy Anderson Young Professional Award from PHE Canada, and the OASPHE Recognition and Advocacy Award.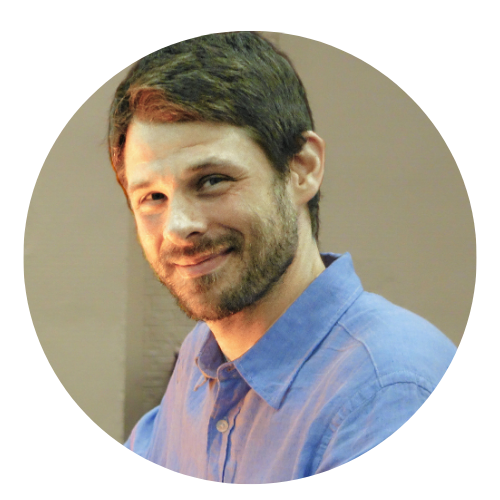 Matthew Johnson
Matthew Johnson is the Director of Education for MediaSmarts, Canada's center for digital and media literacy. Matthew is the architect of "MediaSmarts' Use, Understand, Create: Digital Literacy Framework for Canadian K-12 Schools" and is the author of many of MediaSmarts' lessons, parent materials and interactive resources, and a lead on MediaSmarts' Young Canadians in a Wireless World research project. He has served as on expert panels convened by the Canadian Pediatric Society, the Ontario Network of Child and Adolescent Inpatient Psychiatric Services and others, consulted on provincial curriculum for the Ontario Ministry of Education.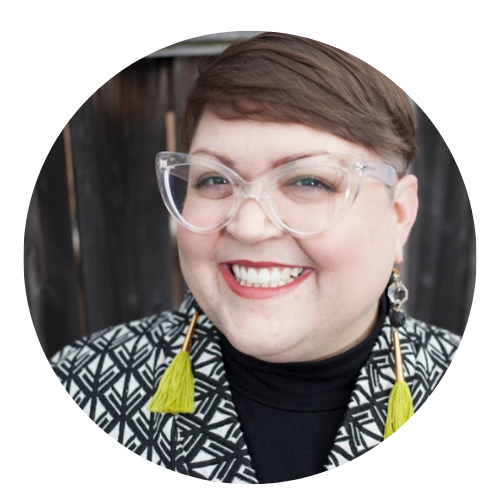 Sookie Bardwell
Sookie Bardwell (she/her/hers + they/them/theirs) is passionately committed to the work of helping people be better together. She is a white settler invested in the work of decolonization and racial justice. They are also a fat, queer, genderqueer femme living with invisible disability. Her work is informed by all of these ways in which she moves through the world. Sookie is a multimedia artist, an OCT certified teacher and Opt BC certified sex and relational health educator, who holds an MA in Gender Studies and Feminist Research from McMaster University where her research focused on self and community/collective care for support and social justice workers. They are also a founding member and the Director of Content Development and Learning Design with the Challenge Accepted Learning Collective. She has been involved in social change/justice work for almost twenty years as an educator, trainer, and facilitator on topics including LGBTQ+ equity and inclusion, Body Liberation, emotional and relational skills, and sexual health.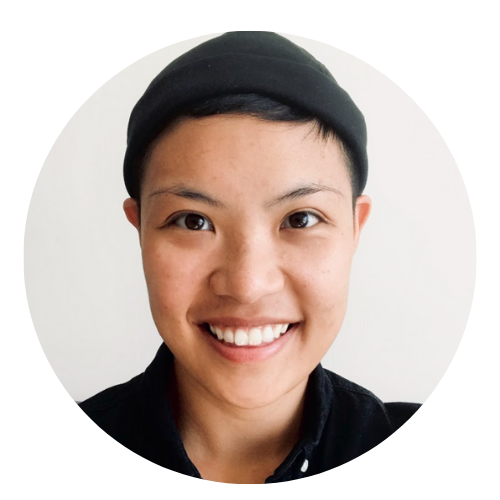 Christine Hsu
Christine Hsu (she/her/hers, they/them/theirs) is a first-generation immigrant settler who is a nonbinary, genderfluid, queer woman. They are a certified educator (intermediate/senior HPE & Family Studies), movement coach, veteran facilitator and Diversity & Inclusion learning consultant with a reputation for providing the Canadian public health, education, and sports sectors with common-sense, actionable solutions. Christine's approach blends anti-oppressive and body liberation frameworks with expertise in Physical & Health Education in order to support educators, coaches and sport administrators and leaders on providing inclusive programming, coaching, and support for student athletes, and especially for students who are much less inclined or drawn to physical activities, personal health, and sports due to the systemic
oppression/violence they are subjected to on a daily basis. Christine takes to ensure that her work meets the needs of her audience and is trauma-informed and healing-centred.
Indigenous Ways of Learning in PHE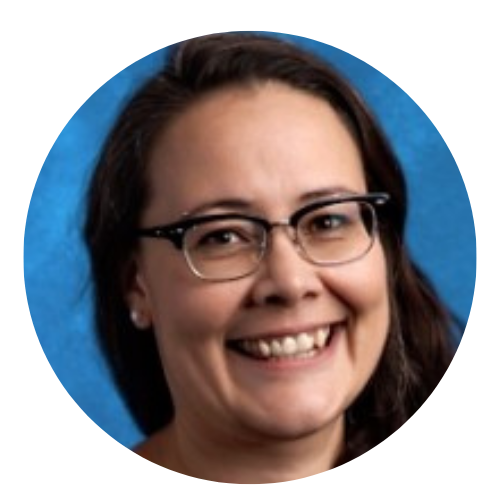 Julie Andrews
Born and raised in Prince Albert, Sk, Julie is a member of the Fond Du Lac Denesųłıné Nation. She lives on Treaty 6 territory in the community of La Ronge where she teaches PE 7-12 and Native Studies.  She has been a board member of the Saskatchewan Physical Education Association for the last 8 years and is currently in her first year of graduate studies at the University of Alberta in the hpeMEd program.  She is passionate about incorporating Dene and Cree teachings into her classes.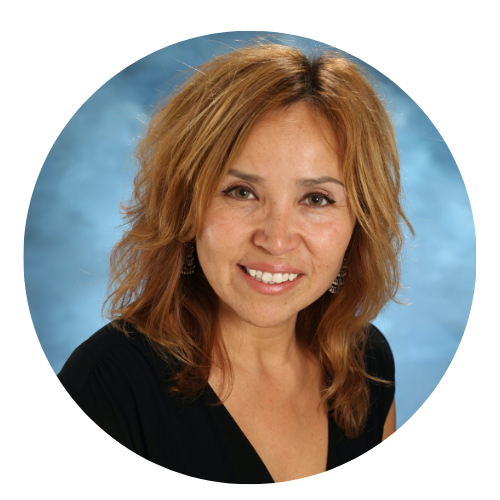 Dr. Pamela Rose Toulouse
Dr. Pamela Rose Toulouse is originally from the community of Sagamok First Nation. She is a proud Anishinaabe woman that comes from a long line of educators. Dr. Pamela Rose Toulouse is a Full Professor in the Faculty of Education (Concurrent English Language) at Laurentian University. Her areas of specialty are inclusive education, classroom management, lesson planning, learning cycles, assessment/evaluation, technology, differentiated instruction, Indigenous Education and social justice collaborations. She is a National 3M Teaching Excellence Award Fellow and has also been cited in previous editions of Maclean's magazine as one of LU's favourite professors.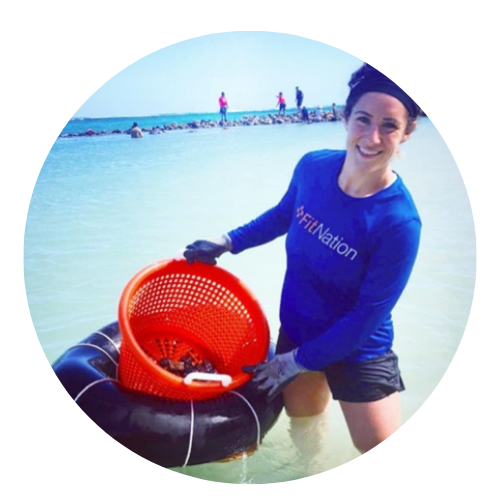 Alana Cook
Alana Cook is a proud Métis woman, born and raised in the Fraser Valley region of British Columbia on Coast Salish Territory. She holds a Bachelor of Arts from the University of the Fraser Valley, and recently graduated with a Masters in Indigenous Land-based Education from the University of Saskatchewan. Alana is a regional coordinator for the Indigenous Sport, Physical Activity & Recreation Council (ISPARC), an organization that seeks to improve the health of Indigenous people across British Columbia by supporting physically active communities. An active mixed martial arts athlete, Alana is passionate about finding ways to incorporate culture into physical fitness practices and promote holistic wellness.
Healthy Schools in a Pandemic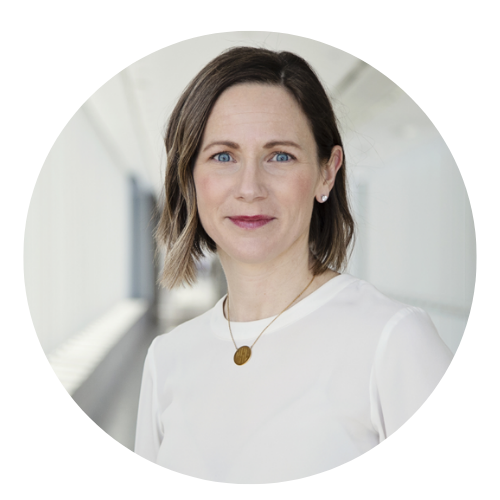 Dr. Kate Storey
Dr. Kate Storey is an Associate Professor in the School of Public Health at the University of Alberta and is a Distinguished Researcher supported by Stollery Children's Hospital Foundation. She also holds a CIHR New Investigator grant in Child & Youth Health. Dr. Storey's work aims to create a culture of wellness for kids, their families, and their communities by making the 'healthy choice the easy choice' where we live, work, learn, and play. She works to create systems-level change through programs that foster resilience and empowerment. Dr. Storey is supported through the Canadian Institutes of Health Research, the Women and Children's Health Research Institute, the Stollery Children's Hospital Foundation, the Public Health Agency of Canada, and Alberta Innovates.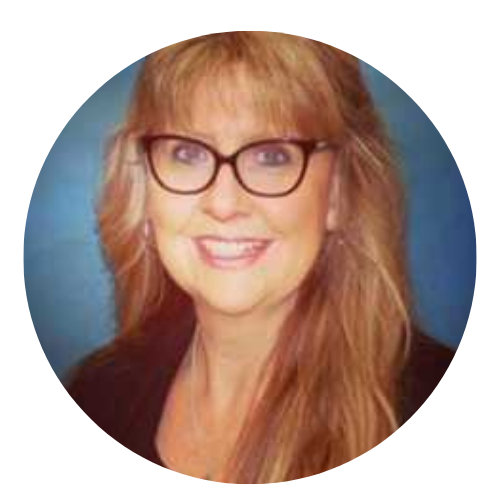 Dr. Lesley Eblie Trudel
Dr. Lesley Trudel has been successfully involved in public education for over thirty years. She has held positions ranging from instructional to administrative, working with diverse populations in both urban and rural settings. Dr. Trudel was most recently an Assistant Superintendent of Schools in Manitoba, Canada. In January 2019, she joined the Faculty of Education at the University of Winnipeg. Currently Associate Dean in the faculty, Lesley is a collaborative leader and interdisciplinary researcher, with a keen interest in organizational learning and systemic change as it pertains to diverse, inclusive educational communities.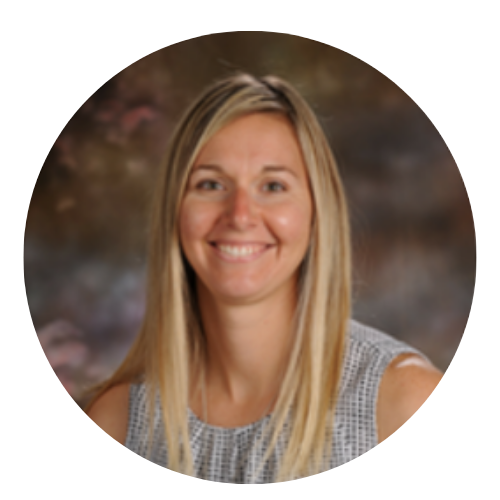 Amanda Kornaga
Amanda Kornaga is the principal of a K-12 school in rural Saskatchewan. She is also the in-coming president of the Saskatchewan Physical Education Association (SPEA).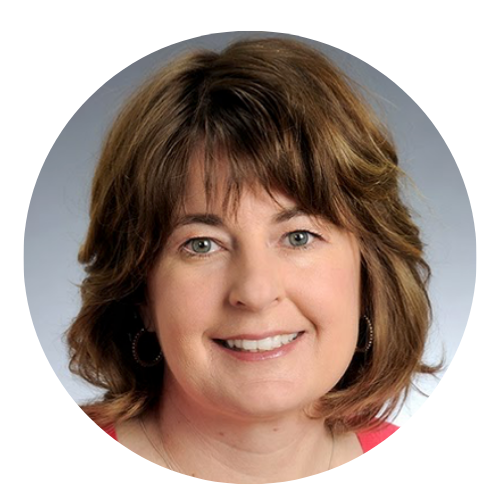 Twyla Salm
Twyla Salm, Ph.D., is full professor and Associate Dean, Research & Graduate Programs, in the Faculty of Education at the University of Regina. Her research focuses on teaching and learning in higher education, with specific interests in developing the professional educator and health curriculum change. She also studies anti-oppressive teacher education, particularly as it applies to interprofessional collaboration. Dr. Salm is a former middle and high school teacher and continues to ground her research in K-12 schools.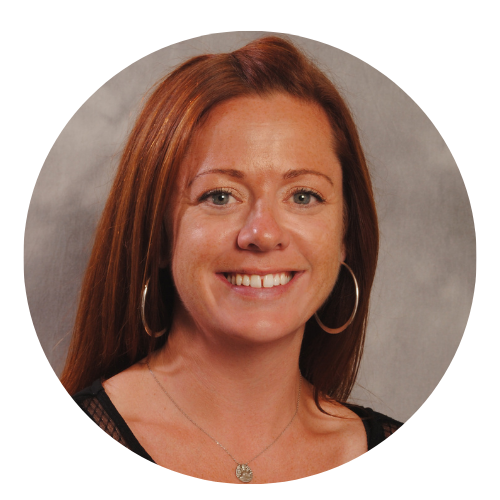 Gail Lalonde
Gail Lalonde is a registered Social Worker by profession, receiving both her BSW and MSW at King's University College, Western University. Gail began her career in education as a front-line social worker in direct practice with students within the Thames Valley District School Board. Over the course of her years at Thames Valley Gail held several system positions including Mental Health Lead for the board. More recently Gail has worked as Supervisor of Professional Support Services with responsibility for the social work, psychology, and speech and language pathology departments at the London District Catholic School Board. In her current role, Gail leads the mental health promotion team at School Mental Health Ontario. In addition to her work at SMH-ON, Gail is a Clinical Supervisor at the Child & Youth Clinic, at the Faculty of Education at Western University where she provides supervision to students in graduate training programs in social work and psychology.
Assessment in PHE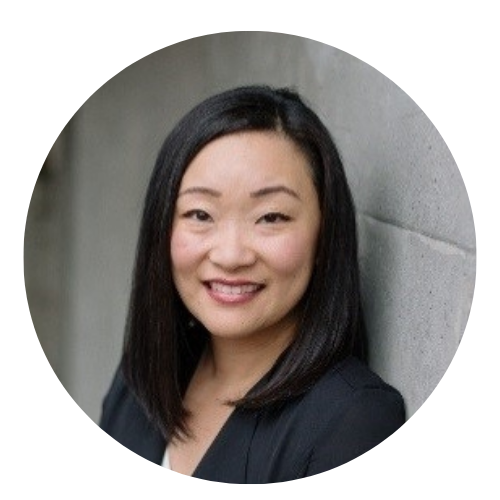 Nina Pak Lui
Nina Pak Lui is an Assistant Professor of Education at Trinity Western University. She teaches pre-service teachers Curriculum Design and Assessment and Evaluation FOR Learning. She serves on the university's Core Curriculum Advisory Committee and recently won the 2020 Provost Innovative Teaching Award for Scholarly Experimentation and Innovation. Nina is a committed teacher educator who desires to co-write narratives of hope, equity, and joy in education through connection, community, and collaboration.  As an emerging practitioner-scholar, Nina is exploring pedagogies that make learning meaningful and memorable as well as increasing values- and evidence-based assessment practices that benefit all learners K to post-secondary.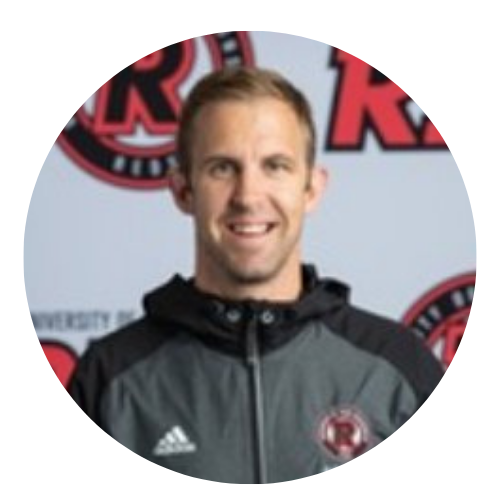 Joe Crossland
Joe Crossland is a Physical Education Specialist in Anglophone School District West in Fredericton, New Brunswick.  Joe has previously been a Physical Education & Health Lead for his school district and currently teaches Kindergarten to Grade 5 Physical Education at Priestman Street Elementary School.  Joe is the current President of the New Brunswick Physical Education Society (NBPES).  Joe has spent a lot of time over the past few school years working with teachers on improving their assessment practices.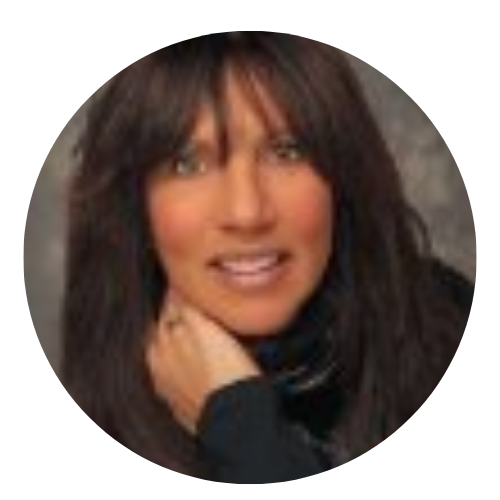 Debra Kapp
Debra Kapp, BFA, Bed, is a retired teacher from Thames Valley District School Board, teaching Physical Education, Dance, and French at Lester B. Pearson School for the Arts since 1990. Debra is a graduate of York University, Faculty of Dance, and developed the Dance program for LBP. Debra is currently an Instructor at Brock University in the Faculty of Education, teaching Drama and Dance Education to second year Teacher Candidates. Debra is a curriculum writer for TVDSB, the Ministry of Education and Brock University. She regularly presents workshops for teachers on how to plan, teach, and assess Creative Movement in the school setting. She is co creator of Action Pak d'Action, a Creative Movement resource method and manual.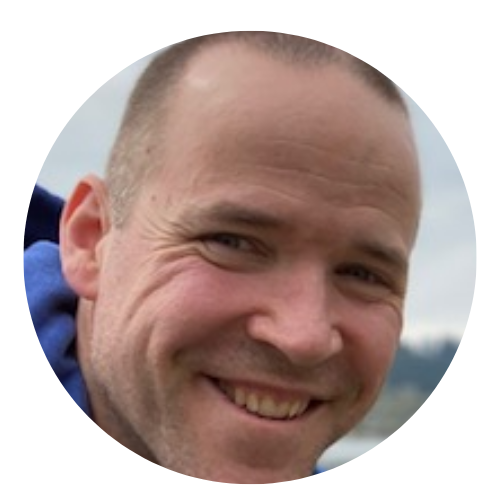 Josh Ogilvie
Josh Ogilvie is a high school physical and health education teacher and department head from Burnaby, BC. He regularly presents and delivers workshops on a range of PHE topics, including learning and assessment practices, for teachers and other educational stakeholders in BC and across Canada. Josh also has extensive experience in curriculum design having led the development of the new BC K-12 PHE curriculum. Collectively, his efforts in these areas earned him an international leadership award through the Association for Supervision and Curriculum Development (ASCD).
Inclusion & Equity in PHE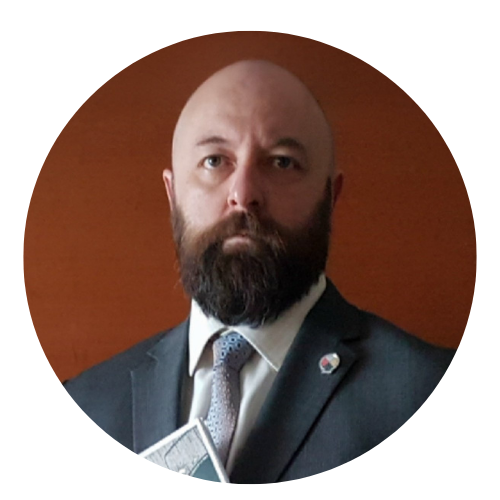 Daniel m. Stevens, BSc (Hons) Kin, BEd, OCT

Daniel is a Citizen of Nipissing First Nation and a full-time teacher at Northern Secondary School in Sturgeon Falls. He is highly active within the Ontario Secondary School Teachers' Federation (OSSTF) at all levels. He consults with labour councils, organizations, unions, and federations as a means to work towards the awakening that Canada must achieve before we can honestly examine the truth of our relationship. He continues his work as an educator working with the ministry, boards, schools on behalf of his Nation, Nipissing and the Chiefs of Ontario and influencing Indigenous Education Policy and integration in Provincial classrooms. He brings indigenous ways of knowing of the Nipissing people to every classroom. He is also a father to a child with significant development delays and rare condition and advocate for his inclusion as an athlete to perform for his school.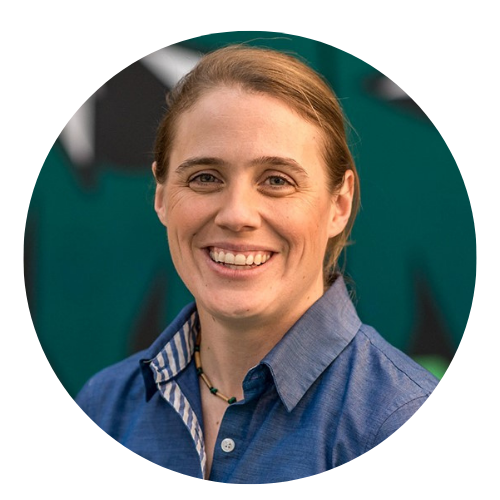 Dr. Joanna Sheppard
Dr. Joanna Sheppard is an associate professor in the School of Kinesiology at the University of the Fraser Valley. As a pedagogy specialist, Dr. Sheppard is an advocate for EDI and embeds theoretical and critical best practices in physical and health education within her research, teaching and programming.  Dr. Sheppard believes that it is our responsibility to recognize the many aspects (physical, cognitive, and affective) that make up an individual. It is equally important to discover and implement the most effective teaching strategies necessary to suit the individual needs of all learners. As an educator and PHE pedagogy specialist, she aspires to create a learning environment that motivates students by challenging them at an optimal level while promoting an environment where students can feel a sense of ownership for their learning.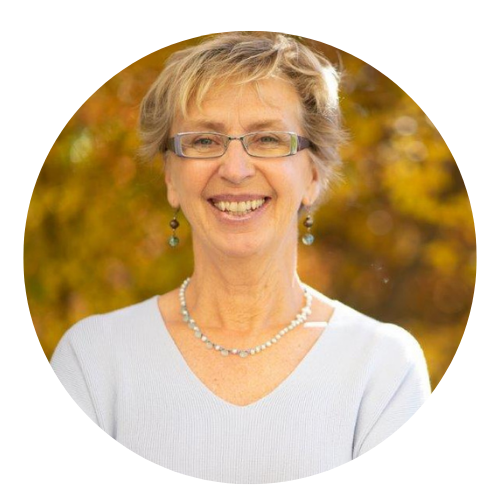 Dr. Louise Humbert
Dr. Louise Humbert is a Professor in the College of Kinesiology at the University of Saskatchewan.  Her research focuses on the physical activity experiences of girls and young women, community-based strategies to increase physical activity, the experiences of athletes and parents in sports, and the development of physical literacy in children and youth.  A former Board Member and President of PHE Canada, Louise is passionate about the role that schools and teachers can play in developing a lifelong love for movement in all children and youth.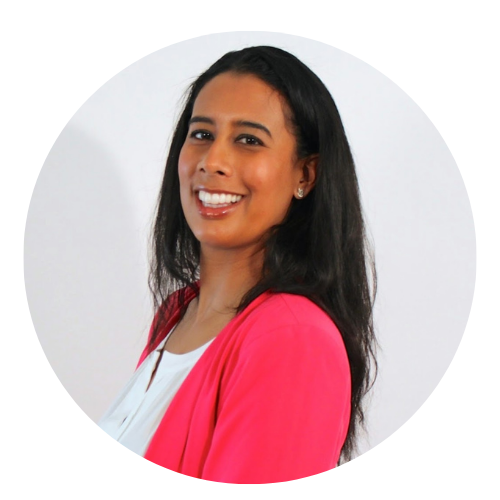 Sabrina Razack
Sabrina Razack is an educator in the Toronto area and also a PhD Candidate at the University of Toronto.  The program resides at the Faculty of Kinesiology and Physical Education combined with a collaborative specialization in the Women and Gender Studies department.  Between educating and becoming a student herself, Sabrina worked with the CAAWS, now the Canadian Women & Sport, the Pan/Parapan American Games and the INVICTUS Games. Her current research examines the intersections of physical activity, sport, physical education, media, race, gender, class and culture. Sabrina is an award-winning curriculum writer, and developed the website http://teachbeyondaboundary.com to create units on critical sport and social issues.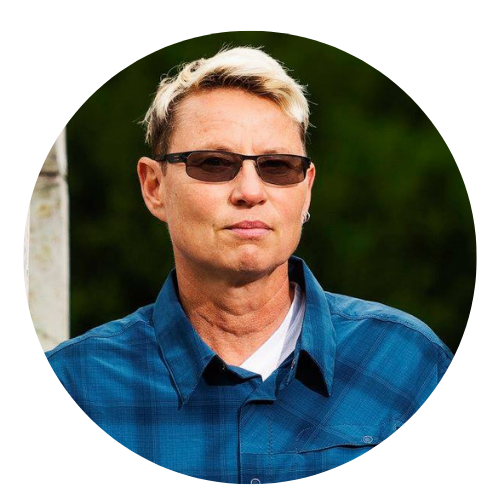 Dr. Travers 
Dr. Travers is a Professor of Sociology at Simon Fraser University.  Their recent book, The Trans Generation: How Trans Kids (and Their Parents) Are Creating a Gender Revolution, situates trans kids in Canada and the US, white settler nations characterized by significant social inequality. In addition to a central research focus on transgender children and youth, Dr. Travers has published extensively on the relationship between sport and social justice, with particular emphasis on the inclusion and exclusion of women, queer and trans people of all ages. Dr. Travers has been appointed Deputy Editor of the journal, Gender & Society.
Physical Literacy and Well-Being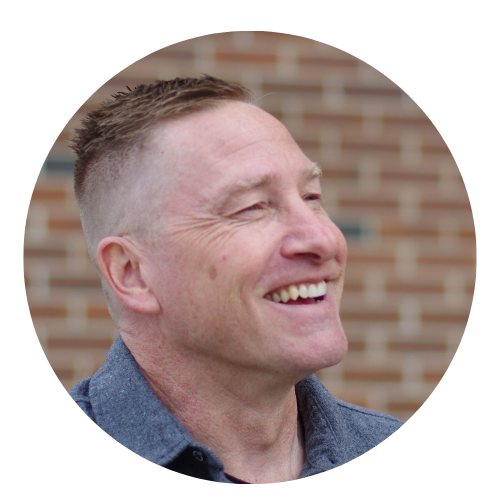 Dr. Doug Gleddie
Douglas L. Gleddie, PhD, is a Professor and Associate Dean in the Faculty of Education at the University of Alberta. He teaches physical education curriculum and pedagogy to undergraduate students. He also teaches graduate courses in health and physical education, reflective practice, physical literacy and research methods. Dr. Gleddie's research foci include: narratives of physical education; school sport; physical literacy praxis; meaningful physical education and; teacher education.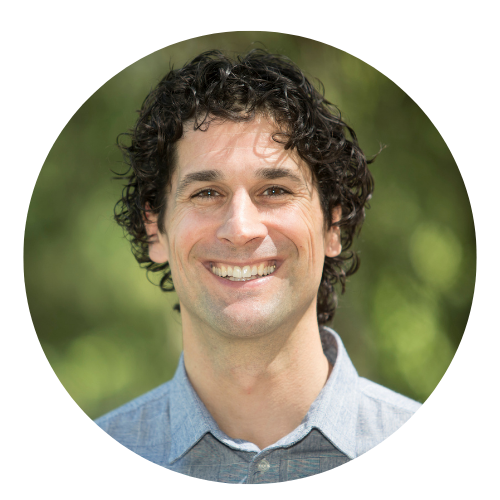 Dr. Guy Le Masurier
Guy Le Masurier, PhD is a professor of Kinesiology at Vancouver Island University in Nanaimo, British Columbia, Canada. He is grateful for the opportunity to teach and learn on Snuneymuxw traditional territory. Dr. Le Masurier teaches courses on physical education pedagogy, research methods, and nutrition for health and sport. Dr. Le Masurier has conducted and published numerous studies focused on physical activity and health among youth, adult and clinical populations. Guy has presented his research and perspectives at conferences in Canada, the US, and internationally. He is also a co-author of the award-winning Fitness for Life fitness education curriculum that supports physical literacy among adolescents. Dr. Le Masurier was inducted as a Research Consortium Fellow of the Society for Health and Physical Educators of America in 2010.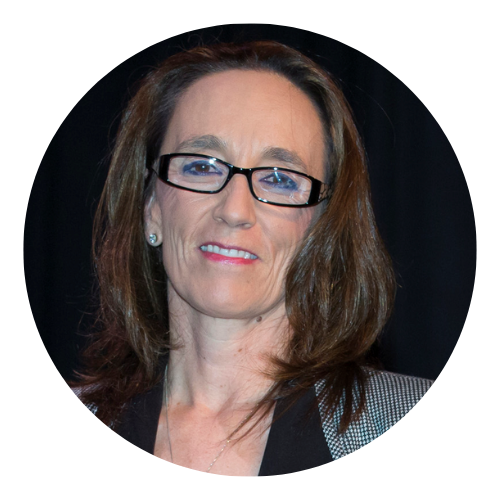 Dr. Wendy Barber
Dr. Barber is a member of the R. Tait McKenzie Society for Academic Excellence at the University of Toronto. She is the winner of the Ontario Tech University Teaching Award of Excellence for Tenured Faculty. Her research interests include Resilience and Grit, Human Performance and Excellence, Teacher Development, Health and Physical Education and Online Learning Communities. Dr. Barber has recently launched the PHE WISE (Wellness, Inclusion, Sport and Educational technology) Lab, a research lab at Ontario Tech Faculty of Education where research focuses on PHE in Digital Culture.  She leads a team comprised of researchers, teachers, clinical psychologists, coaches and leaders who advocate for Physical Health Education and Sport in Canada.