There has never been a more important time for students to learn and understand the 'WHY' and 'HOW' to be healthy and active. 
The PHE Time Videos, developed in collaboration with the Canadian Olympic School Program, have been created by physical and health educators and designed to support physical and health education during COVID-19 – in particular asynchronous, at-home learning for students. The videos provide 1-on-1 instruction from physical and health educators … and in some cases Canadian Olympians!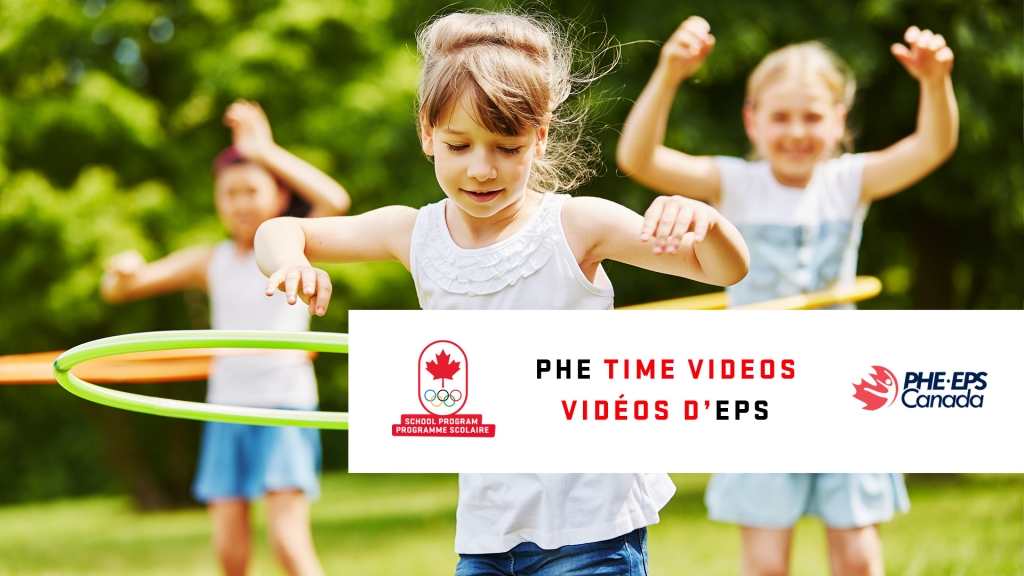 Activities are divided into three categories (physical education, healthy eating, and emotional well-being) and three grade levels (K-3, 4-6, and 7-12) to align with the PHE activities available in the PHE Learning Centre. 
Check them out and see how they can support your physical and health education program.