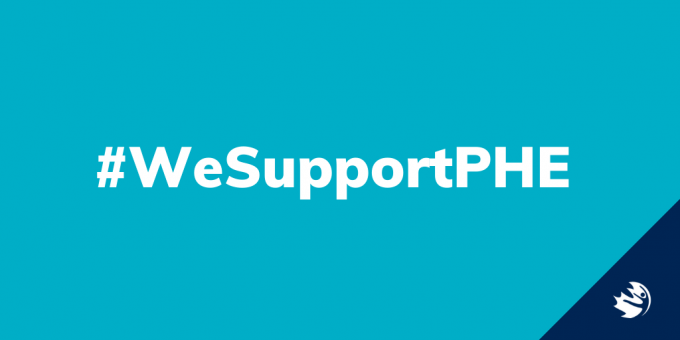 PHE Canada has launched an advocacy campaign to support student health and well-being, calling for Physical and Health Education to be included in provincial/territorial government at-home and back-to-school learning mandates.
Join the #WeSupportPHE Social Media Campaign
PHE Canada encourages PHE educators and supporters to take to social media using the campaign badge with the hashtag #WeSupportPHE to call on decision makers to start to or further recognize PHE as an essential component of education, and to include PHE in at-home and return-to-school learning directives. 
You can simply follow these steps below to add your voice to this campaign.
Step 1: Download the #WeSupportPHE badge or personalize your badge;
Step 2: Upload your badge(s) on Twitter, Facebook, and/or Instagram;
Step 3: Add your unique voice to your post;
Step 4: Include #WeSupportPHE in your post and tag @PHECanada, your Provincial PHE Association(s), local decision makers, and your teaching colleagues, to get our voice more broadly heard.
---
#WeSupportPHE: What Has Been Accomplished So Far

In late April, Ministers of Education in each province and national education organizations received a letter from PHE Canada and your provincial PHE organization sharing what PHE had to offer and addressing our concerns about the glaring omission of PHE in both at-home learning and back-to-school planning. 

Four different aspects were addressed in these letters:
Canadian PHE teachers want to provide students with home learning opportunities.
This is the perfect time to learn WHY and HOW to be healthy and active.
Education is more than just reading, writing, and arithmetic.
PHE is essential to help students manage the stress of COVID-19.
We encourage you to use your badge and raise your voice to make sure PHE is a part of K-12 education during these unprecedented times.