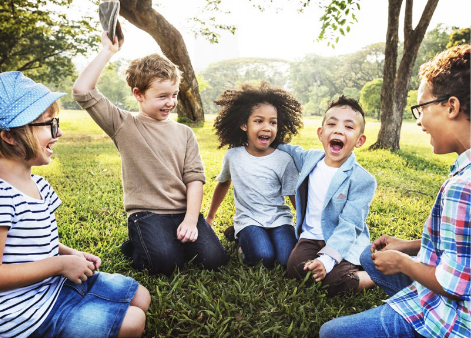 ---
PHE Canada is pleased to announce a new partnership with the Recess Project as part of its commitment to supporting all children and youth living healthy, physically active lives. The United Nations High Commission for Human Rights recognizes PLAY as an essential right of every child. When one considers the length of time children spend in school, recess becomes a critical time for socializing, connecting and engaging in play. The Recess Project aims to radically revolutionize recess and promote active, inclusive and accessible recess environments for Canadian children and youth.
Dr. Lauren McNamara has led the delivery of the Recess Project since 2012 in response to the disturbing trends in Canadian schools: barren play areas, minimal supervision, crowded and chaotic play spaces, and, for some children what was and is a negative and unsettling experience. With initial funding from Canadian Tire Jumpstart Charities and Walker Industries, Dr. McNamara initiated a pilot project in Southern Ontario, which resulted in extremely positive outcomes. A unique aspect of the pilot, and a testament to its success, is the involvement of university and elementary students to act as recess coordinators in the schools - a model adapted from Playworks.org in the US.
Today, Dr. McNamara and PHE Canada are thrilled to announce their partnership to expand the project across Canada. "PHE Canada's network reaches into every province and territory making us a logical partner to grow this project with Dr. McNamara" says Melanie Davis, PHE Canada CEO and Executive Director. "Together we can advance our collective vision of all children and youth living healthy, physically active lives."
The Recess Project has also received support from the McConnell Foundation to grow the project nationally. PHE Canada is welcoming letters of interest for a National Advisory Committee to provide guidance and oversight to the project. This expert group will help to propel the program and a national movement forward across the country. The project expects to reach 50 new school sites within the first two years.
For more information on the Recess Project, please contact PHE Canada at [email protected].