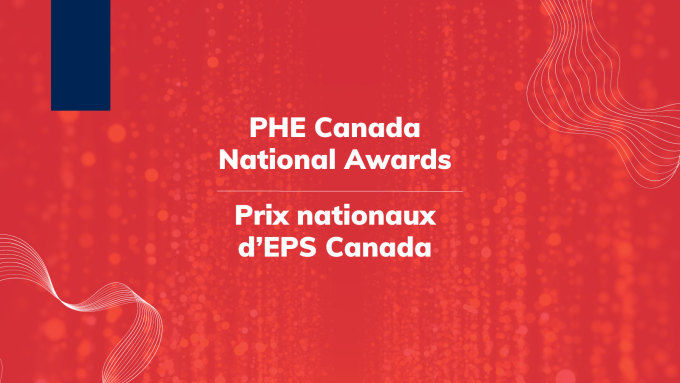 PHE Canada is pleased to announce the 2022-2023 National Award recipients and recognize their commitment to physical and health education. We congratulate all of the award recipients for their quality work, passion for the field, as well as their exemplary conduct and significant contributions to the PHE Community.
R. Tait McKenzie Lifetime Achievement Award
Named after the distinguished Canadian physical educator, physician, and sculptor, the R. Tait McKenzie Lifetime Achievement award epitomizes Dr. R. Tait McKenzie's professional ideals, service to humanity, and dedication to the advancement of knowledge and understanding of physical and health education, recreation, and dance. This award honours an individual's extraordinary and life-long dedication to the advancement of quality Physical and Health Education practices across Canada.
This year's R. Tait McKenzie Lifetime Achievement Award recipients are: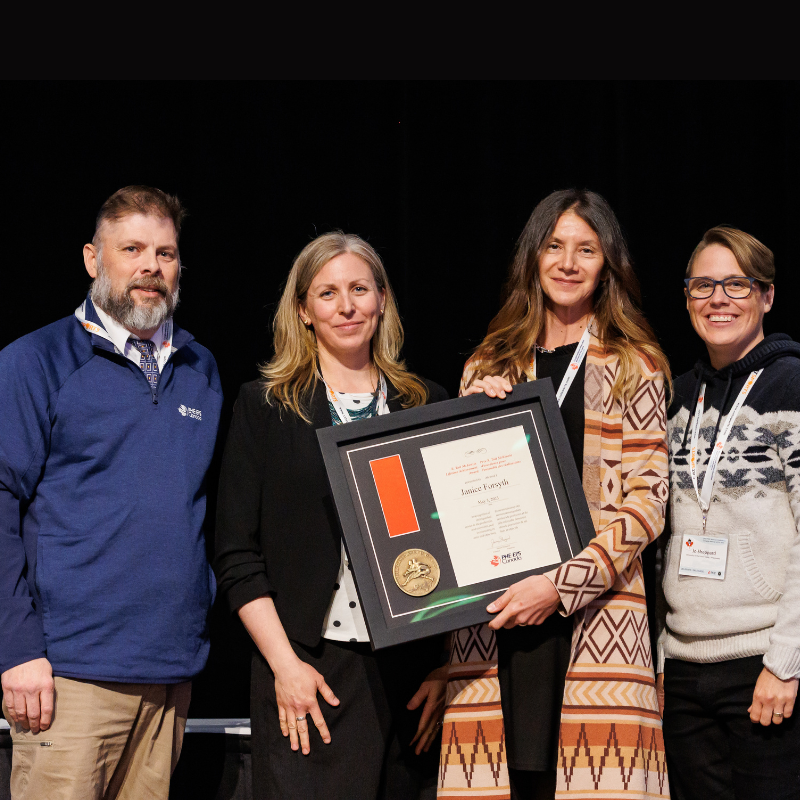 Dr. Janice Forsyth
University of British Columbia
Vancouver, British Columbia
Dr. Janice Forsyth is a well-respected leader in Indigenous sport development in Canada. She has more than 20 years of experience examining the relationship between sport and culture from Indigenous perspectives. Her work helps organizations and governments align their policies and practices with Indigenous priorities for sport.
Show/hide More

Dr. Forsyth is a member of the Fisher River Cree Nation and works primarily with history and sociology to explore how colonization has affected Indigenous people's engagement in physical culture. Her research spans various fields, including sport, health, education, and media. She employs multidisciplinary, interdisciplinary, and transdisciplinary approaches to knowledge generation and dissemination.

Dr. Forsyth is currently working on several projects focused on Indigenous data development and decolonization in hockey, investigating Indigenous racism in early newspaper reporting, and re-storying Indigenous survivor stories using photographs of sport and physical culture at Canadian Indian residential schools.

Apart from her research work, Dr. Forsyth has a life-long commitment to the advancement of quality inclusive Physical and Health Education for Canada's Indigenous community and beyond. She has published over 70 articles, technical reports, collaboration pieces, presentations, and books. Her award-winning book, Reclaiming Tom Longboat: Indigenous Self-Determination in Canadian Sport, focuses on the Tom Longboat Awards, serving as a focal point for her expert examination of Indigenous sport in Canada. Dr. Forsyth collaborates with governments and non-profit organizations to develop increased opportunities for Indigenous people to engage in sport and physical activity. The end result is more informed decision-making and stronger collaborative partnerships with Indigenous people, communities, and organizations.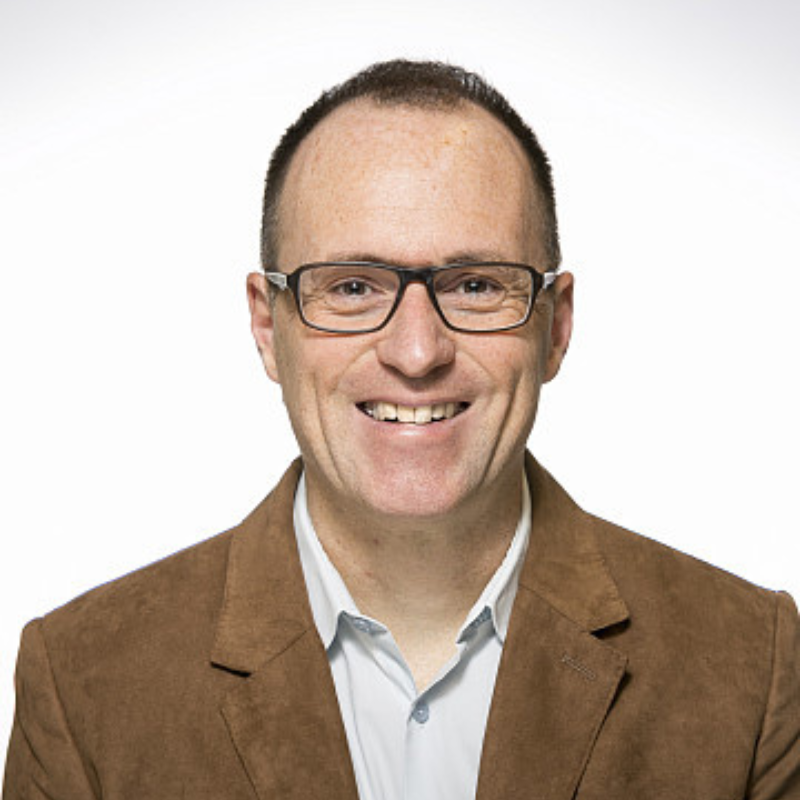 Dr. Sylvain Turcotte
Université de Sherbrooke
Sherbrooke, Québec
Since obtaining his bachelor's degree in teaching physical and health education at the Université du Québec à Montréal (UQAM) in 1998, Sylvain Turcotte has devoted his career to the development of knowledge in the sciences of physical activity, as well as in the training of teachers in PE. Holder of a doctorate in education (inclusion in physical and health education), Dr. Turcotte is currently dean of the Faculty of Sciences of Physical Activity at the Université de Sherbrooke.
Show/hide More

Dr. Turcotte's career is prolific. He has obtained very significant funding for his work as a principal researcher and co-researcher and has produced more than 300 publications, including scientific articles, popular texts and guides for teachers. Dr. Turcotte holds the Kino-Québec Research Chair on the adoption of a physically active lifestyle in the school context, and is a catalyst for the development, transmission and application of this work in the school context. He was also the catalyst for the creation of the Health and Physical Education Network, which brings together all of Quebec's key groups in order to support the development of this teaching profession, in addition to being a key interlocutor for the political authorities.

One of the most important practical benefits of Dr. Turcotte's work is the publication of the Guide de l'enseignant en ÉPS responsable des projets d'activités physiques à l'école; l'accompagnement de l'équipe-école/Guide for Physical and Health Education teachers in Charge of Physical Activity Projects at School – supporting the school team. He also co-edited an important international publication on the teaching of physical education in the school context which has been available since April of this year.

It is on the strength of these accomplishments throughout his career, as well as countless other contributions in the field of physical and health education that Dr. Sylvain Turcotte fully deserves this year's R. Tait McKenzie Lifetime Achievement Award.
PHE Canada Impact Award
This award honours an individual, group, or organization for their exemplary and unique contribution to Physical and Health Education and/or Healthy School Communities through the development of innovative resources, practices, pedagogy or research and has demonstrated results that show their transformative impact.
This year's PHE Canada Impact Award recipients are: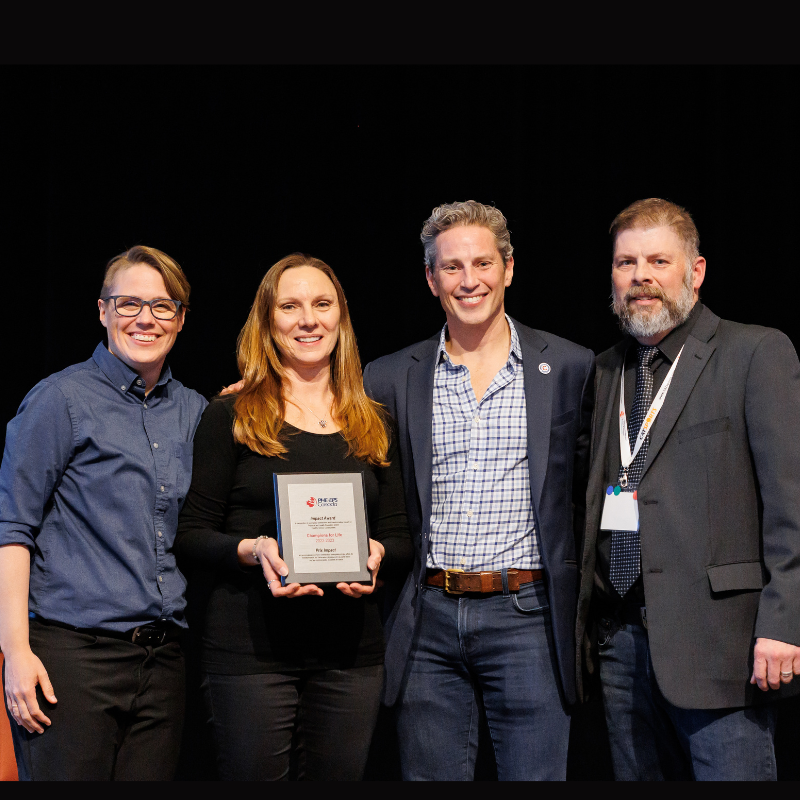 Champions for Life
Baie d'Urfe, Québec
The Champions for Life Foundation (CFLF) is a charitable organization that empowers children ages 4 to 8 to develop their physical literacy. It was founded by David Arsenault, a former National Taekwondo champion who is driven by a love of movement and a deep passion for empowering children to build the skills, confidence, and motivation to be active for a lifetime.
Show/hide More

The first 10-week CFL Physical Literacy Program was created in 2013 and piloted in 6 Montreal schools. By 2016, 36 schools in Quebec offered a 20-week program to students. Champions for Life now has over 450 engaged PE Teachers, Educators, and program Leaders who are connected within the CFL Community and have access to physical literacy resources. Champions for Life has expanded to other provinces, including British Columbia, Alberta, and Nova Scotia.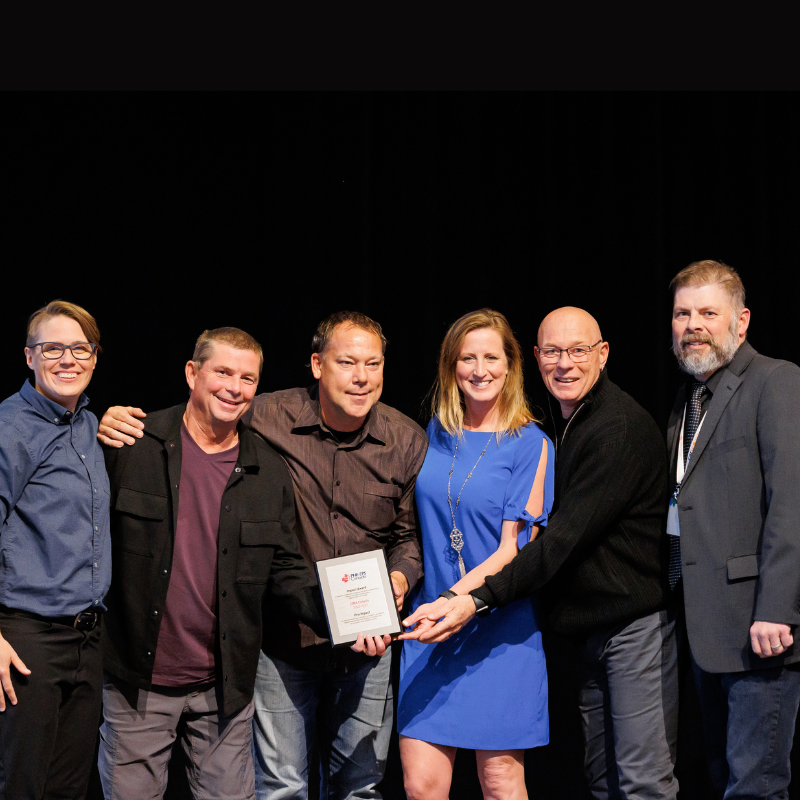 CIRA Ontario
Stoney Creek, Ontario
CIRA Ontario started as a national government funded organization in 1977 and transitioned to a charitable organization in 1989. For more than 30 years, CIRA Ontario has created resources, delivered workshops, run conferences, and delivered creative and unique programs.
Show/hide More

Original resources were based on fun games and activities that could be used in intramurals, physical education classrooms and community organizations. In 2010, CIRA developed a series of videos with Parks and Recreation Ontario (PRO) that are still used today. CIRA Ontario continues to adapt and change in order to meet the current demands placed on educators. They develop new resources yearly and stay on top of ideas with social media campaigns. CIRA's presence at conferences and workshops has been crucial to educators' development and growth and their presenters foster energy, positivity, and fun with everyone they engage.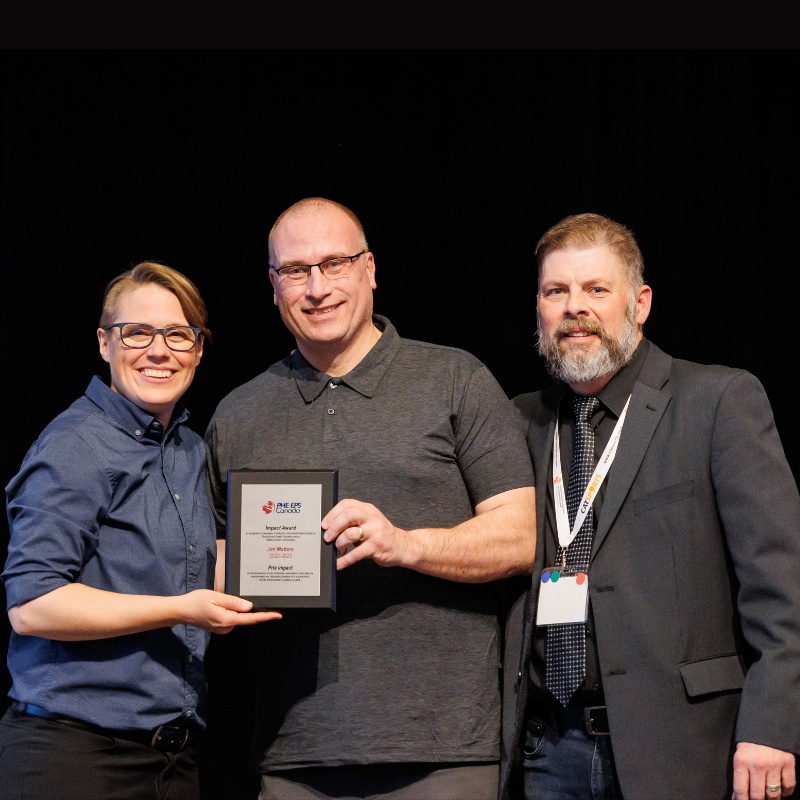 Jim Watters
Anglophone North School District
Miramichi, New Brunswick
Jim Watters has been an integral part of Physical Education in New Brunswick for the past 25 years. Jim has held numerous roles from Phys Ed teacher, coach, volunteer, organizer, and has served on the executive of organizations such as Basketball New Brunswick, NBIAA, Miramichi River Hoops, Adventures in Miramichi and more. He has coached numerous provincial teams that attended Canada Games and National Championships.
Show/hide More

In his current role as a Physical Education Lead and Mentor for the Anglophone North School District, Jim has made it his mission to provide Physical Education for all kids. Instead of traditional Phys Ed classes, Jim has been instrumental at introducing non-traditional activities to engage all students in such activities as a high elements climbing course, kick sleds, disc golf, blaze pods, Polar GoFit heart rate monitors, mountain biking, geocaching, spikeball, archery, pickleball and more. Jim has been a passionate pioneer in starting an "All Kids Bike" program in the district where all K-2 students in 29 schools have been able to learn how to ride strider bikes as a result of Jim's efforts.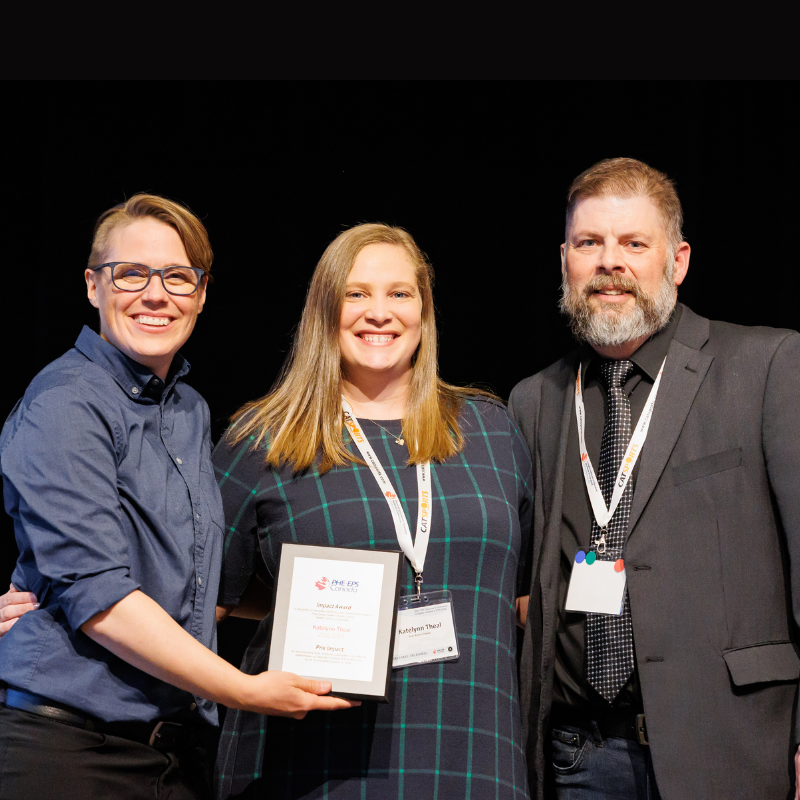 Katelynn Theal 
Ever Active Schools
Edmonton, Alberta
Katelynn has been a leading voice for comprehensive school health and public health for over a decade in her professional and volunteer time. In her role with Ever Active Schools, Katelynn has worked in and alongside communities to improve approaches to after-school programming, with partners to develop toolkits and resources to meet their school health needs, and as a leader of Ever Active Schools' Comprehensive School Health portfolio, overseeing school health projects and staff, and stewarding the organization overall.
Show/hide More

She is a go-to team member, who can be relied upon to track the history of our sector and advise on evidence-based practice. Katelynn practices wellness in her own family, within her team, community, and across the country. Her leadership and accomplishments through projects have matured school health across Canada and have created a lasting impact on students and staff.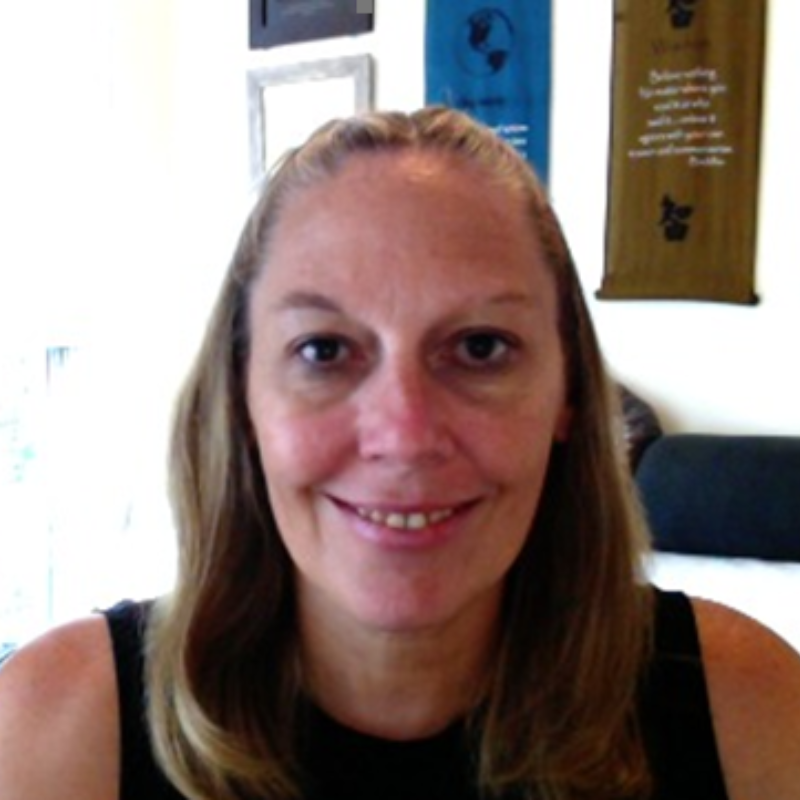 Kris Ewing 
University of Toronto Schools (UTS)
Toronto, Ontario
Kris has been the department head of HPE for seventeen years where she has been a leader in curriculum development and supporting the health (especially mental health) of our students. She has led the Best Buddies program for many years, and developed many curriculum resources aimed at raising awareness for mental health and wellness.
Show/hide More

Kris has been the ambassador of wellness at University of Toronto Schools (UTS) for her entire stay here of seventeen years; for students, teachers and managers. She has also developed and curated the entire HPE program at UTS. HPE is mandatory for all students here from grades 7 to 11 inclusive, so this work has been crucial as we seek to cultivate socially responsible global citizens. During the pandemic, Kris also took the lead with online learning and created and provided resources for all of the courses in the department. She is a stabilizing and supportive leader and brings the gifts of empathy and humility to everything she does. Recently, Kris has also been in charge of pioneering a locally developed HPE course specifically for current students who identify within the spectrum of gender.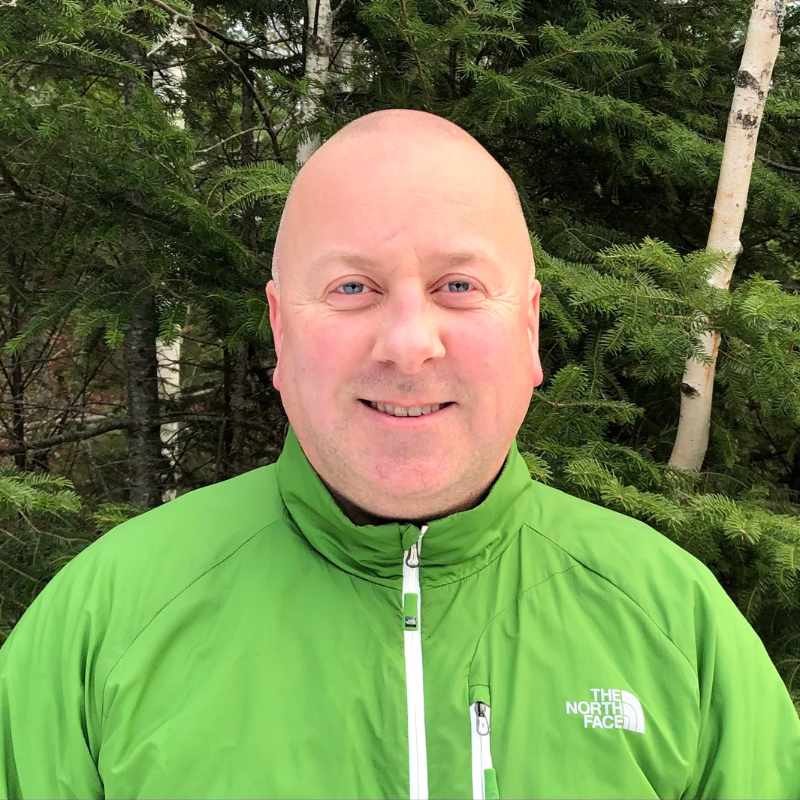 Ross Calder 
Nackawic Senior High School
Nackawic, New Brunswick 
Ross Calder has had an immeasurable impact on the health and wellness of youth and adults in the Nackawic area, the Anglophone West School District, and the Province of New Brunswick.
Show/hide More

As a teacher, school administrator, athletic director, coach, district lead teacher, wellness coordinator, and community volunteer, Ross has been passionate about providing opportunities for all children to participate and enjoy sport. Through his teaching career, Ross has created opportunities that have improved the health and wellness of thousands of students, teachers, and members of his community. He is a true community leader.
National Award for Teaching Excellence in Physical and Health Education
The PHE Canada National Award for Teaching Excellence in Physical and Health Education honours Canadian teachers at the elementary, middle, or secondary levels, who have an exceptional ability to motivate students to engage meaningfully in their journey through physical and/or health literacy with thoughtful and inspiring teaching practices and pedagogy, exemplifying high quality Physical and/or Health Education in Canada. 
This year's National Award for Teaching Excellence in Physical and Health Education recipients are: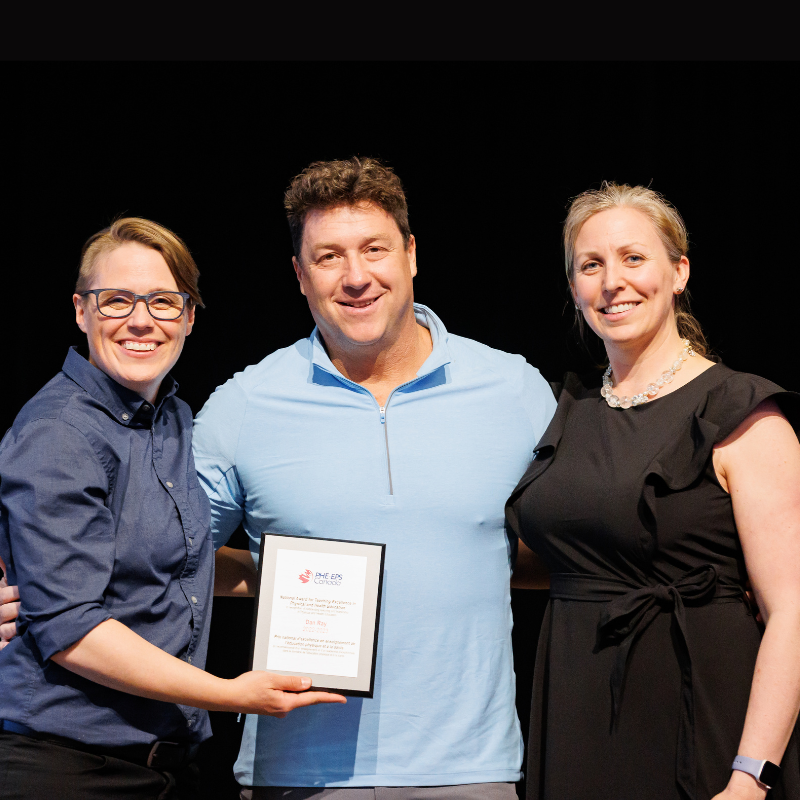 Dan Ray
Auburn Drive High School
Dartmouth, Nova Scotia
Dan Ray is a teacher champion for PHE Canada's Game Changers pilot project who went above and beyond in his pursuit to support his students working with this project.
Show/hide bio

Dan is passionate about providing equitable sport and physical activity experiences to the students at Auburn Drive High School, and it is clear that his students have a deep respect and admiration towards him. Dan has exemplified teaching excellence by developing inclusive programming, providing opportunities for student voice and choice, both supporting and challenging students, and ensuring that students are developing a variety of social, emotional and physical skills through physical activity.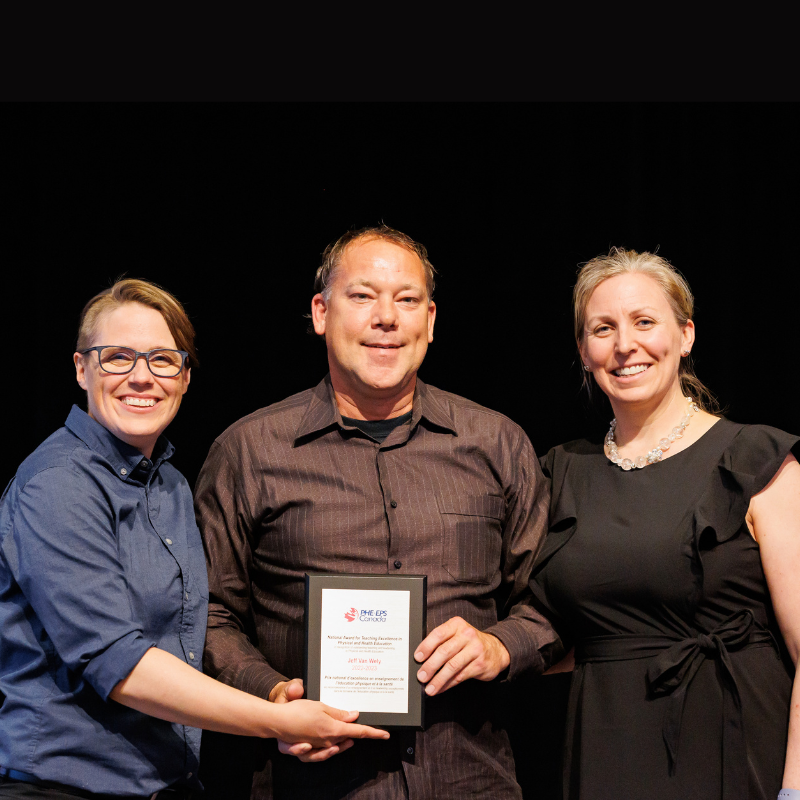 Jeff Van Wely 
Princess Elizabeth Public School
Welland, Ontario
Jeff Van Wely is a passionate educator and advocate for Physical and Health Education with over 22 years of teaching experience. His passion for inclusive, equitable and engaging movement education has influenced his involvement as a member of numerous provincial and national committees across Canada.
Show/hide More

He shares his balanced and quality PHE program with students at Brock University, and at numerous provincial and board wide events. Jeff's involvement with a variety of PHE Canada initiatives and his current resource writing project show his strong commitment to Physical and Health Education in Canada.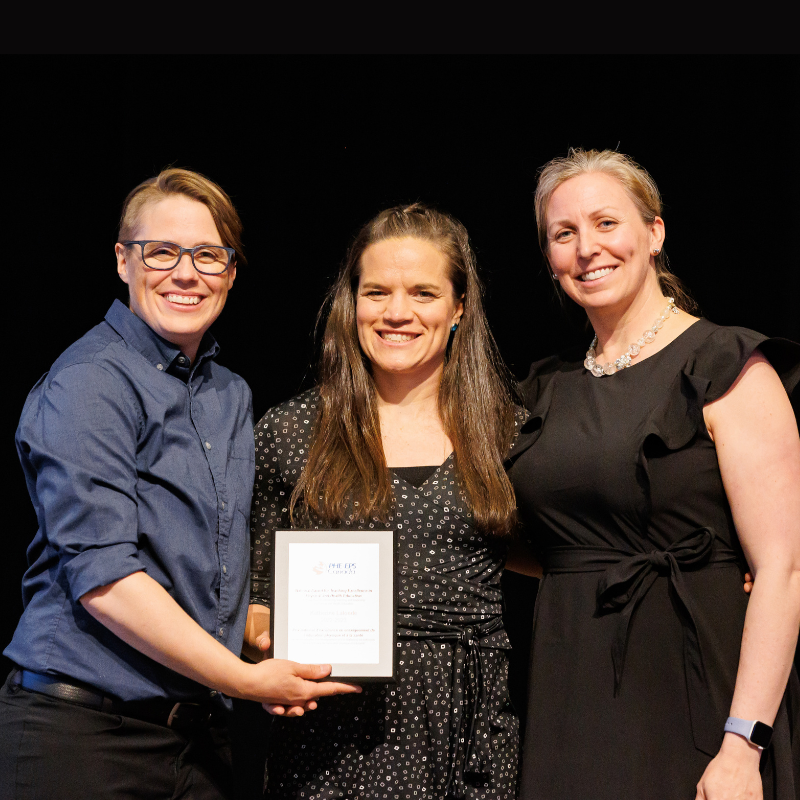 Katherine Lalonde 
Ridgemount High School
Ottawa, Ontario
Katie graduated from Sir Wilfrid Laurier University in 2004 and earned her Bachelor of Education in 2005 from the University of Ottawa. She has been teaching at Ridgemont High School for 9 years and previously at West Carleton High School.
Show/hide More

Katie is a staff member that works quietly behind the scenes ensuring that the needs of all students are being considered across the school academically, socially and emotionally. Inclusion is something that is very clearly at the forefront of any planning that Katie does. Katie's strong work ethic, her ability to inspire others, her drive to keep improving, and her commitment to the values of public education, makes her an outstanding candidate for this award.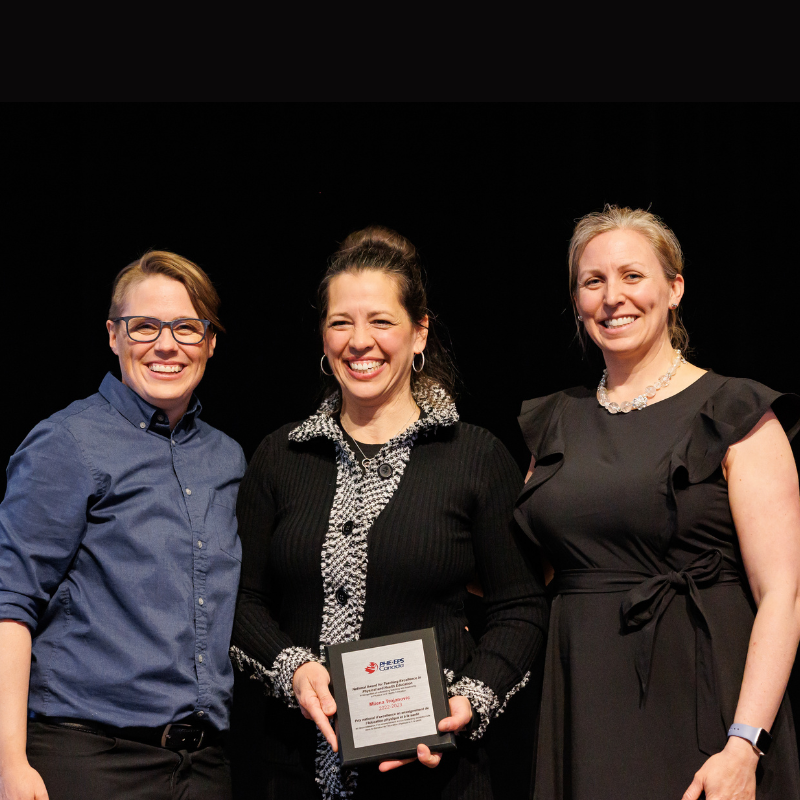 Milena Trojanovic
Boyne Public School
Milton, Ontario
Mel began her career in education as an Educational Assistant, moving into a teaching role where she has had a long and impactful career as a Health & Physical Educator.
Show/hide More

She is an outstanding health and physical education teacher at Boyne Public School in Milton, Ontario and creates an environment where each child is known, acknowledged, empowered and valued. Mel knows every single student in a school of over 1200 children. She is an active participant in planning for children who have special education needs and will advocate and offer support in programming for those students. Mel is a mentor and leader to the teaching team at Boyne. She is an educator and person who has a wealth of knowledge and truly opens her heart and door to each and every person who may need a moment of encouragement, a listening ear, or helpful advice. The Boyne community benefits from her passion for inclusion, student engagement and relationship building as well. Given the diversity of the community in which Mel works, she recognized the need to support the women in her community and facilitated a "Girls Night In" at her school with a focus on Health & Physical Activity. Mel made sure that only women, including the custodial staff, were in the building on this particular night so that the women in the community could feel safe and included. With a high Muslim community, the women felt so welcomed and safe that they removed their hijabs for the evening to participate in the activities. This is just one example of the impact Mel has on students, staff and community. Though Mel is near retirement, her impact and influence will remain in the hearts of those she has worked with for years to come.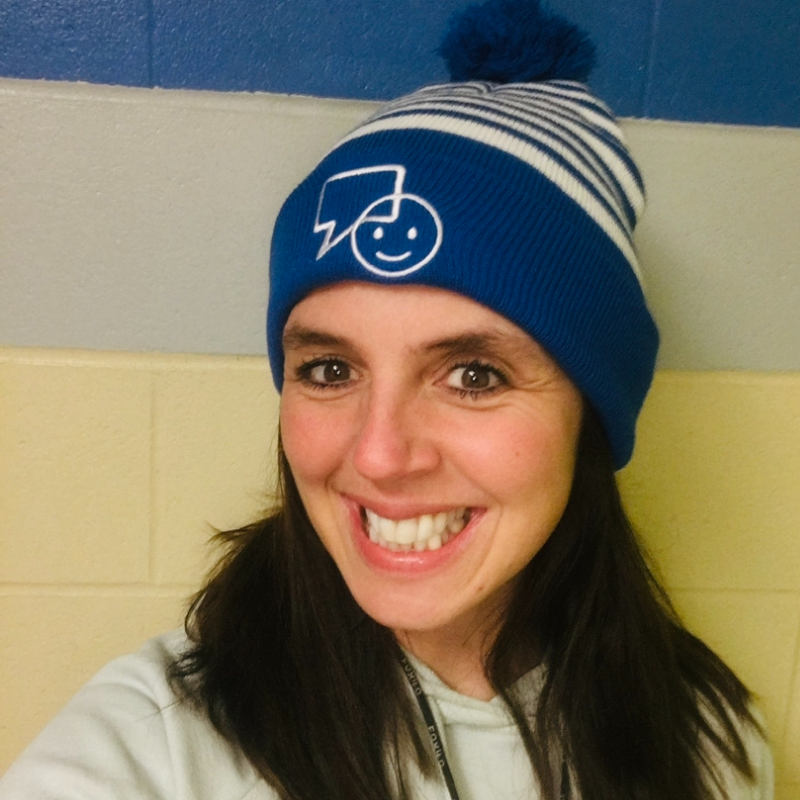 Stacy Payne
Cavalier Drive Elementary School
Lower Sackville, Nova Scotia
Stacy Payne has been a teacher with the Halifax Regional Center for Education for 18 years. She has worked all over the Halifax Region from classroom, to physical education support teacher as well as circuits and now resides at Cavalier Elementary school (K-5).
Show/hide More

Even in the midst of a global pandemic, Stacy's excitement for teaching continued to radiate energy and passion for physical education through the pandemic and beyond. Stacy sees change as opportunity, challenges as something to overcome and lifts up her peers with her ideas and optimism. Her passion for teaching propels her to dream big ideas and her determination and strong work ethic makes those dreams a reality. Stacy stepped up her leadership game when she became a leader on the Halifax Regional Center for Education's Elementary Physical Education Leadership team.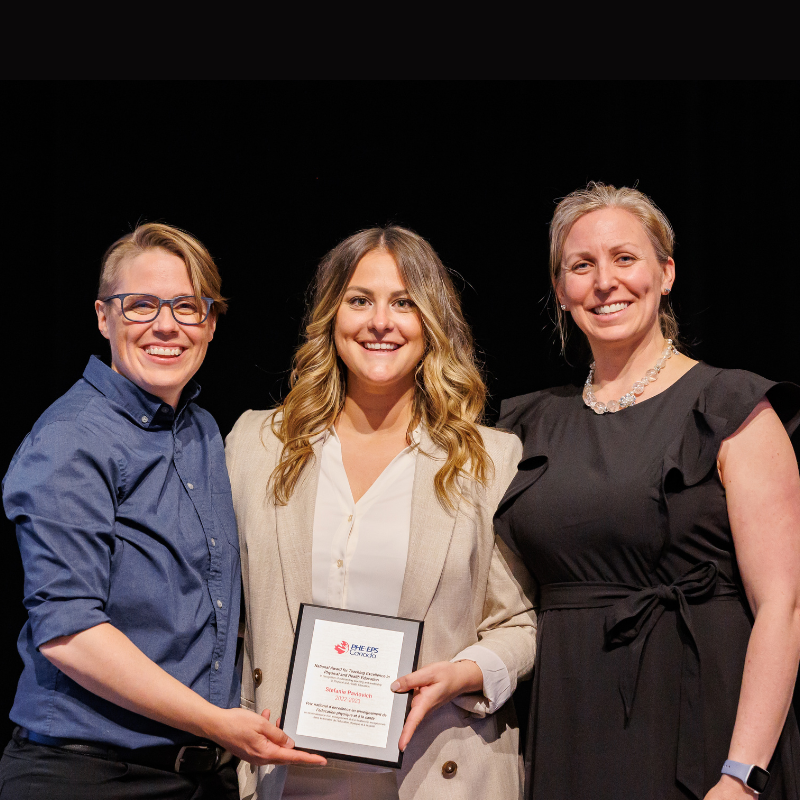 Stefanie Pavlovich 
Eden High School
St. Catharines, Ontario
After just eight years of teaching, Stefanie became a PHE program leader and athletic director. In her 11-year career, she has developed many courses that become oversubscribed including senior fitness and leadership.
Show/hide More

Stefanie not only provides leadership opportunities for students within and beyond the classroom, she is a school and community leader herself, facilitating athletic council, peer-tutoring programs, and instructing and mentoring university PHE students. Stefanie regularly engages in professional development, including earning a Master's in Educational Leadership, and delivers professional development herself locally and regionally. Stefanie has been recognized with awards for her influence, coaching, and early career excellence.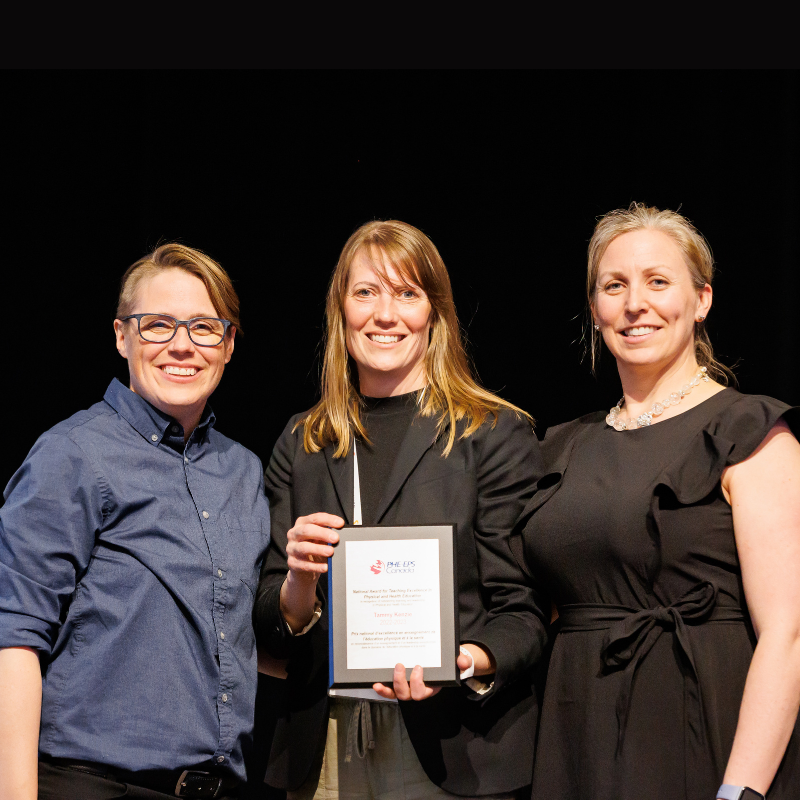 Tammy Kenzie
Eastside Secondary School
Belleville, Ontario
Tammy grew up in Edmonton, Alberta before moving to Ontario to play varsity basketball for Laurentian University and earn her Bachelor of Health, Sport, and Physical Education. To continue sharing her love of healthy active living, she went on to complete her BEd at Nipissing University in 2002. 
Show/hide More

Tammy has been teaching in Belleville ever since, most notably as the lead teacher of the Healthy Active Living Department at Eastside since 2008. Tammy's equitable and welcoming teaching style has allowed her to connect with a wide range of students, many of whom credit her for their personal growth throughout high school. As department head and athletic director of Eastside, she has implemented a YMCA aquatics course, developed and properly equipped a weight training program, run a leadership course and lunchtime intramurals, organized OFSAA-level events, and much more.

Now in her 21st year of teaching, Tammy continues to be a mentor not only for her students and athletes but for new educators who she invites to share and learn alongside her. Tammy is a phenomenal educator, mentor, mother, and friend who continues to inspire youth to engage in a lifelong journey of health and wellness.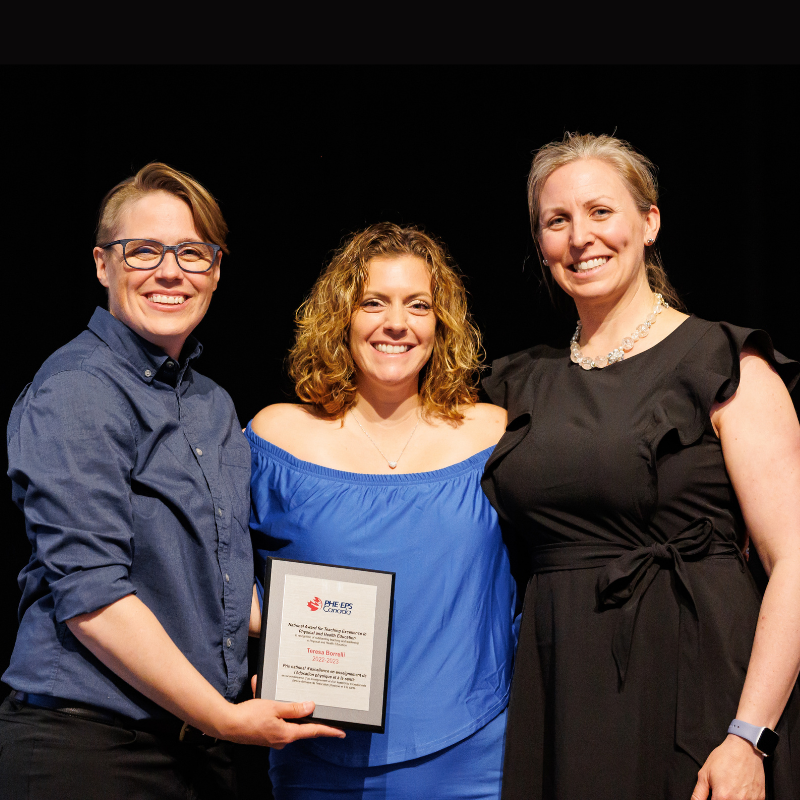 Teresa Borrelli 
Edgewater Elementary QC
Notre-Dame-de-L'Île-Perrot, Québec
With 15 years' experience, and seven of them at her current school, Teresa Borelli has established a well-rounded physical education program that constantly evolves.
Show/hide More

On top of her PE programming, Teresa provides many opportunities for numerous extra curricular activities for all grades throughout the entire school year. Activities such as March Madness, pilo-polo and Omnikin intramurals take place during recess and lunch. Her love of school-wide activities doesn't stop there. Through her dance and movement unit, she encourages students to choreograph a dance that is then taught to the whole school. Throughout the year, these specific students teach all classes these dances and by the end of the year, the entire school knows 10+ choreographed dances. The entire school comes together in the month of June for a Power Hour to celebrate this wonderful initiative.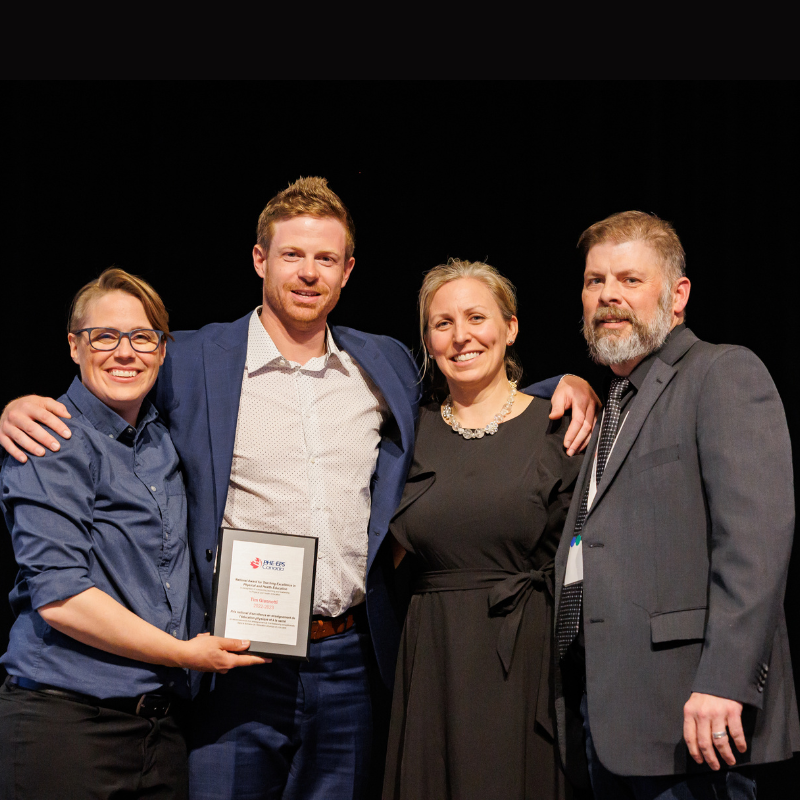 Tim Giannotti 
Waywayseecappo Community School
Waywayseecappo, Manitoba
Tim Giannotti is an active member of the Waywayseecappo Community School and community. Physical Education classes provide not only movement, theory and team sports but Tim provides leadership, mentorship and encouragement across the PE curriculum and beyond.
Show/hide More

Tim ensures communication with all stakeholders - staff, students, community and families - and endeavors to include all levels of student participation. Tim has been involved in bringing the National Ballet outreach program to our school and supporting both the student and the teacher in this invitation-only endeavour. Tim has also been heavily involved, working together with 'Jordans Principle', in the implementation of a Land-based Cultural outdoor program for all students from kindergarten to Grade 8, which has included ice fishing, traditional snowshoeing, hikes, trail bike rides on the land throughout the seasons, as well as the teaching of snares, hunts and traditional sports such as bison spearing and pow wow dance.

Tim endeavors to teach not only the standard curriculum but to provide meaningful, relevant First Nations opportunities in both traditional cultural activities but also extra-curricular clubs that our students would otherwise not have access to. Tim provides balanced programs in both the health education and physical education realm. Tim is a community leader who goes above and beyond his role as an educator to help the youth in the school and community.
---
Related News:
Sylvain Turcotte reconnu pour l'ensemble de ses réalisations
https://www.usherbrooke.ca/fasap/actualites/nouvelles/details/50313?fbclid=IwAR0sB_x6XIn_UuqYezcDPtXVgUM-Jsi2INzuqYbfen_7Th33iE4uZWfxlWw
National honour for Eastside teacher
https://www.quintenews.com/2023/05/10/307229/
Brock grad student recognized for equity, diversity and inclusion research
https://brocku.ca/brock-news/2023/05/brock-grad-student-recognized-for-equity-diversity-and-inclusion-research/
---
About PHE Canada National Awards
The PHE Canada National Awards program recognizes those who exemplify excellence in our field and make an impact in their schools and communities. For more information, visit: https://phecanada.ca/inspire
For media inquiries, please contact: 
Megan Gilbertson, Lead, Engagement and Knowledge Mobilization
PHE Canada
(613) 523-1348 x2340
[email protected]