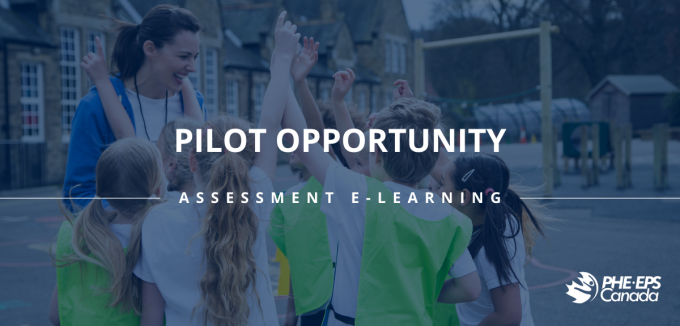 Knowing and understanding what assessment is, how it can influence teaching and learning, and which approaches and practices to use is a critical tool. Understanding a variety of ways in which assessment can be applied in a PHE setting provides a type of professional agility for making on-the-spot instructional decisions and enhancing your ability to support each student based on their needs.
Pilot Opportunity – New Assessment E-Learning Course 
PHE Canada is developing an Assessment in Physical and Health Education e-learning course that will explore how assessment can be used and will introduce and explore assessment principles and practices, supported by real-world examples in a physical and health education context.
Interested?
We're looking for teachers across Canada to pilot and provide feedback on this e-learning course content before the final stage of development.
What to Expect 
The pilot will run from May 24 to June 24 of 2022. Piloting this content will take approximately 2-3 hours and can be completed at your own pace. The feedback survey will take approximately 15-20 minutes to complete.
We will accommodate as many educators as possible, but spots are limited. Register by Friday, May 20!
Please note: The content for this pilot will be available in English only. When launched nationally, the course will be available in both English and French. ​​​​​​​
For more information, please contact:
Amanda Burford, PHE Canada – Lead of Programs and Resources
[email protected]