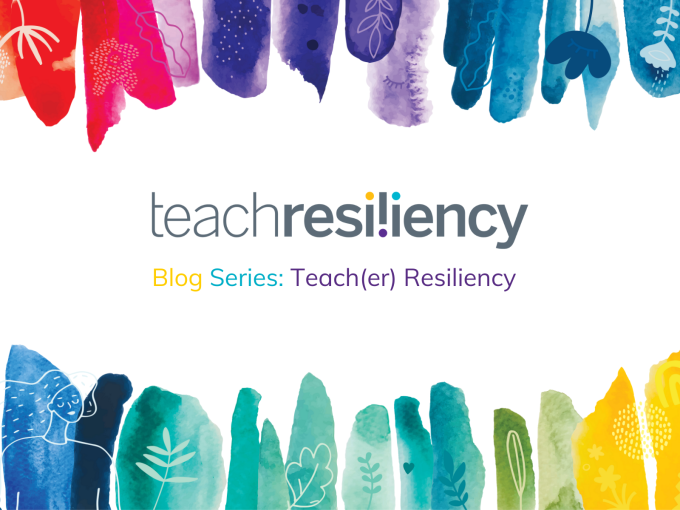 In the hustle and bustle of a more than chaotic school year that so far has seen a 5th wave, a widening gap in substitute teacher shortages, appetizers of online learning, and more of the proverbial, "can you hear me now?", we are somehow still told to take care of our own self-care and well-being needs which often feel out of reach.
As you know too well, this reality doesn't always feel within reach. Between juggling multiple responsibilities, like parental expectations and a constant barrage of emails related to changing policies and guidelines, it's no wonder that our most important asset as educators (ourselves) can quickly become an afterthought.
This is why we are launching the 2022 Teach(er) Resiliency Blog Series. We know that teachers need support now more than ever when it comes to their own well-being and that now is the time to ignite conversations around normalizing self-care for educators. As a community, we need to embed the notion that building healthy boundaries with confidence brings strength to self and to practice. We need to lift each other up, inspire healthy change, and use our voices to build better models of success.
Throughout this blog series, you will hear from different voices walking various parts of their well-being journey throughout different levels of the education system across Canada. These are real humans, PHE Specialists, coaches, parents, and leaders and they have graciously offered to share their perspectives on self-care as we continue navigating challenges due to COVID-19. 
Starting in late January we will be launching one blog per month until May of 2022. Each blog will provide a different perspective on well-being and self-care, as well as offer tips, strategies, and stories to help you on your own well-being journey as an educator. 
Stay tuned and get in touch with us if you have your own self-care stories to share, just email us at info@phecanada.ca Let's all BE well so that we can teach well.