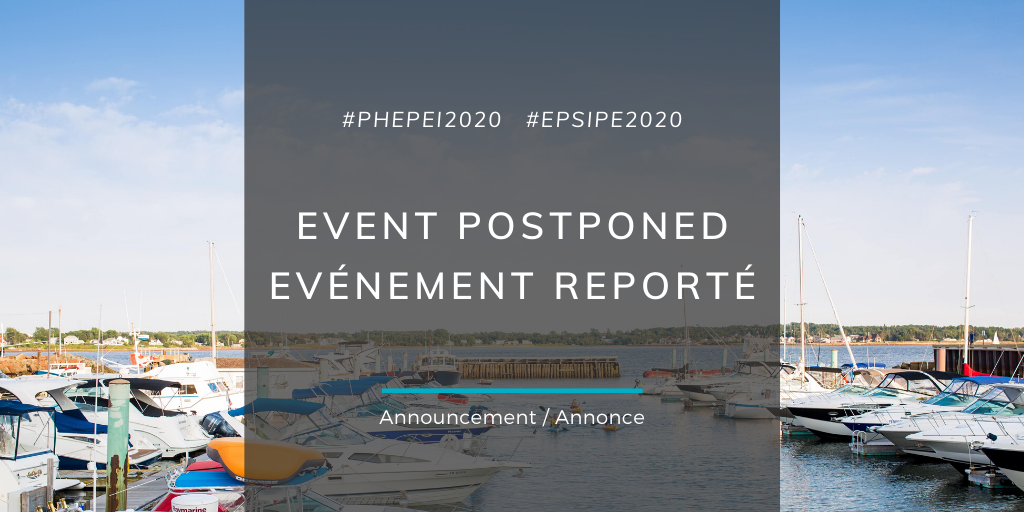 Due to evolving concerns over the fast-moving situation with coronavirus COVID-19, the 2020 Physical and Health Education National Conference, scheduled for April 30 - May 2, 2020, is postponed to 2021.
In continuing to monitor the situation and tracking positions from national and provincial health and educational authorities, PHE Canada, PEI Physical Education Association (PEIPEA), and PHE Canada Research Council partners have been working diligently to best meet the needs of physical and health educators and researchers across the country. However, with the health and safety of delegates, partners, staff, volunteers, and PHE community at large being our top priority, the Conference Committee has decided to postpone the Physical and Health Education National Conference to 2021. 
While we are disappointed that we won't see you in person this year, we are happy to announce that we have succeeded in securing the same beautiful location and time of year for 2021 for the Physical and Health Education National Conference and Research Forum. Stay tuned for the official announcement!
Refund or Carry Over Your Registration 
We are providing delegates with the opportunity to carry over your registration for the 2021 National Conference. Understanding this may not be feasible, delegates are eligible for a full refund of their registration. We would ask that you please complete this form before Tuesday, April 14 2020 to confirm your desired action. 
Cancellations Regarding Travel and Accommodation 
For those needing to cancel their hotel reservation, please call the Charlottetown Delta at 1-800-268-1133 or go online at Marriott.com. Additionally, please be sure to cancel your flight. Flight cancellation options will depend on the arrangements made with the airline when you booked your ticket. 
Our PEIPEA, Research Council and PHE Canada's teams' collective response to this unprecedented emergency has called for a level of empathy and collaboration. We are thankful for the care and attention everyone has given to prioritizing the health and wellbeing of the PHE community across Canada. 
Please don't hesitate to reach out to PHE Canada at conference@phecanada.ca if we can be of any assistance.
 

Date modified: 2020-03-17