The Canadian Physical and Health Education Competencies, from Kindergarten to Grade 12/CEGEP, provides physical and health education curriculum developers with evidence-based and practice-informed grade-level outcomes that students need to live well.
The Canadian PHE Competencies are intended to set the bar high and to hold us—as an education community—accountable to quality physical and health education and a just vision—one that encourages all educators and school system leaders across Canada to push beyond what has been the norm for those who are the future. To be sure, these competencies will need to be tailored to fit local contexts and infused with learning activities that bring them to life.
Read the Competencies by clicking the image below: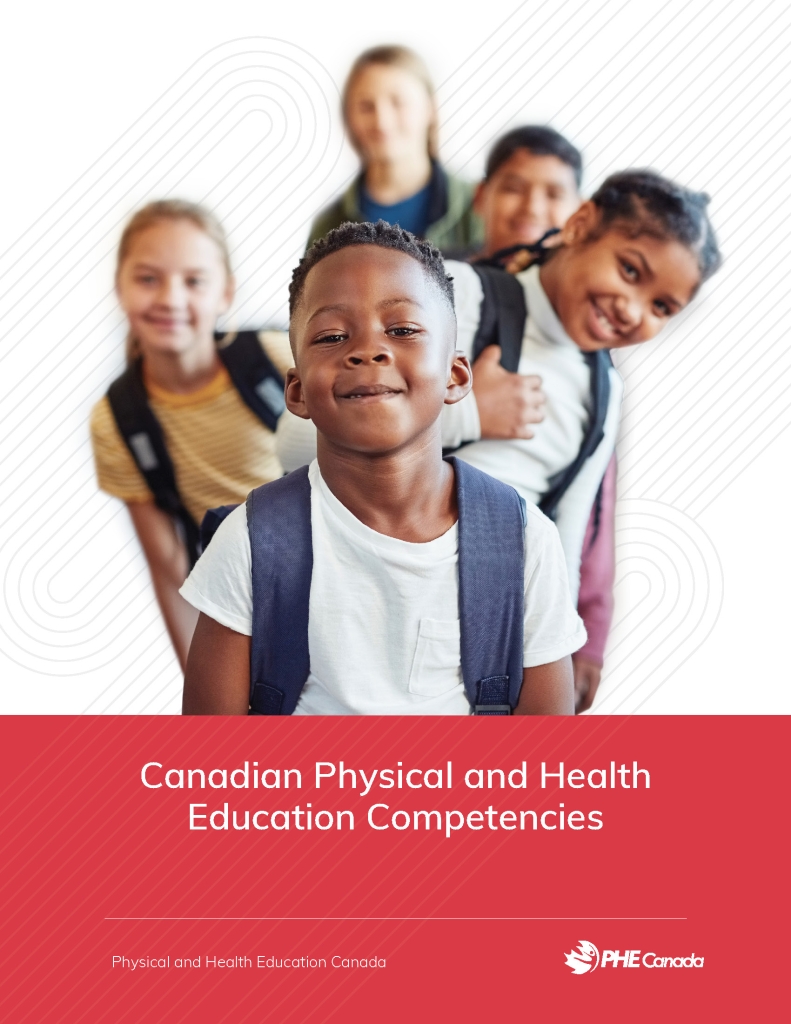 Purchase a Printed Copy              Download Your Copy
**Please note: The French version of this document will be available shortly. 
Our vision for young people is for them to be:
affirmed and challenged through inclusive physical and health education;
respected as unique and individual students;
confident, courageous, and reflective decision makers;
respectful and empathetic towards themselves, others, and their environment; 
resilient persons with a sense of self, worth, agency, and accomplishment; and
knowing their rights and responsibilities for individual and collective well-being. 
In the sidebar, you will find useful information about instructions to use the document, supporting resources, including booklets and researches.