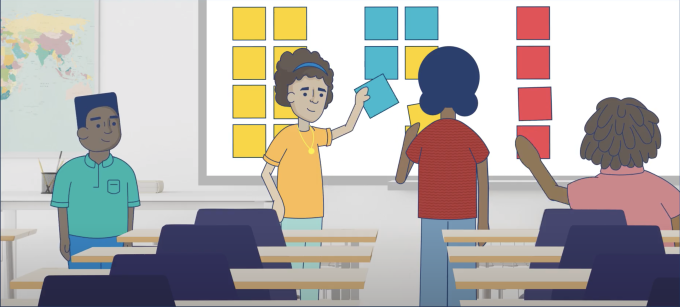 Rooted in the principles of equity, inclusion, and the right to access programming, PHE Canada has been implementing student-centered learning with a variety of projects to engage students in the planning and implementation of school-based curricular and non-curricular initiatives.
The Student-Centered Learning Toolkit for Engaging Students in School-Based Initiatives shares how this approach can be implemented using a for youth, by youth model, where students come together to co-design, plan, and implement an initiative that suits the unique needs and interests of students in their school community.
The toolkit, and accompanying video, explains the 9-step approach:

Step 1 – Identify the problem
Step 2 – Pre-initiative survey or interviews
Step 3 – Convene the action team
Step 4 – Knowledge transfer
Step 5 – Design workshop
Step 6 – Planning for implementation
Step 7 – Implementation
Step 8 – Post-initiative surveys or interviews
Step 9 – Evaluate and refine
The toolkit also includes additional supports to help schools through the process, such as a PowerPoint template, icebreaker activities and games, music playlists, sample surveys, an invitation to students, and more!

Bonus resources for supporting Student-Centered Learning: Gathering Student Feedback and Incorporating Student Voice and Choice which each include 10 easy ideas to implement!
Watch the video to learn about the 9-step approach using student-centered learning to engage students in school-based initiatives.