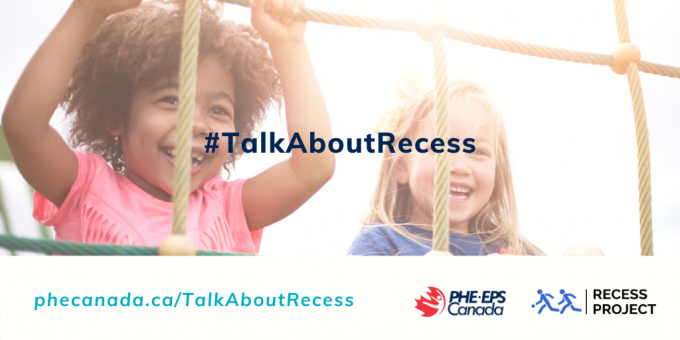 Recess is such an important part of the school day. It plays a critical role in shaping positive social relationships, overall health, academic performance, and long-term health trajectories for children and youth. Yet it is often overlooked, perceived as a blank space in the day, or taken away as a punitive measure. 
Developing quality recess experiences for all students requires forethought, planning, time, and sensitivity. The National Position Statement on Recess has been developed to support educators, administrators, and district officials to rethink how to implement recess in schools across Canada. 
The Position Statement is available on the PHE Canada website at www.phecanada.ca/talkaboutrecess along with additional tools and resources to support your planning and implementation of a quality recess experience for students – when we return to school and beyond. 
Visit www.phecanada.ca/talkaboutrecess now!