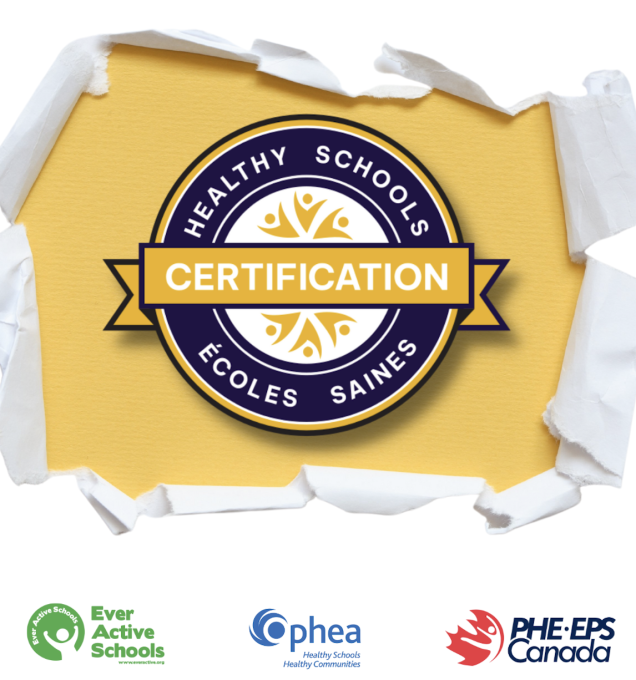 PHE Canada is excited to partner with Ophea and Ever Active Schools as Healthy Schools Certification goes national.
Healthy Schools Certification is based on the 4-Step Healthy Schools Process, inspired by the Canadian Healthy School Standards and Canada's Comprehensive School Health Framework. 
These are the 4 steps of the Healthy Schools Process: 
Step 1: Assemble Your Team 
Step 2: Identify Your School Community Priorities, Assets, and Health Topic(s) 
Step 3: Develop Your Plan and Take Action 
Step 4: Celebrate and Reflect 
Through the HSC process, schools will plan and carry out activities that address their school community needs and priorities. Through a point-based system, schools will be able to report on their Healthy Schools Process steps online and apply for Gold, Silver, or Bronze Healthy Schools certification. Healthy Schools Certification is an annual process that reflects the reality of each unique school year. 
Registration is open until Friday, November 25, 2022, at 10:00 a.m. (MT), 12:00 p.m. (ET), 1:00 p.m. (AT). Space is limited, so please register as soon as possible.
Visit the Healthy Schools website for more information.