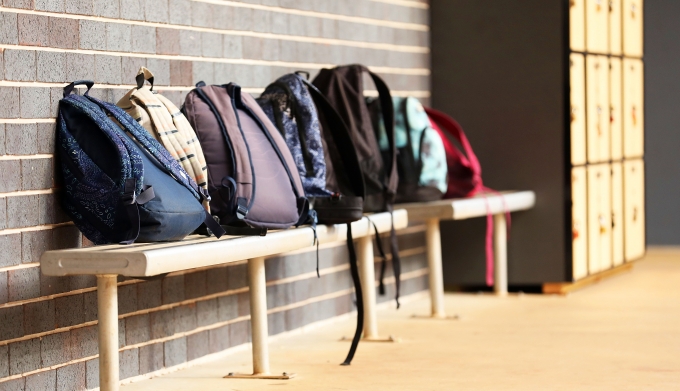 For Immediate Release
Ottawa, June 8, 2020 - Physical and Health Education Canada (PHE Canada) is dedicated to ensuring that all Canadian students are given access to quality Physical and Health Education (PHE) as return to school preparations are being developed across the country. As school boards grapple with how to effectively support learning in September it clear that all students will need to be given the opportunity to learn WHY and HOW to be, and stay, physically educated and healthy.  
According to PHE Canada's Executive Director and CEO, Melanie Davis, "while some students and families have taken this time as an opportunity to get healthy, reports show that this is not the case for many."   
 
As such, PHE Canada has worked with leading PHE educators, researchers, practitioners, and public health to develop the first version of COVID-19 Pandemic: Return to School, Canadian Physical and Health Education Guidelines. This document highlights PHE's core subject matter, health and well-being, as critical learning for Canada's young people as they heal, re-socialize, and adapt in this new learning environment. Specifically, it assists with decision-making and implementation of PHE and health-promoting opportunities during class time and physical activity before, throughout, and after the school day. It is a living document and will be updated as public health guidelines and knowledge evolve. 
 
In speaking about returning to schools, Davis said "The way that Physical and Health Education is taught will need to adjust, but the reasons it is taught are more important than ever. PHE Canada wanted to make sure that decision-makers, teachers, and parents are all aware of the benefits of Physical and Health Education and that it is possible to deliver rich lessons while being physically distant and safe."
The document was developed with three return-to-school scenarios in mind (fully open, blended learning, and at-home learning) and provides tangible and realistic suggestions and guidelines about how PHE can be taught in each. Physical and Health Education teachers are leaders in supporting the physical, emotional, and mental health and well-being of students and must be given the opportunity to do this as students return to class, in whatever form that takes. 
The document is already being used in Quebec, where students have been back at school for several weeks already. "Quebec is currently at the forefront of Canada in returning children to schools. The Fedération des éducateurs et éducatrices physique enseignants du Québec (FÉÉPEQ) is proud to support the great initiatives that Physical and Health Education teachers are developing in order to ensure quality PHE courses while respecting current health rules. The mobilization is fantastic, the students have fun learning, and do so in complete safety, "says Véronique Marchand, the Director of the FÉÉPEQ.
Additionally, Dean Ingram, President of the Newfoundland and Labrador Teachers' Association, notes: "The COVID-19 pandemic has shone a light on the importance of health and wellness. An individual's physical health and well-being can impact mental health and wellness. The work of promoting healthy lifestyles is critically important. Thank you to PHE Canada and our provincial organizations for advocating for healthy life choices in our school system." 
The school environment will look different when children return. Regardless, students must feel that they have returned to a safe, supportive, and inclusive environment. Capitalizing on the benefits of diverse learning spaces, such as outdoor classrooms, Physical and Health Education encourages growth and exploration of all aspects of the child, a truly wholistic educational experience. These guidelines are designed to ensure that is possible.
About Physical and Health Education Canada (PHE Canada)
PHE Canada champions healthy, active kids by promoting and advancing quality health and physical education opportunities and healthy learning environments. Supporting community champions with quality programs, professional development services, and community activation initiatives, PHE Canada inspires all to live healthy, physically active lives. Find out more at www.phecanada.ca. 
 
For more information, please contact:
Melanie Davis 
Executive Director and CEO, PHE Canada
melaniedavis@phecanada.ca    
613-523-1348 x 2330