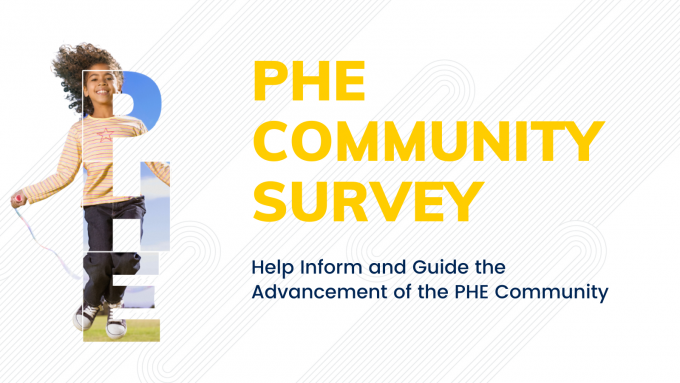 As a valued member of the Physical and Health Education Community, your feedback is extremely important to us, to help us better understand the community and ensure that we are responsive, inclusive, and meeting your needs and expectations. 
The survey should only take 10 minutes. Your responses will provide important insights and help guide our discussions, planning, and overall efforts over the coming months and years to help further support and advance the PHE Community.
In appreciation for your time and feedback, you will also have the option to be entered into a draw to win one of ten $50 gift certificates. 
The deadline to complete the survey is June 29, 2021.