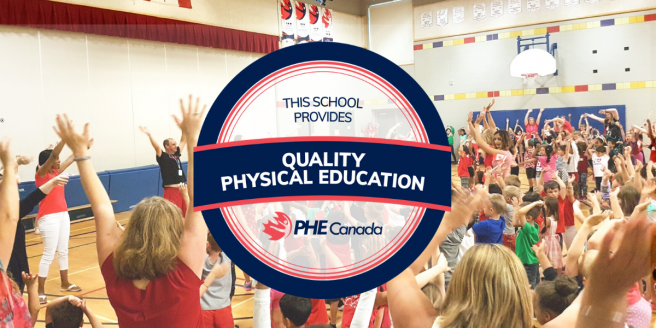 Quality daily physical education (QDPE) provides students with the opportunity to develop the knowledge, skills, and habits to lead physically active lives now and for a lifetime. A QDPE program consists of balanced, planned, and meaningful content taught by competent and enthusiastic educators.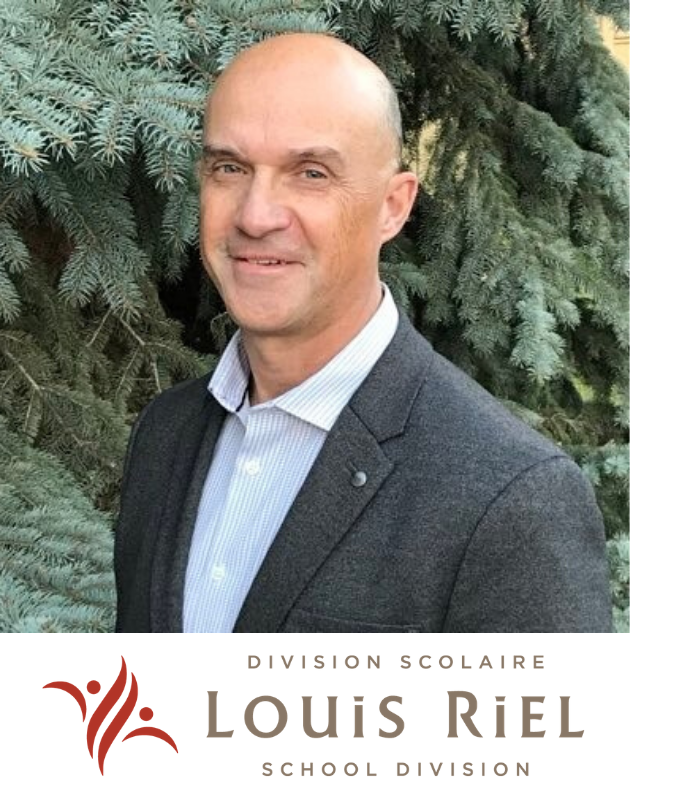 Grant McManes is a Healthy Living Coordinator at Louis Riel School Division (LRSD). His work with the division includes the implementation of physical education and health education programs and the promotion of Health Promoting Schools. We are honoured to feature him in this blog to further explore the benefits of a quality physical education program, and the value of having the school recognized by the PHE Canada QDPE awards program.
Q: Why does every school need quality physical education? 
A: Quality physical education is a fundamental right of school-age children and youth. In Manitoba physical education/health education is identified as a core subject. Quality Physical Education is also a priority with UNESCO.
Q: What are the key components of a quality physical education program? (How would you prioritize these components, along with giving justification for your choices?) 
A: First and foremost, I believe a quality physical education program requires a passionate, dedicated and trained physical education teacher. Someone who can take responsibility for the planning, organization and delivery of a balanced program.  
Quality Physical Education (QPE) programs need to be balanced. In other words, learning outcomes need to be organized under the 5 Physical Activity Categories: Individual/Dual sports/games, Team sports/games, Alternate Pursuits, Rhythmic/gymnastic activities, and Fitness Activities. These are the five physical activity categories identified in the Manitoba PE/HE Framework of outcomes. Within these 5 PA categories, one could organize activities using a Teaching Games for Understanding approach.
I also believe Intramurals and Interscholastic are important parts of a QPE program and while the physical educator(s) should not have to organize or coach all intramural or interscholastic activities they should provide the leadership for other adults to be involved as well as provide mentorship and opportunities for students to be involved in the planning, organization, and administration of intramurals- 'for students, by students'.
Q: How can students benefit from having a quality physical education program? 
A: Students in a QPE program learn the essential elements required to lead a physically active lifestyle. QPE can be a key contributor to a student's overall physical literacy development. In a quality, balanced, and holistic PE program students gain the confidence to improve the quantity and quality of physical activity.  
Students also benefit from learning in a dynamic social environment where they have to learn, appreciate, communicate, negotiate, and at times problem solve with their peers. In other words, work on skills that they will need and use in everyday living.
Q: In 2019, you empowered all (39) schools in the Louis Riel School Division to get recognized for their excellence in school physical education programming. How were you able to get every school in your district recognized as a QDPE School?
A: I have been in my role as Coordinator of Healthy Living in my current division for nearly 20 years. I explain to the 80+ physical education specialists in our 39 schools that applying for and receiving the QDPE award is recognition of their efforts in offering a QPE program.
I also explain though that it helps to recognize and celebrate with those other adults in the building that help to support a QPE Program- instructional, intramurals, and interscholastic.
Finally I explain that it is also an advocacy tool. That while we currently hire PE specialists in our division and while PE/HE is compulsory K-12 with mandated time-allotments in Manitoba we need to continually share the great work that is being done and the benefits to our students.