The Quality Daily Physical Education Award Program recognizes schools who offer QDPE, and encourages excellence in school physical education programs.
The QDPE Award Program requires schools to assess their physical education program based on a set criteria identified in the QDPE application form. 
The program is also an opportunity for schools to examine and reflect on the qualities and characteristics of their physical education program, highlighting successes and encouraging critical reflection for improvement.  Any Canadian school can apply.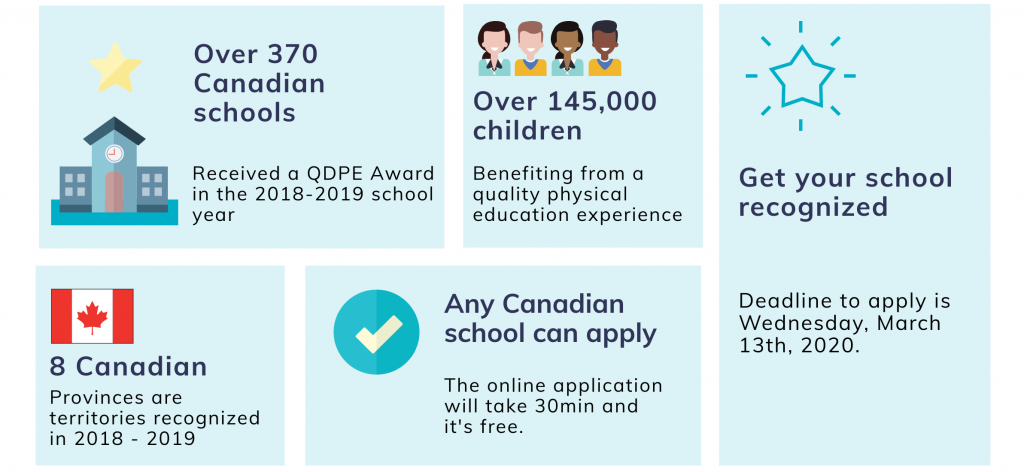 ---
2019-2020 Application Period:
February 5 - March 13, 2020
Award Application Opens on February 5
---
What does your school receive?
The official title "QDPE" or "QPE" school – achieving a 1 to 4 star level
National recognition and publicity for your school's quality program
A letter of congratulations from the Prime Minister and the PHE Canada President
A personalized certificate with your school's name
The opportunity to purchase a banner to hang in the school gymnasium