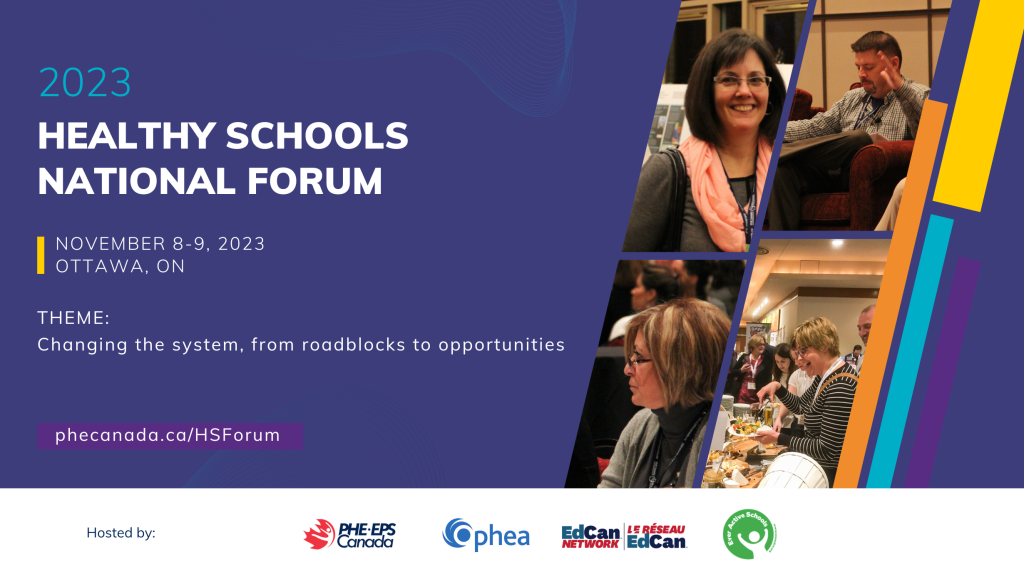 2023 Healthy Schools National Forum
Ottawa, ON  |  November 8-9, 2023
Hosted by PHE Canada, Ever Active Schools, Ophea, and EdCan, the 2023 Healthy Schools National Forum brings together school system leaders, in-service teachers, community partners, and decision-makers working in health, education, research, government, and active living sectors.
The theme of this year's National Forum is "Changing the System, From Roadblocks to Opportunities".
Join community leaders as we work together to advance quality physical and health education opportunities and healthy learning environments for your school community!