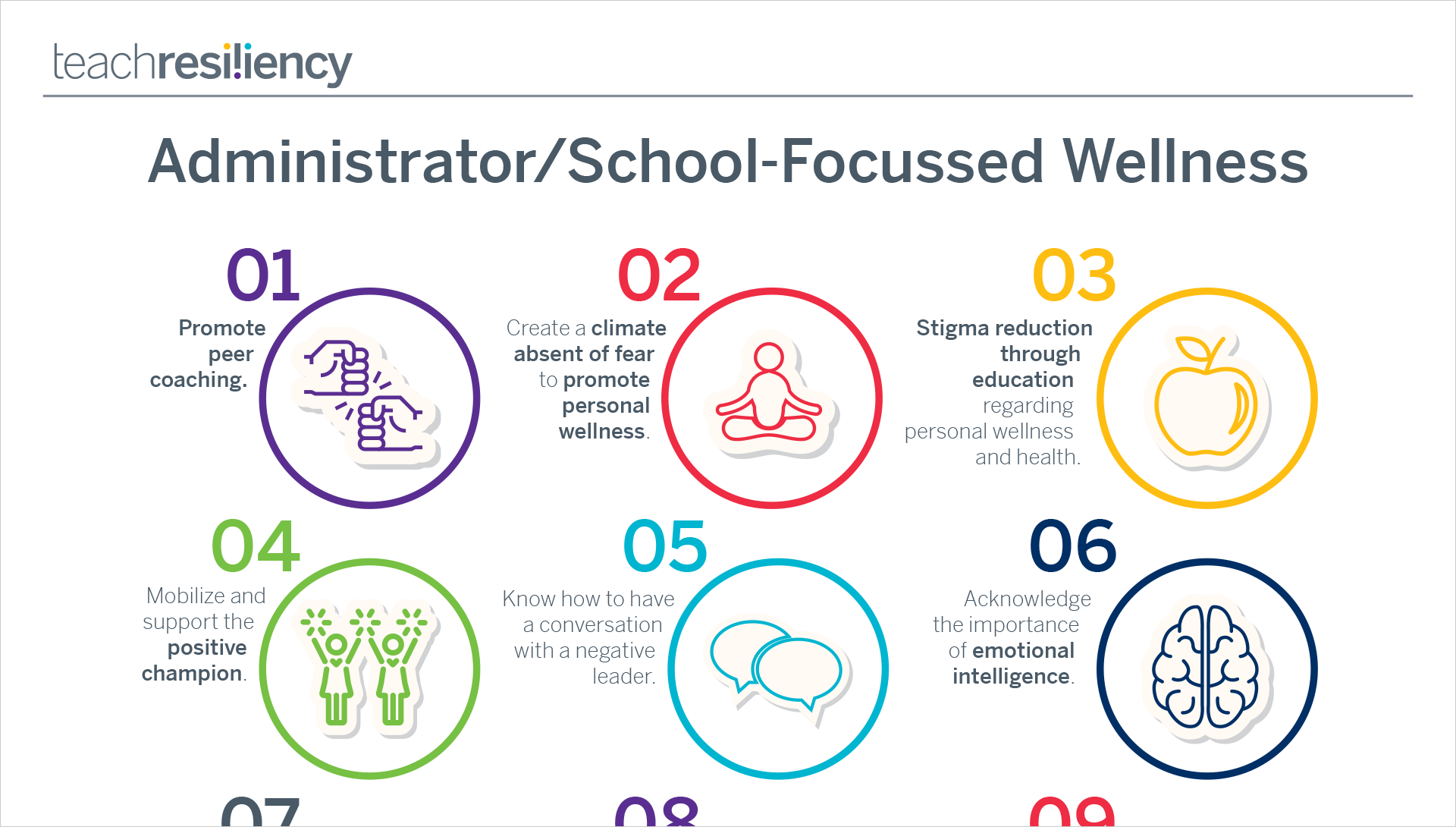 Administrator focussed wellness tips
Experienced educators offer tips on how to maintain a mentally healthy working environment. Tips include:
promote peer coaching;
create a climate absent of fear to promote personal wellness;
mobilize and support the positive champion;
know how to have a conversation with a negative leader;
acknowledge the importance of emotional intelligence;
plan wellness workshops and activities and offer Mental Health First Aid.
This resource was developed by our Working Group of experienced teachers, administrators, mental health professionals and researchers. Our aim is to provide key messages and a useful list of strategies that have been shown to work in practice and in the research literature.   
Why we're recommending this resource:
Authority: author is identifiable and has related qualifications and/or credentials / affiliated with a reputable institution
Objectivity: minimal to no biases or affiliations with a company selling products or promoting a questionable agenda.
Currency: information that is recent or has been recently endorsed
Canadian resource