Educators' roles are changing—increasingly they are finding themselves on the front lines of child and youth mental health. While they acknowledge the importance of their role, they have little support to effectively fulfill it.
Teach Resiliency can help
Teach Resiliency is a door to an online library that has practical and evidence-informed resources and tools to support mental health in our classrooms and schools—for students as well as educators. It's also a place to learn from one another: to exchange ideas, create new resources, and share important perspectives and ideas.
When teachers connect to information about mental health and resiliency, to tools and resources, to one another, and to researchers, they are supported on their journey towards engagement and energy at work and school, academic and professional satisfaction, and building healthy futures for themselves and their students.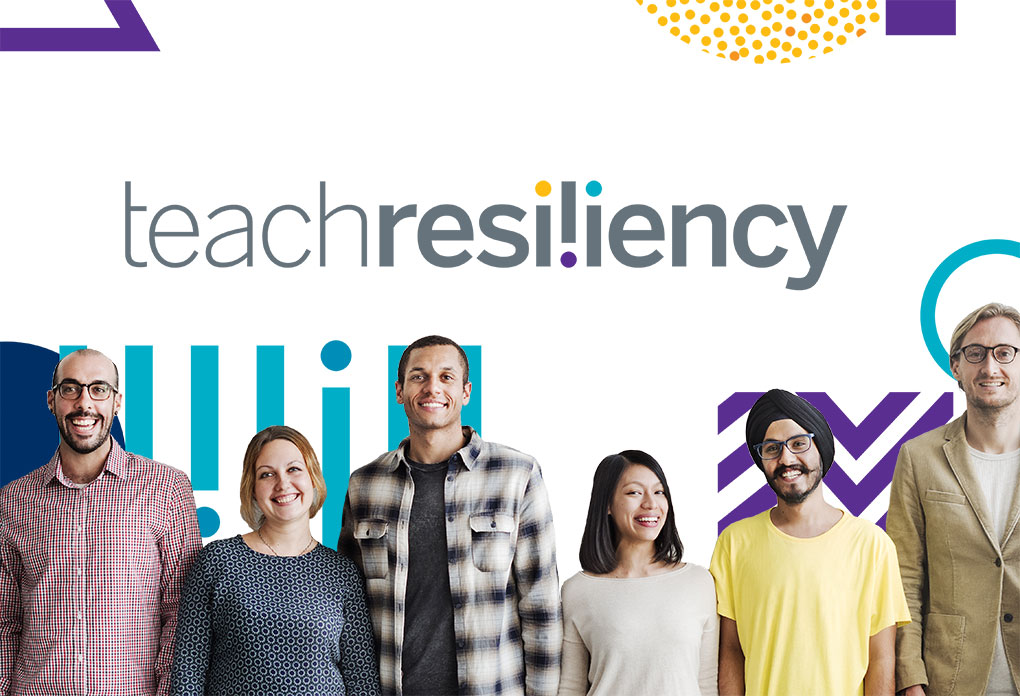 Teach Resiliency is designed to:
Develop, enhance and support teacher competencies
Enhance and support mental health literacy for teachers
Offer effective and practical strategies to support child and youth resiliency and mental health
Offer effective and practical strategies to support teacher resiliency and wellness
A collection of tools and resources
There is a lot of good information out there. Think of this site as a collection of easy-to-use strategies, tools and resources curated by your peers and others who want to support you in building a healthy place to work and learn.
Talking points (tough conversations, how to say you notice, how to talk to kids, teens, parents, para-professionals)
Quick tips and links to more detailed information about mental health and wellness
User contributed resources
Evidence-based resources
Links to tools (screening, decision-making and community resources)
School-based programs to promote student and teacher mental health and resilience
A virtual staff room
A voice and an online community:
A safe space to to discuss strategies and ideas for safe and accepting classrooms
A place to share and celebrate colleagues' success stories
School-friendly evidence
Links to connect parents to community resources
Links to sources of summaries of research evidence (e.g., Edugains)