Every three months, the PHE Canada Research Council selects one of its members to profile as Featured Researcher. Whether it's a university level teacher, academic, or graduate student, the Council wants to highlight people who are advancing research centered on topics and issues in physical and health education.
Do you know a PHE Canada Research Council member whose professional ideals and service strengthen the physical and health education sector? Whose research and writing drives change forward? Who has commitment and dedication to the field?
Nominate a Featured Researcher
Featured Researcher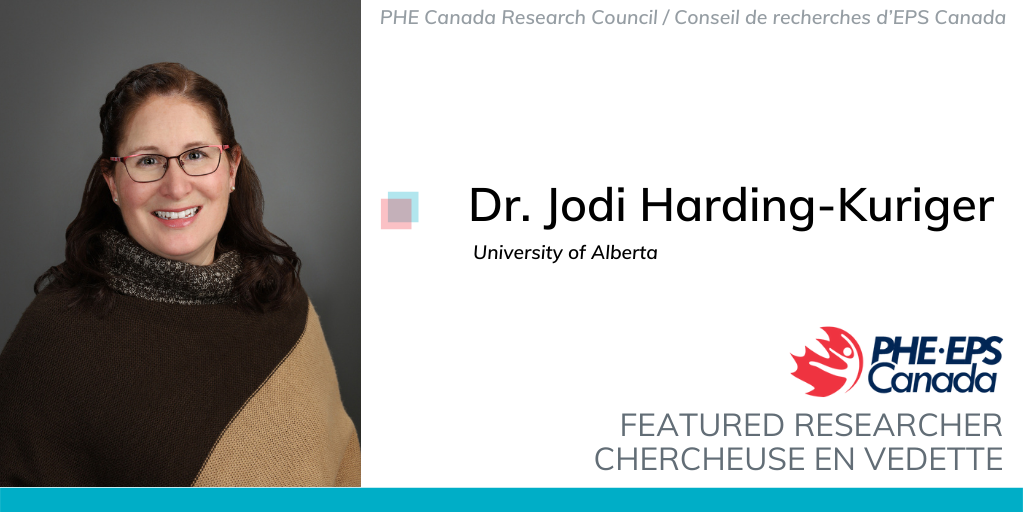 Dr. Jodi Harding-Kuriger (BEd, BPE, MEd, PhD) is a Health and Physical Educator for the joy of learning and moving. She enjoys a country lifestyle with her husband, Mike, and their three active children. Jodi is currently enrolled in a Mitacs Accelerate Postdoc Fellowship with a focus on Research as Service. She is extending her PhD research alongside an Indigenous school on reserve, focusing on the co-creation of a Wellness Hub - mâmawinitowin mîyowâyâwin.
Read more about Dr. Harding-Kuriger here!
 
Past Featured Researcher Profiles
2022
2021
2020
2019
2018