Every three months, the PHE Canada Research Council selects one of its members to profile as Featured Researcher. Whether it's a university level teacher, academic, or graduate student, whoever is advancing research centered on topics and issues in physical and health education the Council wants to highlight. Do you know a PHE Canada Research Council member who's professional ideals & service strengthens the physical and health education sector? Whose research & writing drives change forward? Who's commitment and dedication to the field?
Nominate a Featured Researcher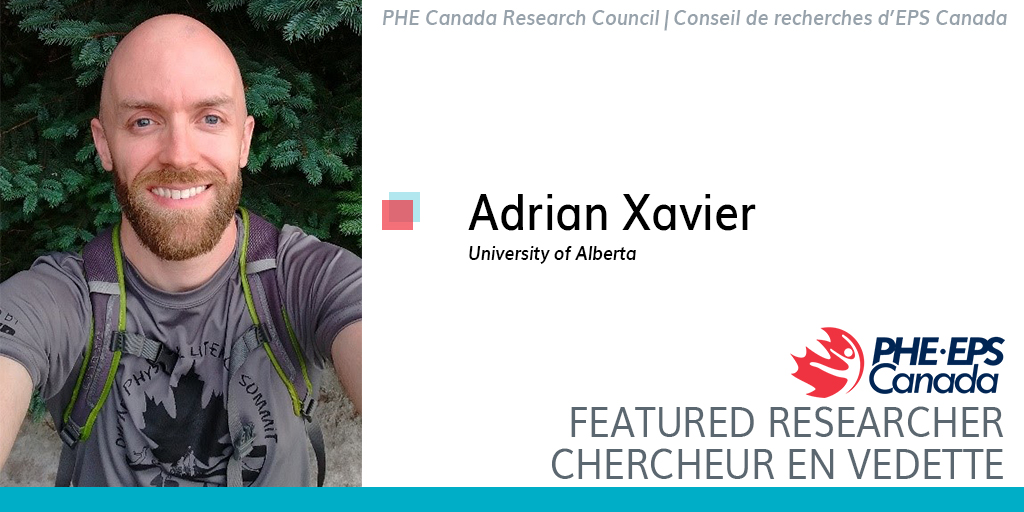 Featured Researcher
Adrian Xavier is currently completing a Master of Education in Curriculum and Pedagogy, with a focus on health and physical education at the University of Alberta. He has spent more than eleven years as an elementary school teacher with the Toronto District School Board and he is also approaching two years in his current role as a school health facilitator with Ever Active Schools in Edmonton. 
Past Featured Researcher