Every three months, the PHE Canada Research Council selects one of its members to profile as Featured Researcher. Whether it's a university level teacher, academic, or graduate student, the Council wants to highlight people who are advancing research centered on topics and issues in physical and health education.
Do you know a PHE Canada Research Council member whose professional ideals and service strengthen the physical and health education sector? Whose research and writing drives change forward? Who has commitment and dedication to the field?
Nominate a Featured Researcher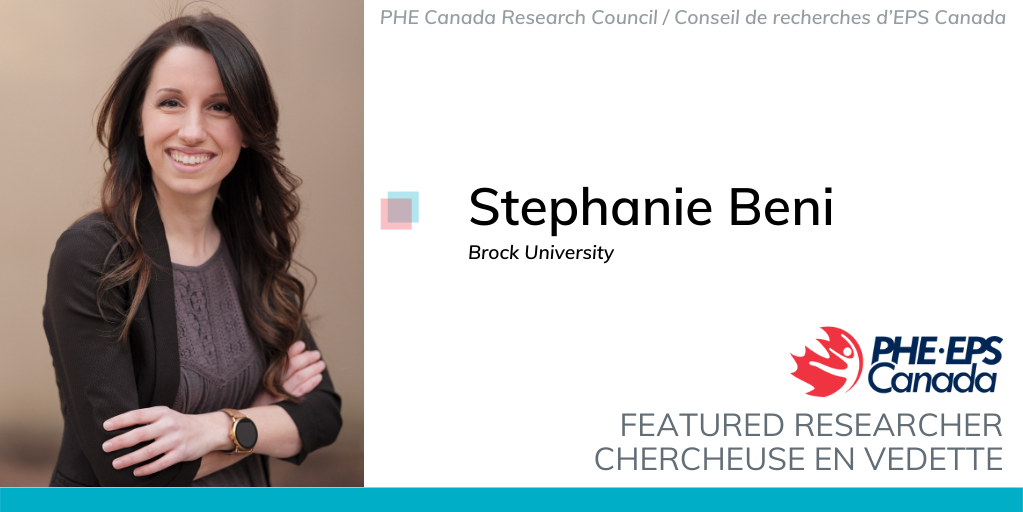 Featured Researcher
Stephanie Beni is a doctoral student studying physical education at Brock University. She also teaches physical education part-time to private and home schooled students.  Her current research interests lie in identifying practical pedagogical strategies by which practitioners may promote a focus on meaningful experiences in physical education and physical activities contexts, in teachers' professional learning in physical education, and in studying her own teaching practice. 
Past Featured Researchers
2021
2020
2019
2018