Every three months, the PHE Canada Research Council selects one of its members to profile as Featured Researcher. Whether it's a university level teacher, academic, or graduate student, whoever is advancing research centered on topics and issues in physical and health education the Council wants to highlight. Do you know a PHE Canada Research Council member who's professional ideals & service strengthens the physical and health education sector? Whose research & writing drives change forward? Who's commitment and dedication to the field?
Nominate a Featured Researcher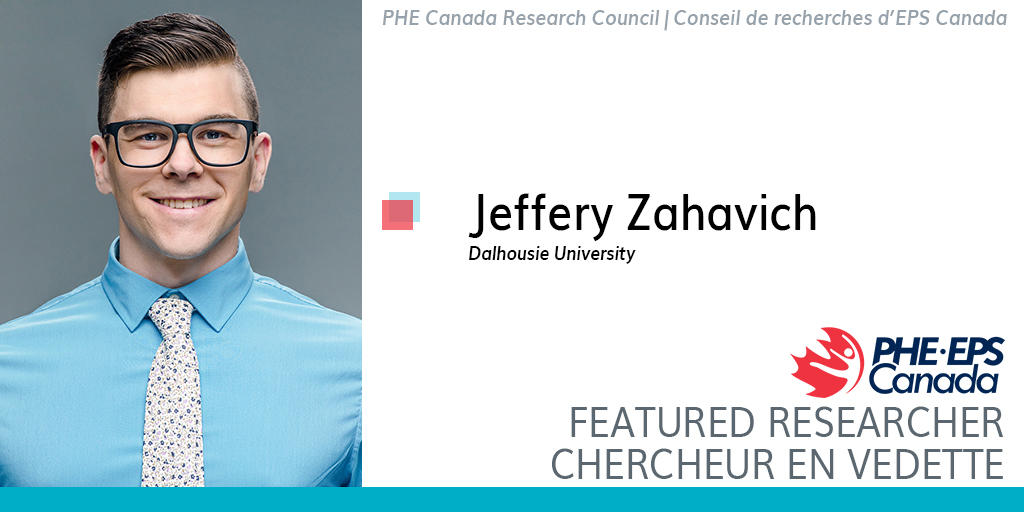 Featured Researcher
Dr. Jeffery Zahavich is a Lab Instructor at Dalhousie University in the School of Health and Human Performance, Kinesiology division. Jeff joined Dalhousie as a faculty member in February 2020. He holds the Clinical Exercise Physiologist designation from the Canadian Society for Exercise Physiology and is a Chartered Professional Coach with the Coaching Association of Canada.
Past Featured Researcher