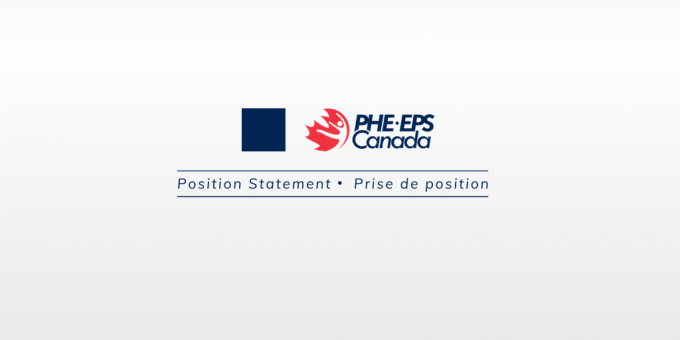 With school closures across the country and with COVID 19 virus anticipated to affect larger numbers of Canadians, young people are growing increasingly anxious about what this means for their own health and safety and that of their friends and family.  PHE Canada has been asked by many how can we continue to support young people during this unprecedented time.  As a starting place and as the virus progresses so does the need to share age-appropriate information about the potential seriousness of disease, risk and concrete instruction about how to avoid infections and the spread of diseases.  
PHE Canada also recognizes that educators, parents, and leaders are being called upon to have open and supportive discussions; informing students how they can protect themselves and answering questions with developmentally appropriate explanations. We believe that doing so provides a sense of agency and help can turn young people's anxiety into actionable healthy steps. 
There are new resources being generated daily to help under the #PEatHome or #HPEatHome hashtags and PHE Canada will share as much as we can to ensure educators, parents, and community champions feel equipped with age-appropriate information as this situation continues to unfold. 
To be sure, while the conversations about how physical self-care is important, PHE Canada wishes to support conversations about caring for our social and emotional health during the COVID-19 pandemic. Young people may need extra attention during this time and want to talk about their concerns, fears, and questions.  Making time for this will give them a sense of some control over their risk of infection and can help reduce anxiety.
As such, PHE Canada is suggesting that we need to be open to these conversations and are providing some useful links to help support you during this difficult time:
Be Community Minded
Share your ideas using the #PEatHome or #HPEatHome hashtags to promote self-care (both physical and emotional health).
Encourage social distancing in equal measure to reaching out to people on the phone or virtually. Continue checking in with friends, family, and neighbours. A compassionate attitude and behavior help build a sense of community and ultimately help young people feel safe, supported, and nurtured.
Be Active
Promote physical activity as a way to minimize any anxiety that may arise, and proactively talk about the precautions that young people can take and how they can be part of the solution (https://www.cdc.gov/childrenindisasters/helping-children-cope.html);
Discuss the importance of checking sources of information and only reading/watching evidence-based sources to minimize the spread of misinformation;
Remind children that doctors and other experts around the world are working hard to stop the virus. This can help kids understand that smart, capable people are taking action.
Emphasize Kindness
As always, it is helpful to remind young people to continue to be kind to all people. Kindness is always possible – even when they feel afraid;
It is important to remind children that we are all trying our best to stay healthy and it's not anyone's fault if they do get sick;
Be aware of, and react appropriately to, any indirect consequences that may arise, such as xenophobia or racism.
Remain Calm and Reassuring
Children will react to and follow your verbal and nonverbal reactions;
What you say and do about COVID-19, current prevention efforts, and related events can either increase or decrease anxiety;
Remind them that you and the adults are there to keep them safe and healthy;
Always aim to instill confidence and calmness to ensure they continue to feel safe in your spaces; and
Communicate regularly to ensure accurate information is being shared and common procedures are being followed.
We believe that we have an obligation to be proactive in mitigating the spread and severity of the disease.  PHE Canada recognizes that this is a dynamic and evolving situation, will continue to monitor federal, provincial and international recommendations and provide updates as necessary. 
---
Official sources for COVID-19 updates:
Government of Canada's webpage
https://www.canada.ca/en/public-health/services/diseases/2019-novel-coronavirus-infection.html
Twitter account @GovCanHealth
https://twitter.com/GovCanHealth
Coronavirus information line (Canada):
1-833-784-4397