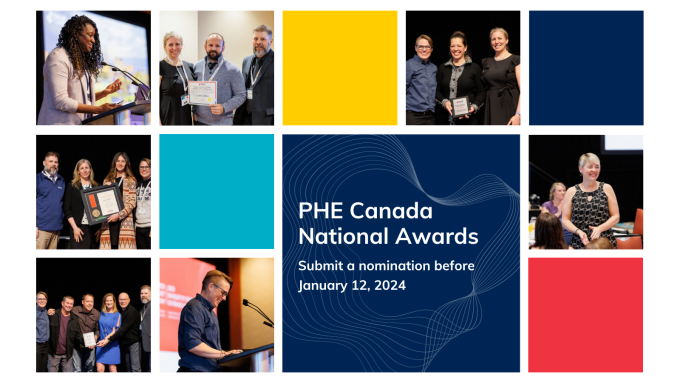 Nominations for PHE Canada's National Awards Program are now open, with three award categories to recognize and amplify the incredible work that champions in our PHE Community have accomplished over the past year.

The three open award categories are:
PHE Canada National Award recipients will receive an award plaque; complimentary registration to the upcoming 2024 PHE National Conference; and recognition on the PHE Canada website, social media, and annual report.
Nominations are open until Friday, January 12, 2024.