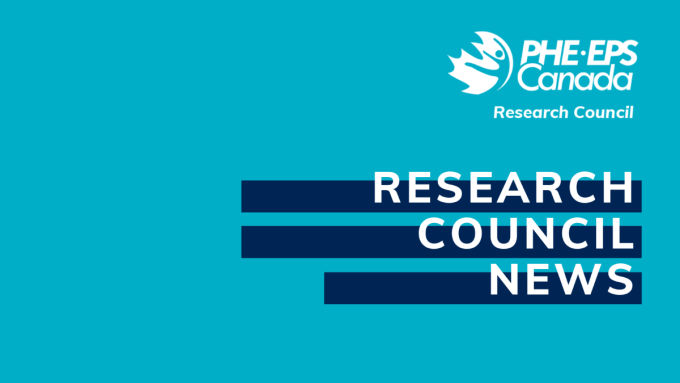 The PHE Canada Research Council is a national council organized under the auspices of, and supported by, PHE Canada.
The Research Council is composed of university level teachers, researchers, and graduate students, advancing research centered on topics and issues in physical and health education. 
There are four positions for the PHE Canada Research Council Executive vacant for 2022. These include:
Chair-Elect;
Graduate Student Representative; 
Forum Organizing Committee (Co-Chair) (2- year term); and
Forum Organizing Committee (Graduate Student Liaison).
The Executive encourages you to consider this opportunity to serve the PHE community across Canada and to help shape the strategic directions of the PHE Canada Research Council. 
To learn more about the current Executive members, or to reach out with questions, visit the Research Council Executive member profiles or email ResearchCouncil@phecanada.ca. Terms of Reference for the Research Council are available here, and RC Executive position descriptions are available here.
To nominate a current PHE Canada Research Council member (including yourself) for a position on the Research Council Executive, please complete the online nomination form. Nominations are open until April 20, 2022.