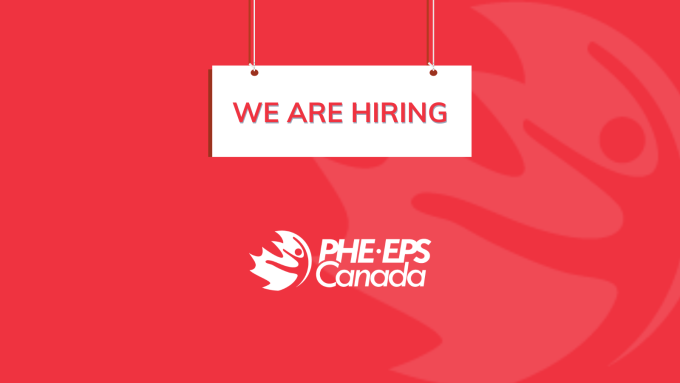 Physical and Health Education Canada (PHE Canada) is an equal opportunity employer and is committed to hiring a workforce inclusive of the diverse student population and membership it serves. We encourage applicants to self identify if their identity as Indigenous, gender diverse,  2SLGBTQIA+, persons with disabilities, Black and other racialized youth as preference will be given to those applicants.
PHE Canada is seeking a Programs Assistant. As the Programs Assistant, you will be responsible for assisting with the planning, promotion, and implementation of various initiatives.
The perfect fit for us is someone who is a task-oriented individual with strong coordination, communication and interpersonal skills, and the ability to multitask. Interested candidates should submit their covering letter and resume, in confidence, no later than Thursday, April 14, 2022 to:
Attention: PHE Canada Team
Email: info@phecanada.ca
Fax: 613-523-1348
Mail: Physical and Health Education Canada (PHE Canada)
         2451 Riverside Drive
         Ottawa, Ontario K1H 7X7
Web: www.phecanada.ca
* Please note:  We thank all applicants in advance; however, only those selected for further consideration will be contacted.