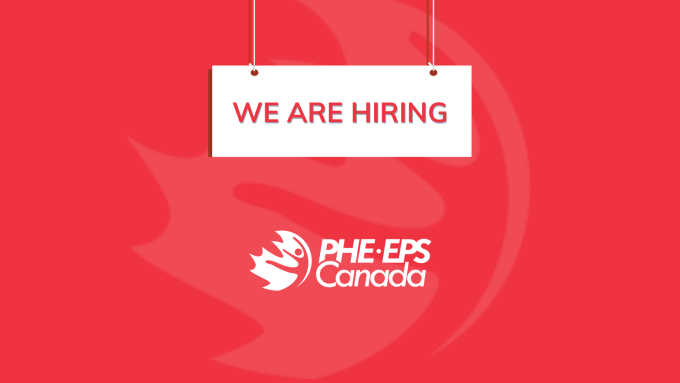 PHE Canada is seeking a Lead, Engagement & Knowledge Mobilization. As Lead, Engagement & Knowledge Mobilization you will support PHE Canada's overall role in empowering the physical and health education sector.  This position involves the development of impact projects, knowledge mobilization and carrying out tasks related to research for new resources, activities and to deepen our results equitably.
Interested candidates should submit their covering letter, one to two samples of their written work (in links or attachments), and resume no later than October 27th, 2022 to:
Attention: PHE Canada Team
Physical and Health Education Canada (PHE Canada) 
2451 Riverside Drive
Ottawa, Ontario K1H 7X7
Email:  [email protected]
Web: www.phecanada.ca
PHE Canada is an equal opportunity employer and is committed to hiring a workforce inclusive and reflective of the diverse student population and PHE Community it serves. We encourage applicants to self identify through the application process if they identify as Indigenous, Black, cultural or ethnic minority, 2SLGBTQ+, person with disabilities or different abled, and/or newcomer to achieve this. 
We thank all respondents in advance; however, only those candidates selected for an interview will be contacted.