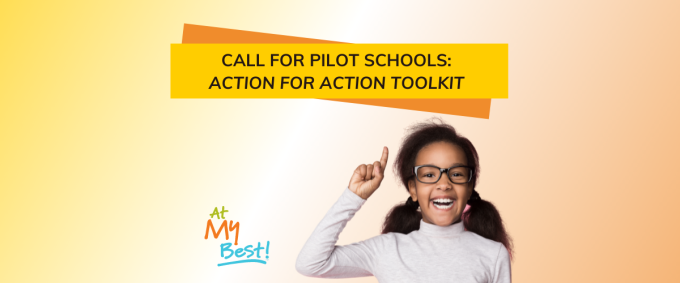 Attention all educators teaching grades 4, 5, and 6!  We're looking for teachers across Canada to pilot the contents of a new supplemental toolkit for the At My Best 4-5-6 program. The toolkit is meant to be delivered as a culminating activity following the implementation of the At My Best 4-5-6 learning experiences as a way to demonstrate and celebrate newly acquired health promotion skills.
The Action for Action Toolkit provides step-by-step instructions for students to develop and implement a youth advocacy campaign, and builds on the experience of the student-designed action plans completed during the At My Best learning experiences. This process will provide students the opportunity to:
Share and promote their learnings through participation in At My Best 4-5-6 by planning for and activating a health promotion campaign;
Engage members of the school and/or community to take action in support of a student-identified health issue;
Encourage character development by focusing on citizenship, leadership and more.
The pilot will take place starting in March 2022, but applications for the pilot are opening now so that educators have the option to implement the At My Best learning experiences in advance of the pilot. The pilot will be conducted in English only. 
If you are interested in applying to be a part of the pilot, fill out this form below. The deadline to apply is March 11, 2022.
Not registered for At My Best? Register Now!