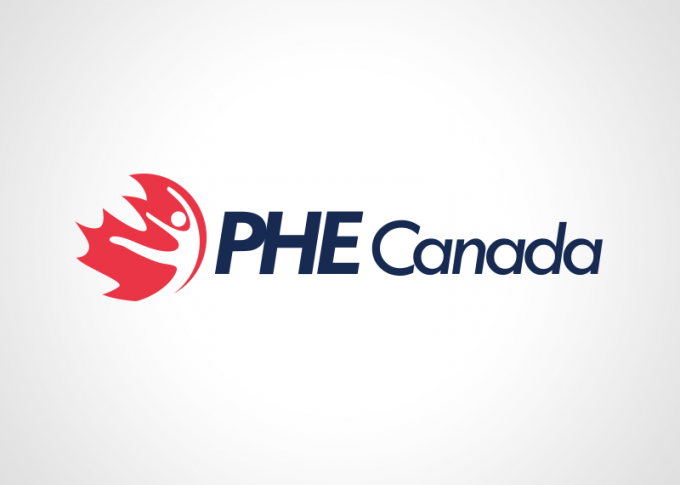 Deadline for application: Monday, March 14, 2022
PHE Canada is looking for dynamic and skilled leaders to join our volunteer Board of Directors. PHE Canada is seeking nominations to fill the following five provincial/territorial positions who are active in their PHE Community, have a passion for advancing and empowering the field of PHE and eager to put their enthusiasm and expertise to work on a national scale. These positions are two-year terms starting in November 2022. 
Alberta & Northwest Territories 
Manitoba & Nunavut 
Quebec 
New Brunswick 
Newfoundland & Labrador
Download the 2022 Provincial/Territorial representative nomination form
For more information, please contact the Nominations Committee at info@phecanada.ca or 613-523-1348. If you don't have one, apply for a Membership today. 
About PHE Canada
Established in 1933, PHE Canada is Canada's national charitable association championing healthy, active kids through the promotion and advancement of quality physical and health education and healthy school communities to ensure each and every child and youth in Canada has the knowledge, skills, and attitudes to lead resilient, active, and healthy lives.
Through energetic partnerships, education, and engagement, PHE Canada advances and empowers the field of Physical and Health Education, both in K-12 and post-secondary education, with quality and evidence-informed learning materials, professional development, wise practices, and teaching and learning supports and direction. PHE Canada, with its partners, also generates and acts on innovative ideas, playing a critical role in promoting and advocating for the health and well-being of children and youth in Canada more broadly.
Procedure
Any Member, or person willing and able to become a Member, of the Association can nominate a relevant candidate for election to the Board of Directors.  The person from that province/territory shall sign the nomination along with one other person from that province/territory. The nominee must also sign the nomination with a statement of agreement.
PHE Canada actively encourages applications from members of groups with historical and/or current barriers to equity, including but not limited to:

Indigenous peoples (First Nations - includes Status, Treaty or Non-Status, Métis, and Inuit);
Members of groups that experience systemic oppression and discrimination due to race, ancestry, gender, colour, sexual orientation, religion and/or spiritual beliefs, or place of origin;
Persons with visible and/or invisible disabilities.

A picture, contact information, and a biographical summary with relevant experience (300 words maximum) of the nominee should accompany the nomination form. The picture and biographical information will be circulated provincially during an election process, and also posted on the PHE Canada website.
Should there be two or more nominations submitted for a position, an election process will proceed for those nominees.
Eligibility
Eligible candidates are active in their PHE Community, have a passion for advancing and empowering the field of PHE, and eager to put their enthusiasm and expertise to work on a national scale. They are also individuals of any gender who are 18 years of age or older; have the power under law to contract; who are not an employee or paid contractor of PHE Canada; must be a Member or become a Member of the Association; and if elected in the capacity of a Provincial/Territorial Representative, must reside in the province/territory for which the person was elected and remain in that province/territory throughout the person's term.
Term Limits and Responsibilities
Board terms are for two (2) years, with a maximum of two (2) consecutive terms. All terms will take effect at the end of the Annual General Meeting at which they were elected.
Board meetings are usually held quarterly and by video conference calls, with one in-person meeting. However, please note that only virtual meetings will be held until COVID-19 restrictions are lifted.
Board member responsibilities include:
Establishing policies and monitoring implementation with the goal of leading the organization toward prosperity and sustainability;
Chairing, or participating in, committees such as the nominating; finance and audit; equity, diversity, and inclusion; council of provinces & territories; and research committees;
Supporting and encouraging opportunities for board development;
Reviewing agenda and supporting materials prior to board and committee meetings;
Approving annual budgets and audit reports;
Completing a vulnerable sector and background check/screening, and required trainings; 
Representing PHE Canada to stakeholders and acting as an ambassador for the organization.
If you or someone you know are interested in contributing your expertise to our dynamic and impactful organization, please apply by Monday, March 14, 2022 to:
     Attention:     Nominations Committee
     Email:            info@phecanada.ca
     Fax:               (613) 523-1206
     Mail:              Physical & Health Education Canada
                           2451 Riverside Drive
                           Ottawa, ON   K1H 7X7