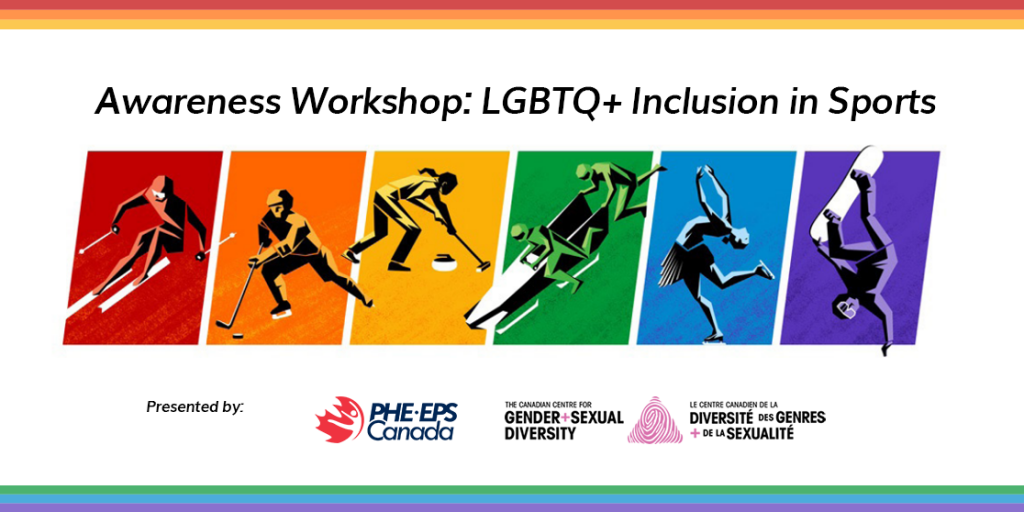 This workshop is designed for sports associations, facilities, coaches, and recreational leaders to increase awareness and understanding of LGBTQ+ issues in sports. This workshop will also help to create action plans on how to combat ignorance, reduce bigotry, and improve the atmosphere of inclusiveness and acceptance in athletics.
In detail, this workshop will:
Introduce LGBTQ+ identities;
Cover key terms and basic terminology in order to build a foundation for further knowledge;
Explain how experiences of queer people in sports often differ from straight/cisgender athletes;
Examine varying obstacles and issues related to LGBTQ+ inclusion in sports, that most are not aware of;
Discuss how we can improve acceptance and strive to be more welcoming athletic individuals and organizations, for queer athletes but also all sportspeople;
Discuss as a group how to effect these changes and increase inclusivity in sports, so we have more knowledge and strategies to boost participation and success.
Join us for this informative free workshop, spots are limited! Light snacks will be provided. If you have any questions, please email to Fei Wu at feiwu@phecanada.ca
Delegate cost
Free Registration