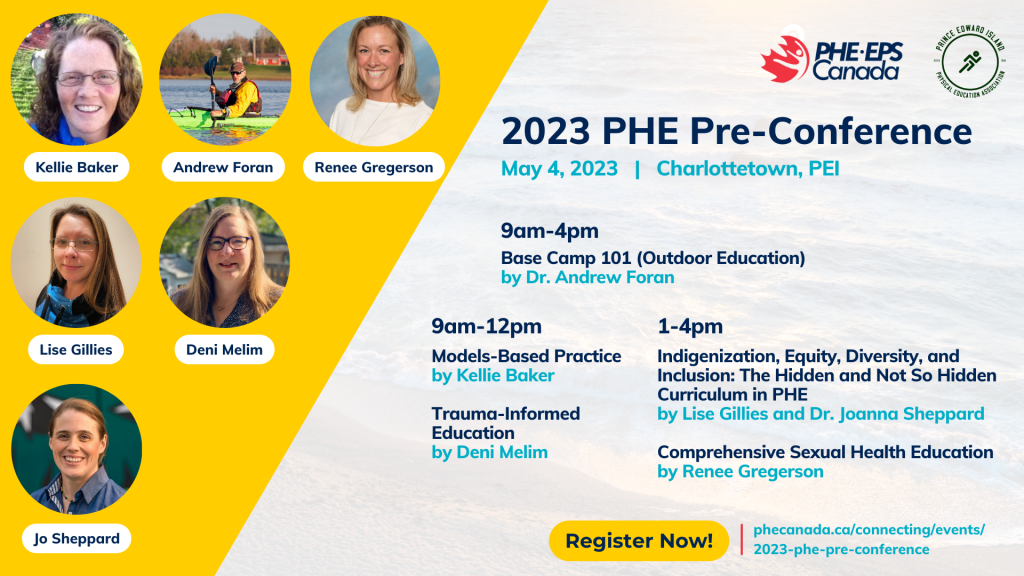 2020 Physical and Health Education Pre-Conference
May 4, 2023  ·  Charlottetown, PEI
The pre-conference will take place from 9:00 am - 4:00 pm Thursday, May 4th. Registration will include access to 5 concurrent sessions of your choice.
We are inviting professionals who share our vision of "all children and youth in Canada live healthy, physically active lives" to join us for the #PHEPEI2023 pre-conference.
---
Pre-Conference Workshops
9am-4pm: Base Camp 101 (Outdoor Education) by Dr. Andrew Foran (this session is fully booked)
9am-12pm: Models-Based Practice by Kellie Baker
9am-12pm: Trauma-Informed Education by Dr. Deni Melim
1-4pm: Indigenization, Equity, Diversity, and Inclusion: The Hidden and Not So Hidden Curriculum in PHE by Lise Gillies and Dr. Joanna Sheppard
1-4pm: Comprehensive Sexual Health Education by Renee Gregerson
Session Descriptions
Base Camp 101 *this session is fully booked
By Dr. Andrew Foran
This is a hands-on workshop that will explore equipment and required skills to set-up and run a base camp for P-12 students. A base camp allows teachers to explore the natural world with their students, through numerous cross-curricular approaches and outdoor pursuits, and provides a place for a class to return to, supporting lessons in the field. This day-long experience will model a variety of outdoor education strategies that teachers can use to engage children and young people in the outdoors. We will use an assortment of equipment as we practice key skillsets that will allow us to stay outside for an extended duration: shelter building and knots, fire making, leave no trace, layering and moisture management, leader packs, and risk management strategies. During the day, we will maintain a campfire that will allow us to try a few healthy grilling snacks, enjoy a cup of tea, and share a few outdoor stories. 
What will you need to bring?
•    a day pack with a change of clothes
•    outdoor attire allowing you to be comfortable for an extended period in all weather conditions --personal medications
•    sturdy footwear
•    something to sit on
•    H2O and personal snacks, a non-breakable mug and spoon!
Participants will be bussed to Bonshaw and Strathgartney Provincial Park. A hot lunch will be provided at the base camp. Participants select their meal choice on the registration form. 
Presenter Biography: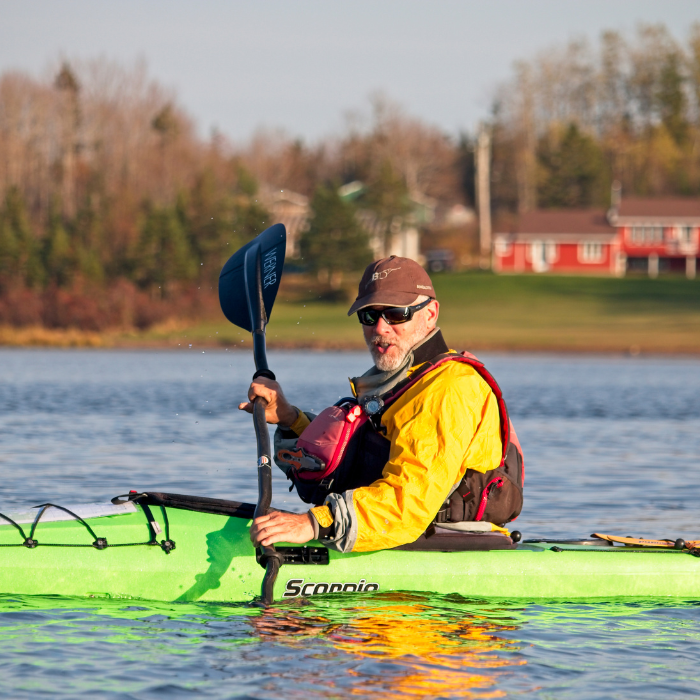 Andrew Foran, PhD, began his teaching career as a geography teacher and outdoor educator with the Halifax Regional School Board, Halifax, Nova Scotia. Currently, he is a professor, leading the Certificate in Outdoor Education for inserviced teachers and outdoor education courses for Bachelor of Education preservice teachers, and the Master in Outdoor Education program, at St. Francis Xavier University, Faculty of Education, Antigonish, Nova Scotia. Andrew's research examined teachers engaged in experiential courses and instruction outside of school settings, experiential teaching practices, outdoor programing, and curriculum development within public school. When not teaching, Andrew can be found hiking, canoeing, kayaking, snowshoeing, cross-country skiing, backpacking, mountain biking, and camping, exploring the natural world with his family and friends. His interests in the outdoors have allowed him to write about outdoor education and lead youth and adults in Nova Scotian outdoor pursuits for the past 32 years.
---
9am-12pm: Models-Based Practice
by Kellie Baker
Models-Based Practice (MBP) has been advocated as a possible path toward meaningful change in Physical Education both as a teaching approach and as a form of curriculum development. Pedagogical models such as Teaching Personal and Social Responsibility (TPSR), Cooperative Learning (CL), Sport Education (SE) and Game-Centred Approaches are implemented across the curriculum to engage students in learning about and through themes such as personal and social responsibility; cooperation; competent, literate, and enthusiastic sportspeople; and tactical and technical awareness. As an approach based in the use of multiple pedagogical models across a diverse range of themes and content, MBP supports educators in approaching curricular outcomes with learners' needs at the centre of all pedagogical decisions.
 
As a starting point for the implementation of MBP, participants in this session will engage in both theoretical and practical explorations of the connections between MBP pedagogy, pedagogical models and approaches, and content in planning to meet students' needs and interests. Approaches that will be introduced include TPSR, a Socially-Just TPSR approach, and Teaching Games for Understanding (TGfU). A PHE Canada Certification of Completion will be provided to participants after the session.
Presenter Biography: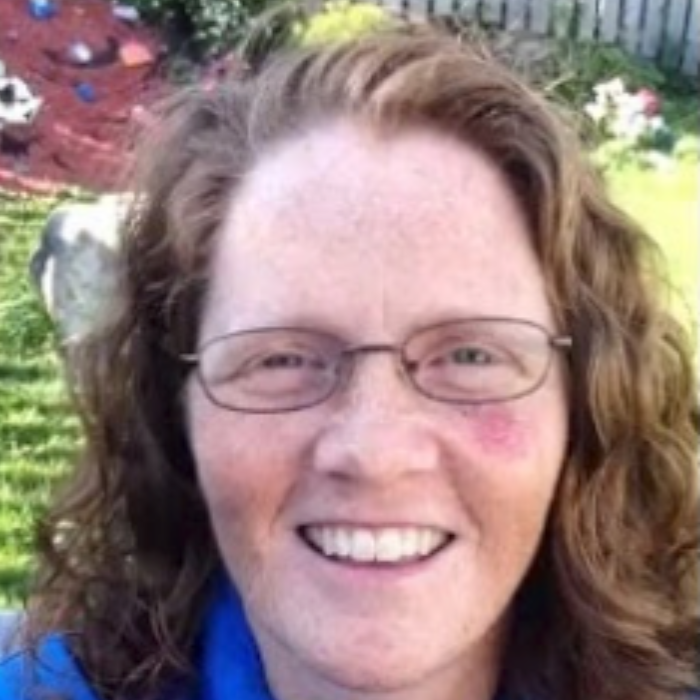 Kellie Baker (she/her) has been an educator for 27 years in both K-12 and post-secondary teacher education contexts. She is currently the Physical Education Program Development Specialist for the Newfoundland and Labrador Department of Education. Kellie is the lead writer of PHE Canada's Models-Based Practice (MBP) e-learning module, has developed and taught a graduate course on MBP, and continues to enact, research and develop MBP and pedagogical models in all contexts of her work. Kellie is deeply passionate about professional learning using every opportunity as a way to learn and share more about teaching and learning. Connect with [email protected]
---
9am-12pm: Trauma-Informed Education
by Dr. Deni Melim
Trauma informed care has its roots in the health field and has migrated into education over the last ten years with a growing body of research focusing on interventions appropriate for school contexts. Traumatic experiences can lead to profound changes in the body and the structure of the brain creating a blueprint for poor physical and mental health outcomes over a lifespan. However, the developmental impacts are predictable which means there is a path for mediation. Since children and youth spend the majority of their time at school, it is not surprising that schools are becoming a place for both mitigation of impacts and prevention of further impairments.
 
This session will begin with foundational principles and theories that are necessary starting points before moving into key components of working with children and youth affected by developmental trauma. Educators will be provided with strategies to integrate trauma responsive practices into planning and delivery of programs that support overall health and wellbeing. Whether you are just beginning your trauma informed journey or are well on your way to including trauma responsive strategies into your practice, this session will give you the opportunity to expand your knowledge, make connections to curricula, and provide a forum to bring forward questions and experiences.
Presenter Biography: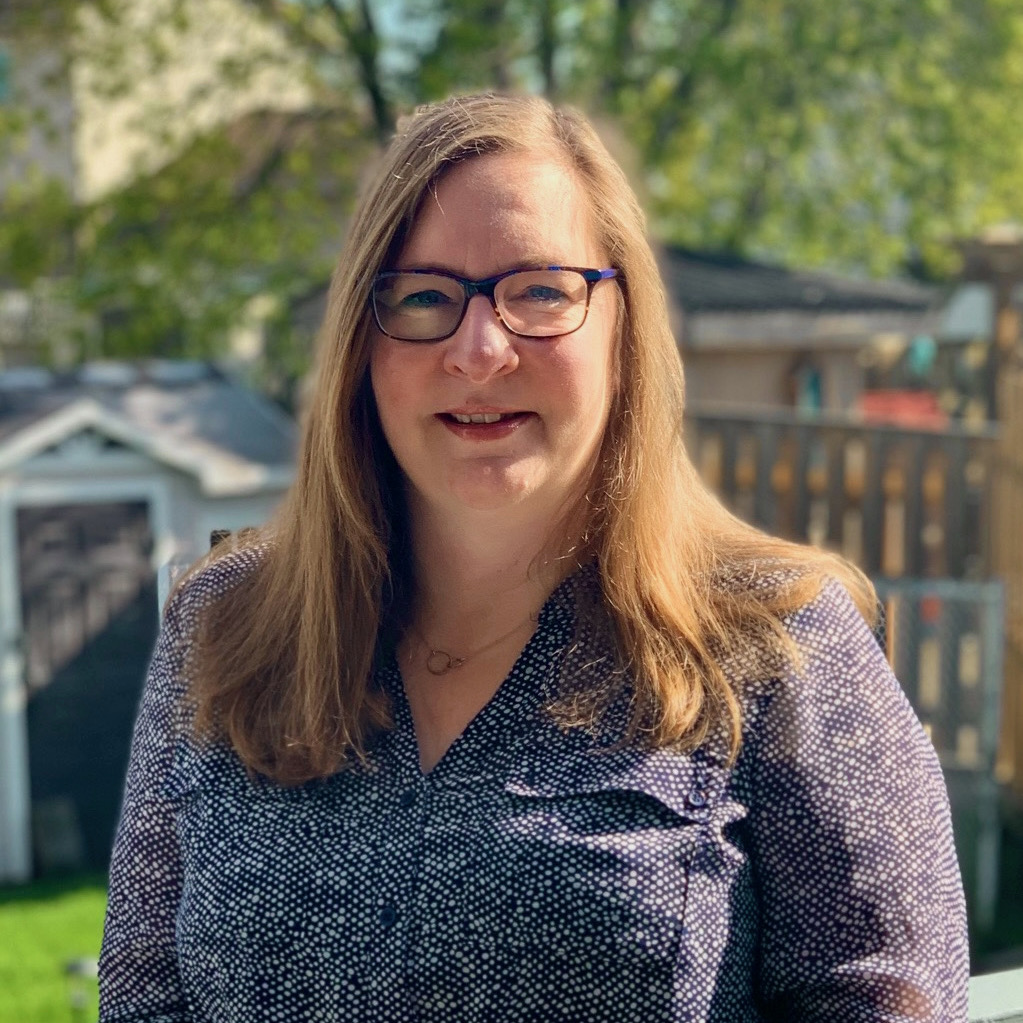 Dr. Deni Melim is a teacher with over 20 years of experience. She is currently in her tenth year as the teacher in the Belong classroom located in Kingston, Ontario. Belong is an innovative and specialized Education with a Community Partner Program (ECPP) dedicated to supporting students with developmental trauma. She received her Bachelor of Arts (Honours) from Queen's University, Bachelor of Education from the University of Windsor, and a Master of Education from Queen's University. She recently completed her Doctor of Science in Rehabilitation and Health Leadership at Queen's University with a focus on the implementation process of a school-wide trauma informed approach. Deni presents at trauma focused conferences and has been a guest lecturer at the Faculty of Education (Queen's University), St. Lawrence College (Kingston), and a variety of community and provincial organizations. She is an educational consultant to the Therapeutic Family Care Program (Ontario) and co-author of the book Belonging: A Relationship-Based Approach for Trauma-Informed Education (2020). Outside of work Deni enjoys traveling with her family.
---
1-4pm: Indigenization, Equity, Diversity, and Inclusion: The Hidden and Not So Hidden Curriculum in Physical and Health Education
by Lise Gillies and Dr. Joanna Sheppard
At a time when K-12 schools across North America are pointing to Indigenization, Equity, Inclusion and Diversity "initiatives" as evidence of our Anti-racism work, we are finding that this is not enough. Anti-oppression work requires more than statements and reports. This statement in our specific teaching within the Physical and Health Education classrooms.  It is also important to provide a space where EVERY child feels included and seen. 
 
As PHE educators, we must ask ourselves, how can we take proactive and purposeful approaches in the hallways, classrooms, sports fields, and power structures in our schools? How do we encourage responsible and time-sensitive discussions and decisions on issues that are important to the IEDI community? How do we move beyond IEDI support and resources aimed at students, by students, to larger and more meaningful efforts that will impact everyone who walks the hallways of our schools? How do we as PHE educators make our teaching experiences meaningful to meet the needs of ALL our students within our classrooms to prepare them for their futures, not our pasts?
 
In the words of Len Pierre, Dr. Jo Sheppard and Lise Gillies are coming to this discussion with an open heart and an open mind and would hope to be received in the same way. They will discuss, and embed the importance of indigenization, diversity, and inclusion (EDI or IEDI) within our PHE programs.  Resources created by PHE Canada, SOGI 123 and others will be shared. Please be ready to think outside yourself and prepare to push your practice for All of your students.
Presenter Biographies: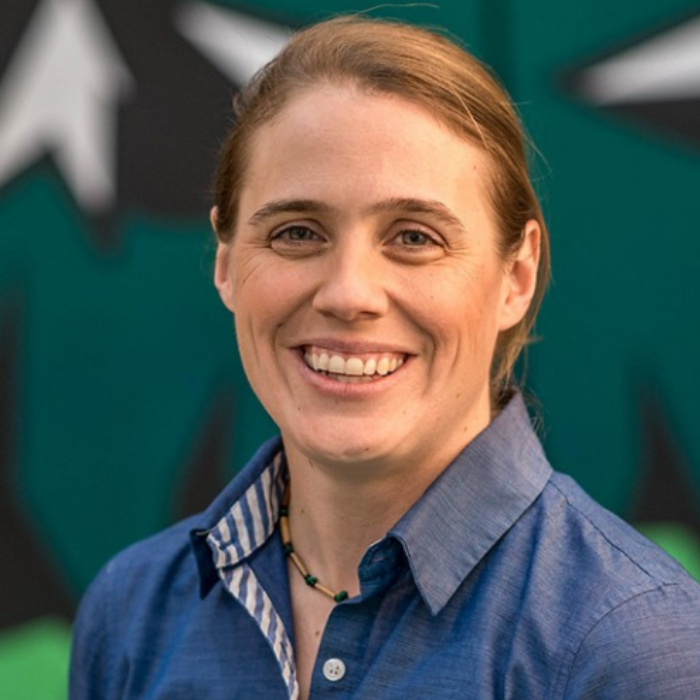 Dr. Jo Sheppard is an associate professor in the School of Kinesiology at the University of the Fraser Valley. As a pedagogy specialist, she is an advocate for equity, diversity and inclusion (EDI) and embeds theoretical and critical best practices in physical and health education within her research, teaching and programming.  Jo believes that it is our responsibility to recognize the many aspects (physical, cognitive and affective) that make up an individual. It is equally important to discover and implement the most effective teaching strategies necessary to suit the individual needs of all learners. As an educator and PHE pedagogy specialist, she aspires to create a learning environment that motivates students by challenging them at an optimal level while promoting an environment where students can feel a sense of ownership for their learning.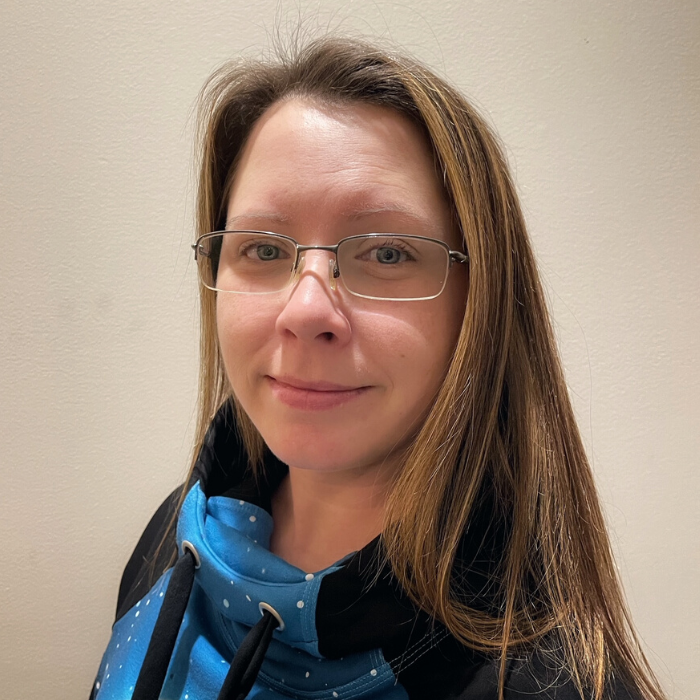 Lise Gillies is Cree & Métis (English River FN & Métis Nation in Île-à-la-Crosse, Saskatchewan.) After a decade of working in BC's largest school district, Surrey, in both Special Education & Aboriginal Education, she now works with the BC Association of Aboriginal Friendship Centres as the Indigenous Disability Programs Coordinator. Always quick to love, laugh and create, Lise identifies as neuro-diverse and is famous for having too many hobbies and unfinished art projects. She is mama-bear to a 7-year-old daughter Cammie, who is autistic with complex medical needs and is a fierce advocate for disability rights, inclusion, and doodling/drawing at work. Lise lives in beautiful Cowichan Tribes territory in Maple Bay (Vancouver Island). 
---
Comprehensive Sexual Health Education 
by Renee Gregerson
Comprehensive sexual health education is an inclusive and sex positive curriculum-based practice of teaching and learning; this includes ones emotional, social, cognitive and physical aspects of sexuality and wellbeing.  Supporting our rights and discovering safer and pleasurable practices free from discrimination, violence and coercion will offer opportunities for individuals to lead healthier lifestyles as they grow and develop in a way that is empowering and with full autonomy. When people know safer sexual practices, sexual rights and the law and have a in depth understanding of their bodies by making the emotional and cognitive connections to their physical selves it is less likely they will be abused and more likely to report abuse.  Quality sexual health education provides working knowledge and skills that supports informed decision making and encourages respectful relationships with oneself and others.  
This session will offer an opportunity for participants to ask questions and discuss concerns when teaching comprehensive sexual health education.  As a group we will learn what sex positive and inclusive sexual health education is and how to approach cultural and individual challenges with students.  Examples of how to answer anonymous questions will be shared as well as a demonstration on best practice when designing and facilitating sexual health education lessons. Our goal is to promote the healthy development of our students - and if we as professionals don't take the opportunity to do so, Google will!  
Presenter Biography: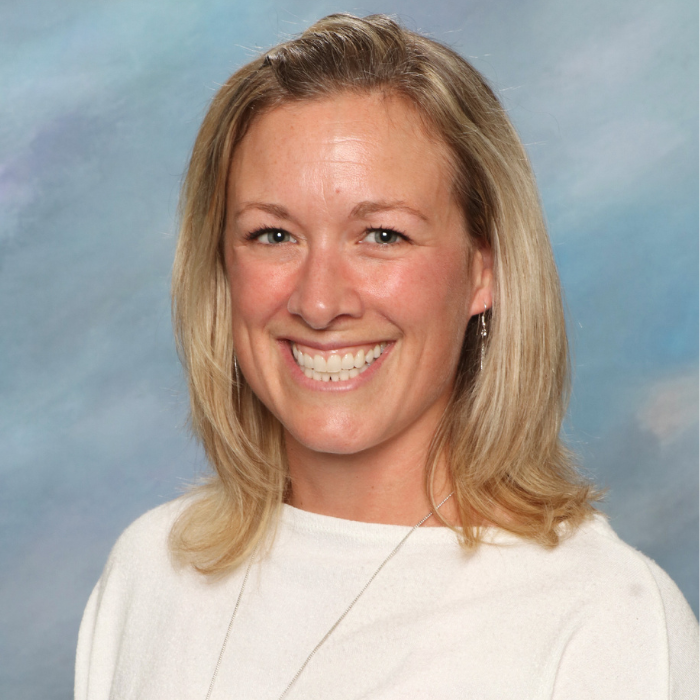 Renee Gregerson has been an educator for the past 15 years, 12 of those working as a PHE teacher in grades 8-12.  After completing her M. Ed in Health Education and Active Living she became Surrey School Districts PHE coordinator.  In 2017 Renee became a certified sexual health educator and has since gone on to support sexual health education for grades K-12, in several post-secondary institutions and for various professional groups including private and public counsellors.  She currently is working towards her Master in Counselling specializing in sexual health for individuals and couples.  After completing Dr. Gottman's 7 Principles of a Healthy Marriage Leader training she hopes to offer sessions to couples; guiding them through relationship challenges and offering opportunities to reconnect and rediscover their love and commitment.  Renee is a lifelong learner that enjoys supporting the education of others and will continue to grow as an advocate for safer, pleasurable sexual health practices for all.