PHE Canada and PEIPEA are now accepting presentation proposals for the 2023 Physical & Health Education National Conference in Charlottetown, PEI.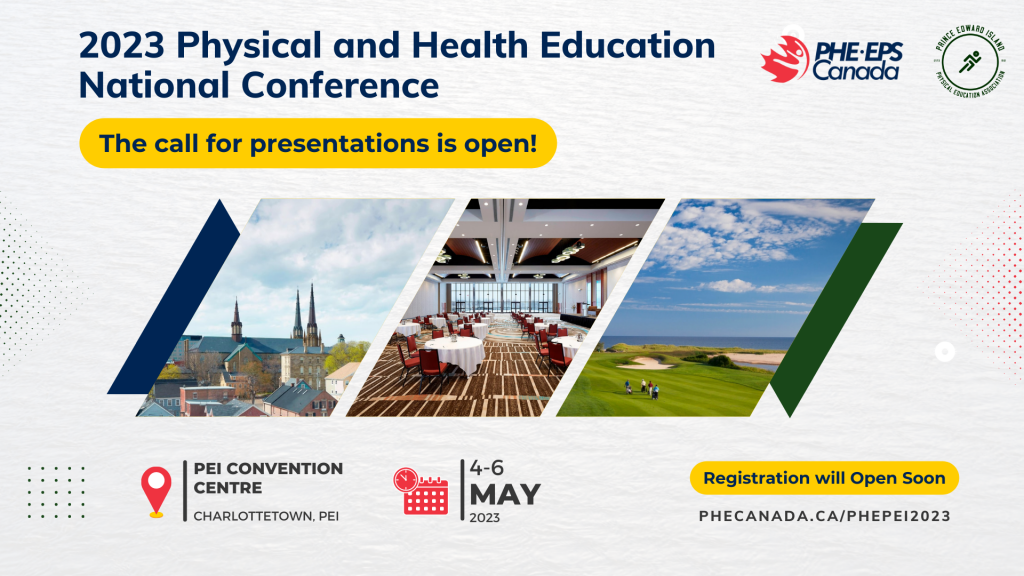 The National Conference will take place in Charlottetown, PEI May 4-6, 2023. #PHEPEI2023 will feature practical and theoretical presentations by professionals from across the country and abroad on topics such as quality physical education, quality health and well-being experiences, quality outdoor learning experiences, adapted PHE, social justice in PHE, assessment, healthy schools, and educational leadership. 
Deadline to submit your proposal: Thursday, October 27, 2022.
---
Submit Your Presentation Proposal