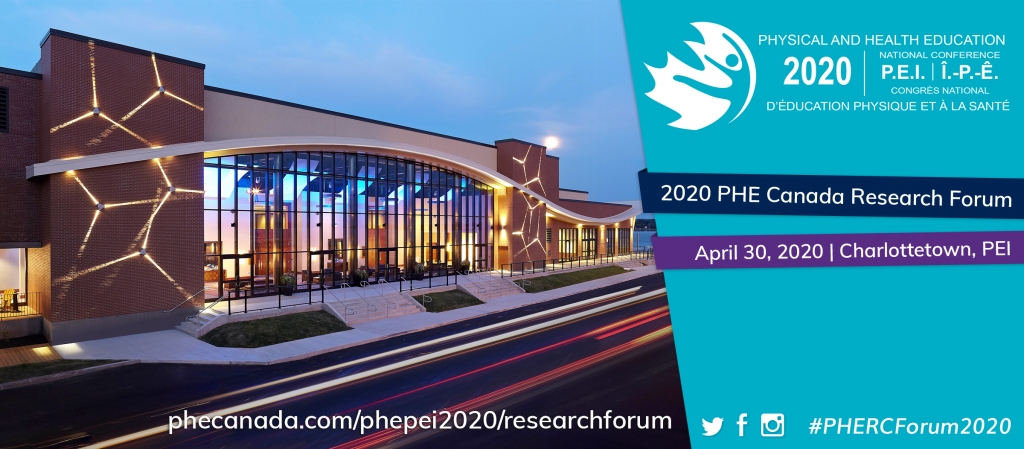 ---
Important updates: due to evolving concerns over the fast-moving situation with coronavirus COVID-19, the 2020 PHE Canada Research Forum is postponed to 2021.
---
Held annually in conjunction with the National Physical and Health Education Conference the Research Forum is guided by the PHE Canada Research Council and provides a convening opportunity for academics, graduate students, and practitioners with a common interest in physical and health education. 
The RC Forum will be held on Thursday April 30th, 2020 in Charlottetown, PEI. Academics, graduate students, and practitioners are invited to:
share and learn current research
discuss issues and topics of relevance
establish and nurture professional networks
Join your colleagues from across Canada and internationally!