Program–at–a–Glance
*More programs will be announced in the near future, the program is subject to change.
 Institute
Join us for two Healthy School Community Institutes at this years' Healthy School Communities National Forum. Institutes are designed to be hands-on, practical learning opportunities which allow delegates to gain an in depth understanding of key approaches to fostering healthy school communities.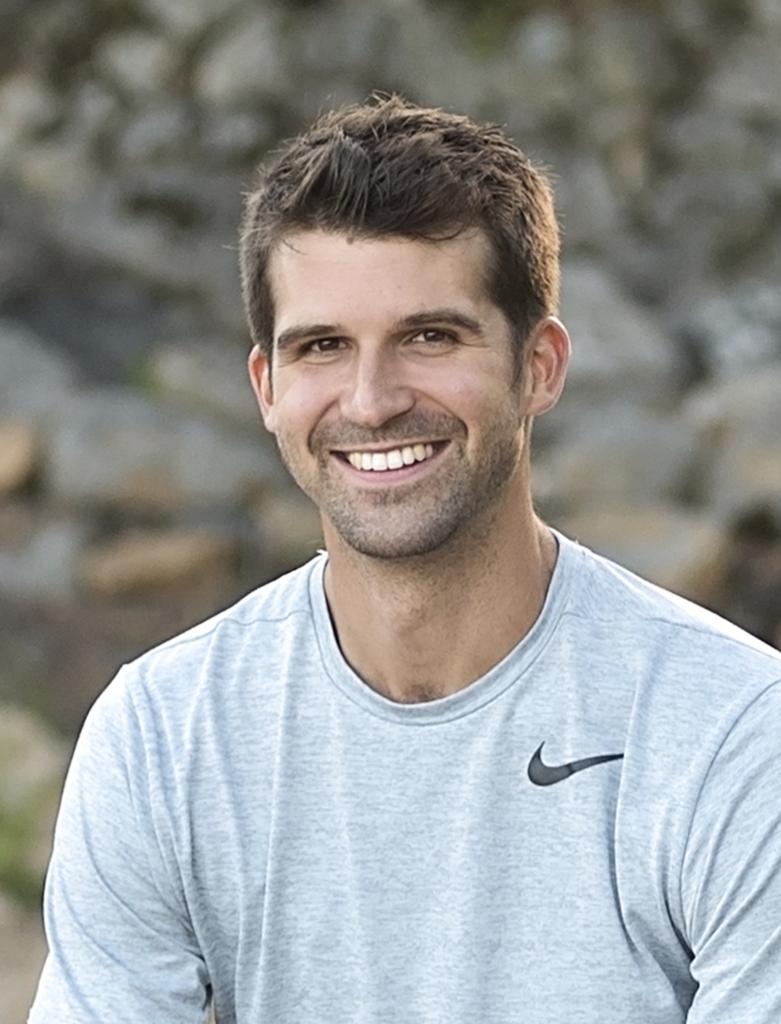 Joey Feith
Founder, ThePhysicalEducator.com
Health Month: Celebrating Health Within The Whole-School Community 
Health Month is an annual initiative designed to help celebrate health within the school community. In this session, we will go over Health Month's objectives, introduce its themes and activities, and share tactics used to help bring the whole-school community together. You are guaranteed to leave this session with an absolute wealth of ideas, resources, and confidence that will help you design and run your own Health Month initiative at your school!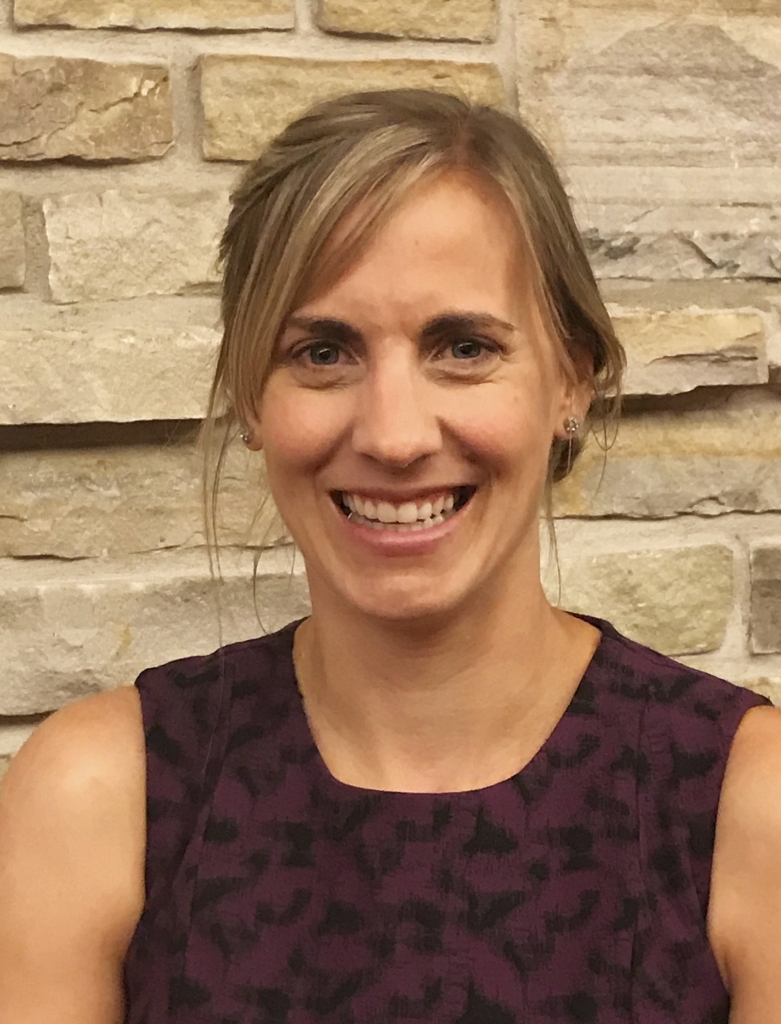 Tricia Zakaria
Programs & Education Director, PHE Canada; Kelsey Fahie | Program Assistant, PHE Canada
Using Human-Centered Design Approaches to Plan Your Programming
Human-centered design is a creative and innovative approach to problem-solving that starts with people and ends with solutions that are specifically developed to suit the unique needs of those involved. This institute will provide participants with an introduction to human-centered design and an opportunity to participate in various design activities that can be modified to support planning in your school community. You will brainstorm, map, and sketch your way to a healthier school community (no drawing experience required)!
 Breakout Sessions
Strand: Beyond the Binder
The HEALTHY Pledge Program: School Boards and Public Health Working Collaboratively to Make the Healthy Choice the Easy Choice in Schools
Sharon Lobo |  Supervisor in School Health, Peel Public Health
The HEALTHY Pledge Program (HPP) is a multi-component population-level approach that prioritizes the use of high impact interventions to make the healthy choice the easy choice. It does this by increasing the likelihood that Peel's student population will have greater exposure to healthy eating and physical activity, factors that promote mental well-being and protect against later-life chronic diseases. This program is being offered to schools in Peel. The HPP can be adapted and expanded to other jurisdictions across Canada.
Beyond the Binder: Why We Need to Move Beyond Manualized Programming in School Communities
Kate Storey |  Associate Professor, School of Public Health, University of Alberta
In an effort to create supportive environments quickly, there is a tendency to push branded and commercialized programs and products (the 'binder') rather than focusing on strengths-based approaches honouring unique community contexts. To promote systems change and sustainability, there is no quick win. This session will unpack why it is important to consider our unique implementation contexts, what solutions (e.g. structures, resources, and processes to support implementation) are available to us, and how a 'binder approach' or 'quick fix' fails to recognize the assets and needs that exist within our communities.

PHE Canada and Recess Project present A National Strategy for Recess
Lauren McNamara | Education Researcher, Ashoka Fellow, Ryerson University; Director of the Recess Project
Tricia Zakaria | Director of Programs & Education PHE Canada
In this session, Dr. McNamara and Tricia Zakaria will present the National Strategy for Recess in Canadian Elementary and Middle Schools. This session is focused on the connection between recess and well-being. The presenters will share new directions for policy, best practices, research, and a sneak preview of the 2020 social media campaign on recess.
School food programs: Contributing to student wellbeing and success
Carolyn Webb | Coalition Coordinator, Coalition for Healthy School Food
In 2018 UNICEF ranked Canada 37th of 41 countries in providing healthy food for kids. Educators are witnessing the implications as students' diets impact their physical health, mental health, and academic performance. The Coalition for Healthy School Food is seeking investment by the federal government in a cost-shared Universal Healthy School Food Program with the aim that all students in Canada will eventually have access to a healthy meal or snack at school every day. The Coalition's presentation will share evidence about how school food programs increase the consumption of fruits and vegetables and other healthy foods, support student health and wellness, and contribute to student learning and success. The presenter will also share the Coalition's progress to date, including how a National School Food Program was included in the March 2019 federal budget thanks to the Coalition's advocacy efforts. By the end of the session, delegates will be equipped with the knowledge and resources to join the momentum.
Strand: Teacher and Staff Well-being
Wellbeing in the Workplace: The impact of Sytemic Racism
Rohan Thompson | Workplace Equity Manager, Peel District School Board
When we think about the wellbeing of staff in the workplace, we often think about having a good diet, getting enough sleep, drinking enough water, exercise, or perhaps practicing mindfulness. What we usually don't think about is the impact systemic discrimination, oppression, and racism can have on racialized staff. It can have adverse effects on the physical health, mental health, and emotional wellbeing of staff and can impact a range of issues, ranging from performance and retention of those most adversely affected. In this interactive session, delegates will learn about the various forms of systemic discrimination, use of language to ensure we are all on the same page, and gain insight in the psychological and physiological impacts systemic racism has on racialized staff that affect their wellbeing at work and performance on the job. Delegates will also discuss systemic responses that organizations and institutions can take to remedy this problem.
HPE Department - Staff Culture Re-Build
Andrew McCutcheon | Subject Head of Health and Physical Education, Bill Crothers SS
In 2008 a young staff was hired to open a new school named Bill Crothers Secondary School in Markham, Ontario. A full staff of eighty percent under the age of thirty, with minimal responsibilities, was eager and willing to work long hours to do whatever the school needed to move forward in a positive direction. Fast forward to 2019, we all have young families and with that has come new responsibilities. How do you maintain a strong culture among staff when everyone has recently become parents? The presenters will share best practices and failures in trying to establish a new culture to foster positive teacher well-being. Attendees will learn about creating department agreements, and encouraging members to be vulnerable and courageous to rumble with difficult conversations.
Strand: Stories from the Field
Teachers of Tomorrow: Advancing Wellbeing in Pre-service Education
Kerri Murray | Director of Projects, Ever Active Schools
Ever Active Schools, a provincial initiative in Alberta, and the Werklund School of Education at the University of Calgary, have actively partnered on teacher preparation at the post-secondary level for a decade. The aim of this partnership is to accelerate closure of the critical gap between how teachers are prepared to address wellness (their own and that of their students) and what they are expected to do in practice. More recently, this movement has spread across the country, with 13 B.Ed. programs engaging in activities that serve to address wellbeing in their faculties for the benefit of all members of campus communities. This session will highlight some of the ways faculties are embedding wellness within their local contexts using a comprehensive school health approach and feature how this might impact wellness trends in K-12 school settings.
Using a Comprehensive School Health Approach in BC Schools
Rachel Iacoe | Comprehensive School Health Facilitator, DASH BC; Faye Willick | Executive Director, DASH BC
The Comprehensive School Health approach is integral to the work that DASH BC does. This interactive, story-telling breakout session will include recent examples from the field in BC on how provincial school districts and First Nations schools are using whole school and district-wide approaches to improve the health and well-being of their respective school populations. This session will include reporting on what worked, identified barriers, and how each school dealt with them.
Ideas for Action: Comprehensive School Health Approaches that Proactively Address Priority Health Topics in School Communities
Sarah Christie | Bilingual Projects Leader, Ophea
We know that comprehensive school health benefits the whole school – students and staff. But what does it actually look like in the school community? What opportunities do a newly updated Health and Physical Education curriculum create? Join us to explore Ontario examples of comprehensive school health programs focused on increasing physical activity and healthy eating, addressing substance use, and starting challenging conversations around sexual violence prevention.
The Bike Rack is the new Blue Box - the role of infrastructure in behaviour change
Elyse McCann | Director of Community Sustainability Programs, EnviroCentre
This presentation explores the link between education, infrastructure and behaviour change, by exploring the success factors of one of the most effective behaviour change campaigns – curbside recycling. The blue box is the icon of recycling and the bike rack could do the same for active transportation. While walking and/or cycling to school used to be the norm, it is not anymore. Yet, it is an easy way to get people moving more, every day. The presenter will dive into the story of the adoption of recycling and use examples from around the world to demonstrate that active transportation is one of the best ways to get kids moving every day, and that through infrastructure and education we can shift minds and modes of transportation.
Student Success, Health and Well-Being - on the Way to School
Vicky Kyriaco| Chief Administrative Officer and General Manager, Ottawa Student Transportation Authority
Only one generation ago, more than 60% of all students walked to school. Now, less than 25% walk, and most are driven to school by their parents or use a school bus. Studies show that students who engage in active transportation are better prepared to learn, so we need to qualify walking as "active transportation" in order to formalize the health benefits and environmental consciousness of using human-powered modes to get to school.
A culture shift from personal modes of transportation requires a concerted approach from many community partners, most importantly the school and its active transportation champions. In this break-out session, the presenter will address school/parent barriers and concerns including walking hazard, walk routes, liability, student training through partnerships, as well as community partner engagement.
Helping our students find balance
Christine Preece | Mental Health and Wellbeing Lead, St. Clair Catholic District School Board, Chair of the Ontario Healthy Schools Coalition
This interactive session will provide the understanding and support for educators who work with students that struggle with mental health issues. By taking a trauma-informed approach to helping students, professionals and parents can learn to help their students/children find a balance in their lives. Understanding the science behind trauma and mental wellbeing is the first steps to supporting our students in our schools. There is a need to have tools in our toolboxes to support the students that struggle most in our schools and this session will aim to provide participants with hands-on resources to make a difference.
Contributing to a Healthy School, the FitSpirit Way
Donna Howard | Manager of Ontario and Western Canada, Fitspirit
FitSpirit is a not for profit organization that partners with schools, to help 12-17 year old girls rediscover physical activity in a non-competitive, inclusive and caring environment. Since its inception in 2007, FitSpirit has helped educate tens of thousands of young Canadian girls about the importance of a healthy and active lifestyle. In 2018-19, 285 schools in Ontario and Quebec partnered with FitSpirit, and benefited from its positive impact on girls' self-esteem, sense of belonging and overall health profile. In light of its ever-growing popularity and success, the organization is increasingly being asked by the community to deploy its programs in new provinces across Canada. Through this workshop, the presenter will share knowledge of FitSpirit programs, memorable events, tools and resources that allow school program leaders to develop and deploy their own "for girls by girls" yearly activity programming.
How Champions for Life Physical Literacy Programming Fits Within the CSH approach
David Arsenault | Founder and Executive Director, Champions for Life Foundation
In this session, delegates will learn about how the Champions for Life Foundation is helping schools, teachers, and organizations deliver physical literacy programs for 5-to-8-year-old children. The presenter will introduce a 20-week Champions for Life Physical Literacy program which was participated by 88 schools throughout the province of Quebec in 2019-2020, PHE educator's resources via a mobile app, as well as a formative assessment tool.
UpLift: Working in Partnership to Boost Health Promoting Schools in Nova Scotia
Margaret Kay-Arora | UpLift Project Manager, Healthy Populations Institute, Dalhousie University
Our children deserve the best possible chance to have a healthy, happy childhood and to reach their learning potential, but not all children have the same opportunities to thrive. UpLift is a School-Community-University partnership that brings together multiple partners that are working to boost the impact of Health Promoting Schools that will strengthen and enhance conditions for better learning and health outcomes through system change, bolstering collective action on upstream changes in environments/conditions that will in turn better enable current and future students to thrive and succeed and therefore reducing chronic disease. This session will look at the approaches, partners and strategies that are helping to increase the impact, consistency and sustainability of the Health Promoting Schools model in schools across Nova Scotia.
Strand: Play
Inuit Games
Aalla | BTG Senior Presenter, Inuuqatigiit - A Centre for Inuit Children, Youth, and Families
Dion "Stranger" Metcalfe (Aalla is his inuit name) is a life-long urban Inuit with family ties to Labrador. He has been working with youth for over 25 years, and has been an Inuit Knowledge Educator for the last 5.  He uses traditional Inuit Games to help teach the history of his people. During this session, Aalla will teach the participants a few Inuit Games, and the reasons why the Inuit people played them.
Recess Guardians
Mike McDonald | CEO, Recess Guardians
When you ask a person the lessons they learned in school, people tend to immediately think of the academic subjects. However, the lessons they learned on the playground are probably just as important as they grow up. Recess can be that time where youth gain valuable soft skills that will help them thrive in the future. Sinc 2011, Recess Guardians has been at the forefront of the recess space, engaging and empowering youth in activities that make them feel confidence in themselves. Find out how Recess Guardians has created a simple, bold and imaginative recess system that has impacted over 350,000 youth across Canada.
Managing Concussions in Schools: Lessons from the Canadian Sport System
Peter Morrow | Knowledge Mobilization and Communications Specialist, SIRC
This session will share insights from the concussion conversation about management (via protocols and polices) and prevention (addressing attitudes/behaviours, rules, and training), provide an overview of The Sport Information Resource Centre (SIRC)'s Headstrong Canada campaign, and link participants to the wide variety of online resources available through SIRC's concussion hub. Content will be of interest for school administrators, teachers, coaches, and anyone touched by concussion in their professional or personal life.
Whether sustained in the classroom, on the field, or at home, concussions are an important issue for Healthy School Communities, with implications for learning, performance, and overall mental health. SIRC has been working with Parachute Canada and national, provincial/territorial, and community sport organizations to develop a harmonized approach to addressing concussions.
Creating a Sustainable Recess Toolbelt for Children and Adults
Lynn Campanella | CEO, Playocracy Inc.
If you are missing the correct tools, frustration sets in and the job may not be completed. Children need to pack their personal tool belt with the correct tools to carry them through life. Resiliency, self-regulation, and movement competencies are skills or 'tools' gathered when children play. For some children, the only opportunity for authentic play is during recess at school. Creating a quality recess experience allows children to practice and hone these tools that they require to live a healthy, productive life. This workshop will share what some school boards across Canada are doing to support recess and look at how they are strengthening a child's toolbelt, engaging in active supervision concepts and provide delegates with a checklist to create that quality recess experience.
Strand: Diversity and Inclusion
Risks, Challenges, Strengths, and Supports for Diverse Youth Groups in Saskatchewan
Ryan Flett | Research Officer, Saskatchewan Alliance for Youth and Community Well-being
Research indicates that the accelerating rate of diversity in Canadian schools is exceeding the pace of institutional, curriculum, and pedagogical policies and planning (Goonewardena, Rankin & Weinstock, 2004). Schools are struggling to keep pace with increasingly diverse student bodies. Saskatchewan Alliance for Youth and Community Well-being (SAYCW) has conducted province-wide health and well-being surveys of Grade 7-12 students. In 2019, 10,574 youth participated in a 30-45 minute survey addressing 11 health themes. Based on those data, trends for at-risk and diverse students are presented, including risks and positive/negative health behaviours. In this presentation, the presenter will share the research results related to at-risk/diverse youth groups include LGBTQ2S, Newcomer, First Nations and Métis, Negative Body-Image, and Obese students. For each of these groups, strengths/assets, risks, and areas of concern are identified. The presenter will also discuss the mitigating factors that might help to buffer negative outcomes for those groups.