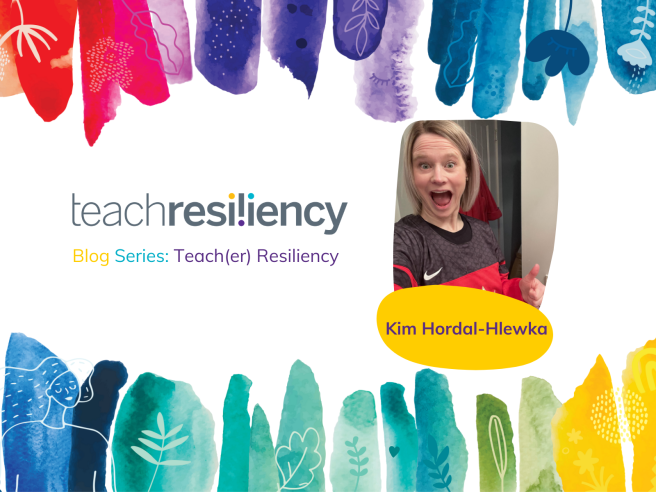 Let's Paint the Scene… It's mid afternoon, two students come running to the office yelling in a panic that another student took a bunch of pills in the bathroom.  As an Administrator, I calmly make my way upstairs to the bathroom not really knowing what I may see.  This was not my first overdose, but they never get easier. The day ends with police and ambulance at the school taking the student to the hospital. I then transition myself from administrator to mommy on my way home. It was a beautiful evening as I drove home listening to Garth Brooks of course (he keeps me calm).
I got home and walked into the house, said hi to my daughter Samantha and asked her how her day was. Most of the time Sammy is full of energy but this night was different.  Sam was on the couch and told me her tummy hurt, again.  Sammy had been having tummy pains for the past four months but this time my gut told me something was different. Throughout the night Sam was getting progressively worse. I was giving her tylenol every four hours and barely slept. On top of that I had so much on my mind from COVID protocols changing, to teachers being sick, no subs, assessments for students, prepping for a new school year, and now my kiddo was sick. Here I was just home from dealing with an overdose and now my own little human was not feeling great. Little did I know how quickly my life would turn into pure hell.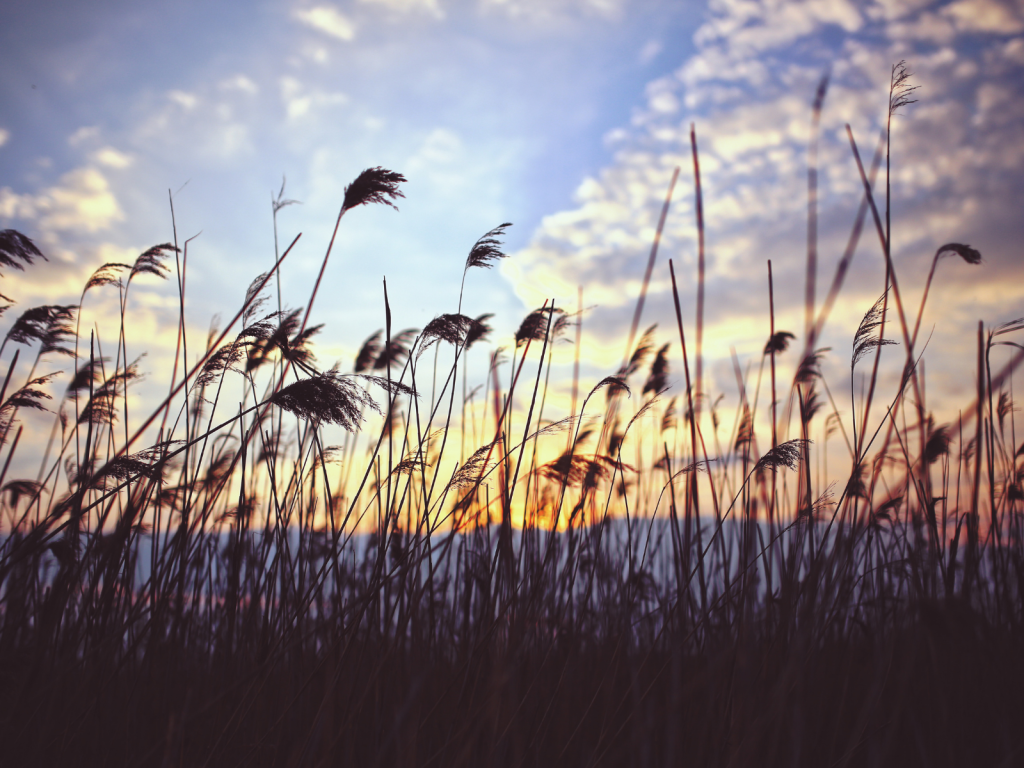 The next morning came with a drive to Edmonton's Stollery Children's Hospital emergency room. Before leaving, I phoned my principal and shared with him that I wasn't going to be in but would be working on my computer in the emergency room to complete the assessment content we were working on, as well as the many other things I had on my to do list.  Samantha didn't last long in the emergency room. Once we arrived, Sam was taken for x-rays right away, and within an hour she was sent in for emergency surgery for a severe bowel obstruction. This essentially meant Sam's large intestine burst and her body was being poisoned from the inside out.  My little 5 year old was extremely sick and the medical team was moving fast to save her. I thought this day was hell. This isn't where Samantha's story ends and this isn't where the hell ended. This was just the beginning. 
Fast forward from June 11th; the day Samantha had her surgery, to June 17th, 2021. Samantha was finally going to be able to go home and our life could go back to normal and I could get back to work, right?  Nope, not at all.  The surgeon team came in and saw Sam first thing in the morning. Due to the pandemic, my husband and I could not be at the hospital together and it was my turn to be there that night.  The biopsy results were still not back from surgery but Sam was doing great so we were being discharged and finally going home to sleep in our own bed.  The rest of the details of this day are quite the blur to me.  My husband was on his way to pick us up and all of a sudden more doctors came in and asked when my husband was going to arrive. The Child Life Specialist came in and took Sammy to the playroom to play and I was left alone in the room. Right at that moment I knew something horrible was happening.  Once my husband arrived, the doctor introduced himself as the head Pediatric Oncologist at the Stollery.  Pediatric Oncology?  What the hell!! I dropped to my knees, my husband held me and there Sam was in the other room laughing and playing. There were so many thoughts that swirled through my head.
Not my child! 
Not my baby! 
Why her? 
Is she going to die? 
What will people think? 
I will never survive this!!! 
I am going to lose my baby girl!!
We will never ever be the same again! 
Our baby girl had CANCER. 
WHY WHY WHY my girl!!
I honestly felt my life stop. I literally collapsed. I was shaking so badly and I truly felt I couldn't breathe. I couldn't control the tears. Complete shock set in. Here I thought we were going home and going back to normal. But we were never going back to normal ever again. In one hour, I went from packing our bags to go home and doing grade 9 farewell planning on the computer, to hearing the most horrific news a parent could ever hear.
I can honestly say, my school, my work, grade 9 farewell, none of it mattered. None of it was in my head or my heart when the word cancer was shared with us as parents. My work was gone. My world collapsed. My head and heart were 110% on my child and that's exactly where it needed to be. Nothing else mattered!
Samantha was diagnosed with Burkitt's Lymphoma which is known as a killer cancer in children because it moves so fast.  Hearing all of this within such a short amount of time was so overwhelming and to know that I could lose my child became truly unbearable.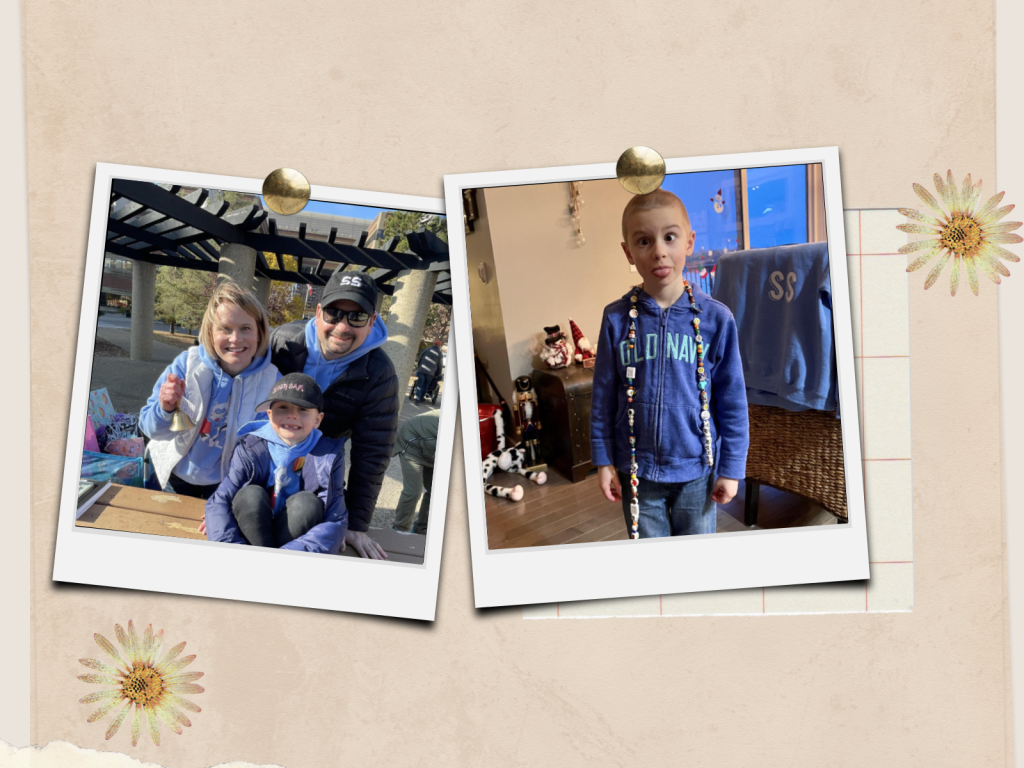 From that day on I cried constantly for weeks. I tried so hard not to cry in front of Sam because at this point, she had no idea what was exactly going on with her health. In her mind she had surgery, a big scar on her tummy, but no more tummy pains. Little did she know that the cancer was spreading fast in her body and the medical team was going to fight this cancer even faster and harder to kill it. Our kiddo was going to have to fight for her life. I had the most horrific thoughts. I was going to the darkest places in my head and felt like I was drowning. 
Like many educators, I like to be in control. I am usually on top of everything and when I do things, I am a perfectionist. And here I was living a life that I had zero control over. I could not fix any of it and I could not protect myself, my family, but most importantly, I could not protect my little girl. There was absolutely nothing I could do.  I had completely lost control and felt like I was slipping further and further away. It was the darkest time of my life.
I have seen many things during my time as an educator, but I always felt like I could control the things around me. I love my work and I felt I could make a difference each and everyday not only for my students but also for my team. I never showed much emotion and now here I was completely lost and completely out of control. I no longer had my work to consume me and I now was going to watch my child fight to beat cancer. All I could do was sit back, pray, and not lose hope. I completely lost 'me'.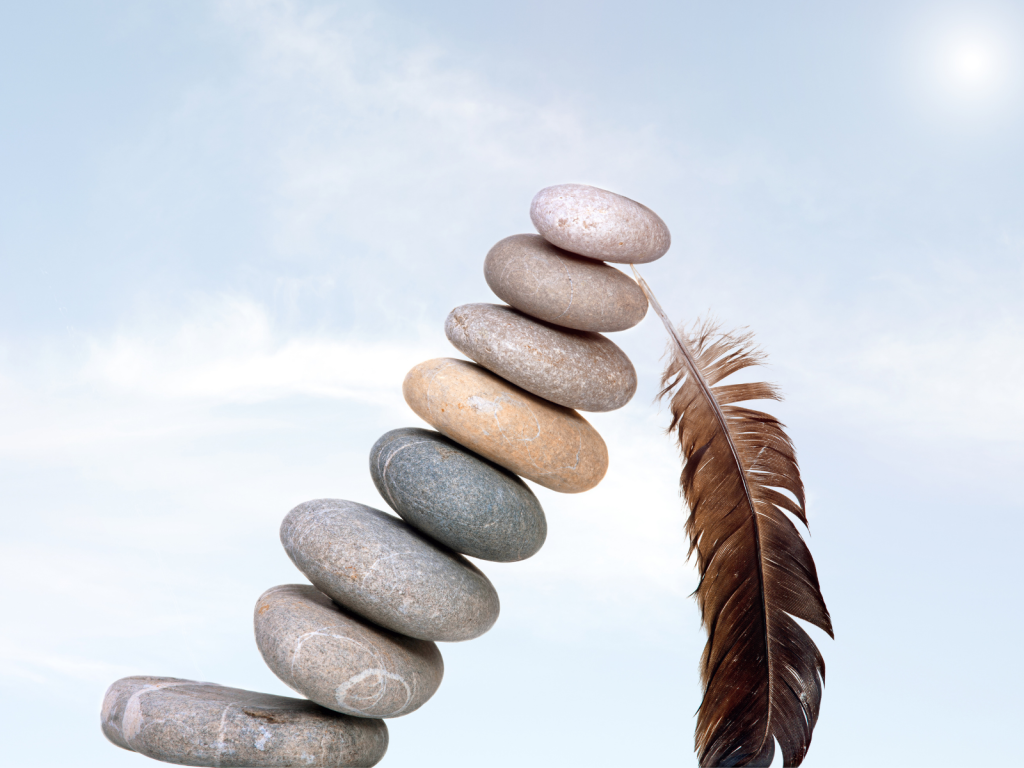 If we go back months earlier, I was described as being extremely independent, well organized, had things figured out - the whole mommy and full time administrator life. Yes, I was busy but what working mom isn't busy. Yes, I felt guilty often but again which mom out there doesn't feel guilty due to work, coaching, running around etc.? I also thought I had my own health under control. I was diagnosed with Rheumatoid Arthritis (RA) one year earlier so on top of being all the other things like work and mom life I was dealing with my own medical journey with RA. For the most part I felt like I was handling life fairly well. I have always lived with anxiety but I felt like the anxiety I dealt with actually was a good thing for me. It was what drove me and pushed me to work hard and do my best. I wasn't one that liked to lose or not have control but never thought the anxiety got the better of me. I always felt that the anxiety I felt or dealt with is what pushed me to be better and do better.  
Today it is a whole different story. We are eight months post chemo treatments.  Samantha rang the bell and is doing well. Yes, life does go on but not just because Sam rang the bell and is no longer in treatment - our lives have been forever changed. The anxiety I live with daily can be truly debilitating. Living in crisis for almost a year has put a toll on me in many ways. The trauma that we have lived through as a family has changed us. I now live with a very different type of anxiety and PTSD. I see a therapist weekly, take medication, and try really hard to be kind to myself. I have seen the darkest moments any mom would ever want to see. I have seen my child go through surgeries and treatment that almost killed her. But she did it and I hold onto her strength, courage, and perseverance daily. It took some time, but I am back to work and loving the distraction. I have an amazing team and incredible students who I have been extremely open and transparent with. I am trying really hard to 'walk my talk' as an administrator and be vulnerable and honest in how I am doing. There are moments daily that I want to hide but then I think 'this too shall pass', which it often does.
So where am I today in my journey as an educator? Mostly in a place where I am living moment to moment. I am an educator who lives in fear most days. I am an educator who is trying really hard to model what I preach. I am an educator who has a story. I am an educator who almost left the profession because of the pressure it puts on me as a caring human being. I am an educator who will not ever again put my work before my family. I am an educator who is learning to navigate my life. Most importantly I am an educator who loves my family first and foremost but also my work family which includes my students and school team.
I do not share my journey with you because I want you to feel sorry for me, my daughter, or my family. I share it because over the past year I learned a great deal which has changed me and I think others can learn from my experience. In particular, here are a few things that I have learned that puts life into perspective. 
From the mouth of my daughter "Mommy, it's okay". It's okay to show your emotions. Please never hide your feelings.  Show your tears and your fears with your family and your students. We are human!
Be gentle with yourself at work and at home. My goodness, we are not supposed to know everything and we cannot be in control all of the time. We cannot change our students' lives outside of school. We can only help influence them. 
Family is most important. Do not ever put your work before your family. Nothing matters more than your family. 
The greatest wealth is HEALTH. I cannot stress this enough. From my own RA diagnosis to watching my child fight to live, if we do not have our health we have nothing. It is not about academics or going after the best job! It's about your own overall well being.  
I have seen the darkest of dark. I have lived through pure hell. I have tried really hard to be in control. I have tried hard to act like I have it all together. And to tell you the truth, it is exhausting. I am not okay. I am struggling with life. I am still living in hell. And I do not have control. But I am getting help and I am resilient. I am being 100% honest with my family, myself, and my team. I am slowly but surely finding my way.  And my baby girl is a walking miracle! 
We all have a story. I know you cannot walk in my shoes but you can walk alongside me.
Live life and please be kind and gentle with yourself. 
Hugs to all.
 
Author bio: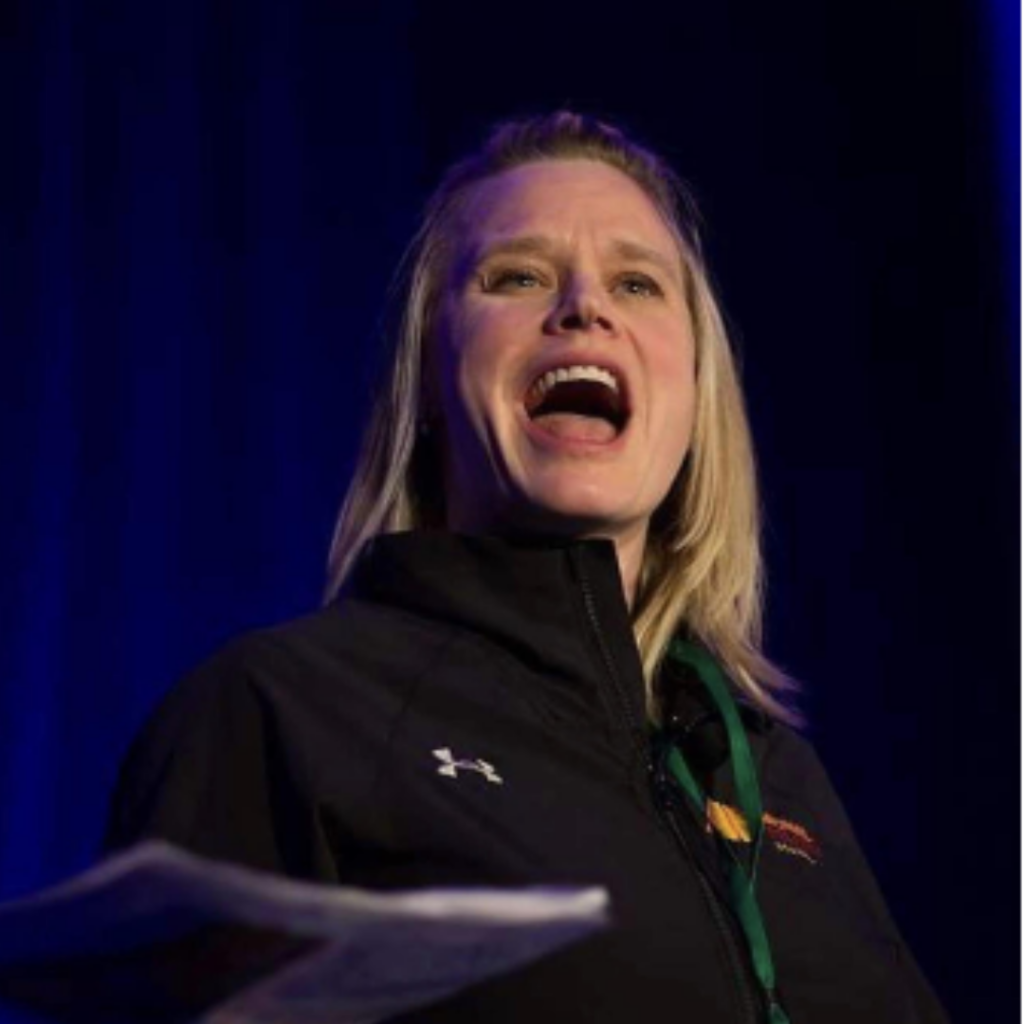 Kim Hordal-Hlewka is the Assistant Principal of Michael Phair Junior High in Edmonton Alberta but most importantly she is the Mom of Super Sam.  Kim has taught Kindergarten to Grade 9 Physical Education, was the Physical Education, Health, and Comprehensive School Health Consultant for Edmonton Public Schools, and also worked for Ever Active Schools as the Provincial Comprehensive School Health Consultant.  Kim is extremely passionate about the importance of connecting to the whole child through physical education, health, and wellbeing.  In the past, Kim has presented for @EverActiveSchoolsAB, @AlbertaHPEC, @PHECanada, Early Childhood Conferences, New Teachers Convention, International Physical Literacy Conference, National Healthy Schools Conference, and Shaping the Future Conference.