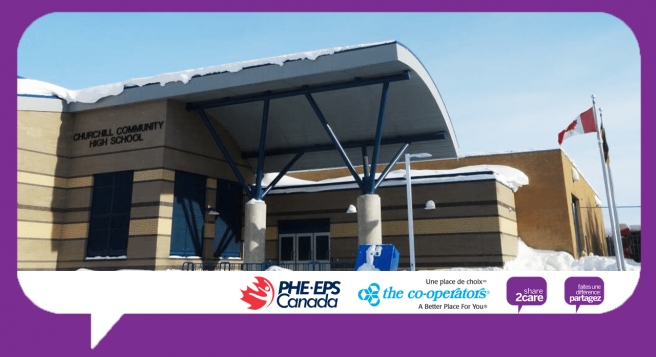 Share2Care is a mental health activation initiative gathering promising practices from across the country to share and inspire others to take action in their class and/or school community. As part of the PHE Canada Teach Resiliency program, Share2Care aims to recognize and share unique, innovative, and promising mental health practices that are making positive impacts on students, school staff, or both.
PHE Canada will share the success stories of the five school initiatives and others on the PHE Canada blog.
---
Promising Practice - Peer Support Volunteers
Churchill Community School is a grade 7 - 12 school with a population of 550 students, 90% of whom are First Nations/Metis located in La Ronge, Saskatchewan.
PHE Canada: How did this mental health initiative start?
During the last four years, we have had three suicides. We had one social worker to serve the population but were granted another position after the suicides. 2 high school students approached me to start a peer support group to add extra support to our students.
We are working on providing more support for mental health to reduce the incidence of suicide among out student population. The purpose is to offer continued help and supports for our students including suicide prevention and intervention.
"The peer supporters reach out to provide accurate information, resources and links to services in their community to their peers. They are the bridge in connecting peers to getting what they need. "
PHE Canada: What activities were offered in this initiative?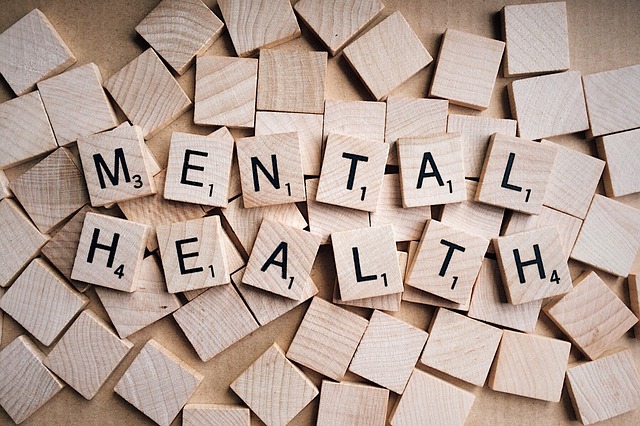 We have 12 students who are trained and certified by the Teen Talk Program. The peer supporters reach out to provide accurate information, resources and links to services in their community to their peers. They are the bridge in connecting peers to getting what they need. They also run healthy, informative activities at lunch and after school that revolve around the themes covered in the peer support program, including mental health, healthy relationships, substance use awareness, sexual wellness, diversity, body image, and family problems. We hold weekly meetings and plan a monthly theme activity. These activities can be gym blast, cahoot games, dances, welcoming treats for new students, providing food to students missing their lunch or breakfast. Students report on the number of peers they supported and we provide a private room for consultation. Students help to identify students at risk of being bullied and we provide a safe place for them to be at lunchtime. We are also planning to share our program with other schools in our school division.
 
PHE Canada: What are the learnings from your initiatives?
 
Students in peer support are becoming interested in careers in counselling and social work, and they would come up with more initiatives to help others. We actually developed a partnership with an LGBTQ group. Peer volunteers would also become more proactive, some of them are going to lead activities in training new peer support volunteers. They've also been engaged with more public speaking, in fact, some would like to travel to other schools to share our initiative.
 
PHE Canada: What is the overall impact of your initiatives?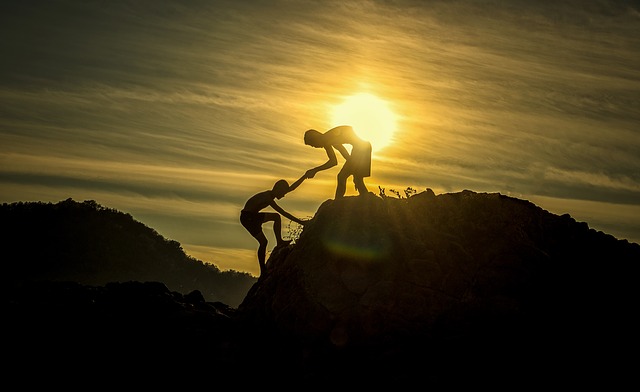 All students were introduced to the peer support volunteers and know how to contact them. There were 3 suicide interventions that were taken over by social workers with referrals to mental health. 7 peer support students were able to provide additional support to our social workers.
We also have a good participation number in the monthly activities we have organized. We have 150 students participated in our dance activity, 30 attended movie night, and 15-25 students joined activities such as gym blast lunch hour, students Kahoot challenge and other physical activities.
We include all students in our activities. We have functionally integrated visually challenged students in our program. We promote diversity and include everyone.
PHE Canada: How are your initiatives or promising practices sustainable?
We apply for grants every year. Students are interested in the program and they are planning on a media promotion. This program is an important part of our school program and we plan on sharing our program this year with other local schools in our division.
 
PHE Canada: How would you put your Share2Care funding to use?
We will give out prizes at our monthly themed activities. The funding will also help to pay for the Mental Health First Aid training. We plan to travel to Prince Albert to network with other schools. The funding will also help to support the year-end celebration supper, peer support volunteer awards, and peer support collateral.
In the News:
Peer support program at CCHS recognized with grant, Laronge NOW