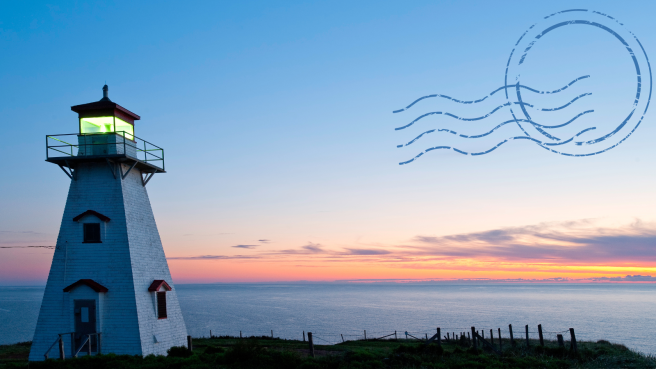 The 2023 PHE National Conference is just around corner, with hundreds of physical and health educators and healthy school champions from across the country set to arrive in beautiful Charlottetown, PEI. While the Conference offers a packed schedule of activities and opportunities, and is sure to feature some east coast PEI culture and hospitality, we want to make sure you are able to make the most of your time on the Island. 
Fresh seafood, lighthouses on beautiful beaches, Cows Ice Cream, and Anne of Green Gables are all some quintessential Island charms that may immediately come to mind. Of course there is also the fiddle music at local ceilidhs, our gentle island hospitality, and gorgeous oceanside dunes, some of which are still recovering from the devastation of Hurricane Fiona in September 2022. It is no surprise that Travel and Leisure websites list PEI as one of the best places to travel in 2023! 
Many of our #PHEPEI2023 conference attendees are visiting Prince Edward Island for the first time this spring. Charlottetown has a lot to offer, from its historic sites, to its vibrant downtown, to its array of cultural experiences. We are excited to share some insider travel tips below to help you make the most of your time in the beautiful historic Charlottetown, PEI!
Must See…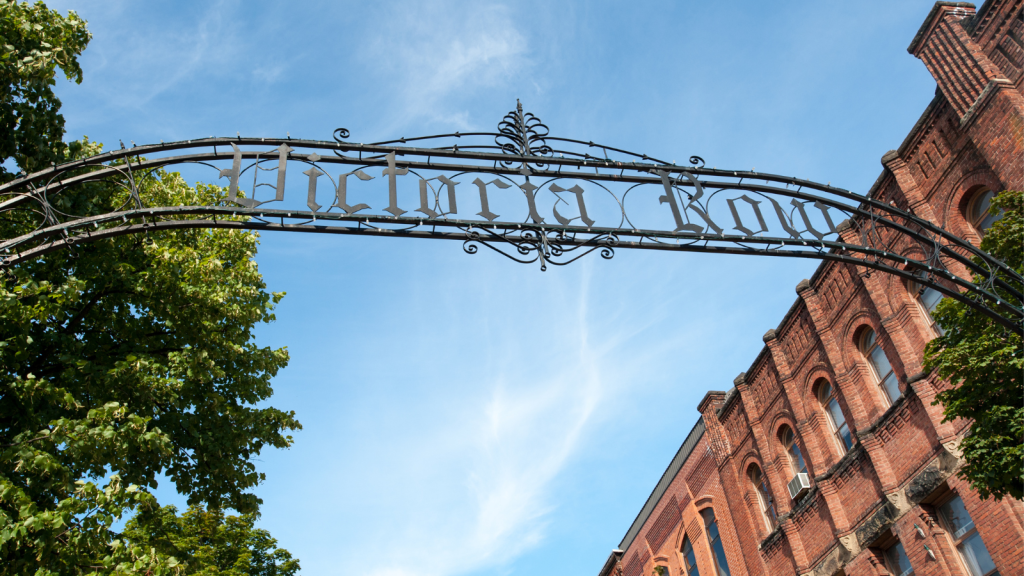 Explore The Historic Charlottetown Waterfront
11 Great George St, Charlottetown
Just a few short steps away from the conference centre, take in the views on the waterfront downtown!
Walk Down Victoria Row
146 Richmond St, Charlottetown
A street mall downtown located on Richmond Street between Queen and Great George. The architecture surrounding the cobblestone street dates back to the Victorian era. You'll find local artisan shops, jewelry, restaurants, bars, and art galleries.
Victoria Park & Boardwalk 
100 Brighton Rd, Charlottetown PE
This 1.4 km point-to-point trail is a popular and scenic route where people can walk and enjoy the beauty of the coastal city. It takes an average of 20 minutes. Join the morning Active Sessions, as we may just venture that way!
Lunch and Shopping at Founders Food Hall and Market & Visitor Information Centre
6 Prince St, Charlottetown
Are you planning to bring back something special as a souvenir? Make sure to check out the Founders Food Hall. You can find vendors like Oh Hey PEI, PEI Dirt Shirt, PEI Potato Fudge, PEI Seaglass, Maritime Madness, and PEI Lavender Distillery, all while filling your belly with delicious food from vendors like Big Burger, Doughnuts by Design, Datcha's French Caribbean Cuisine, Aldo Reny's Gourmet Italian Paninis, and many more! The Visitor Information Centre is also located here!
Must Do…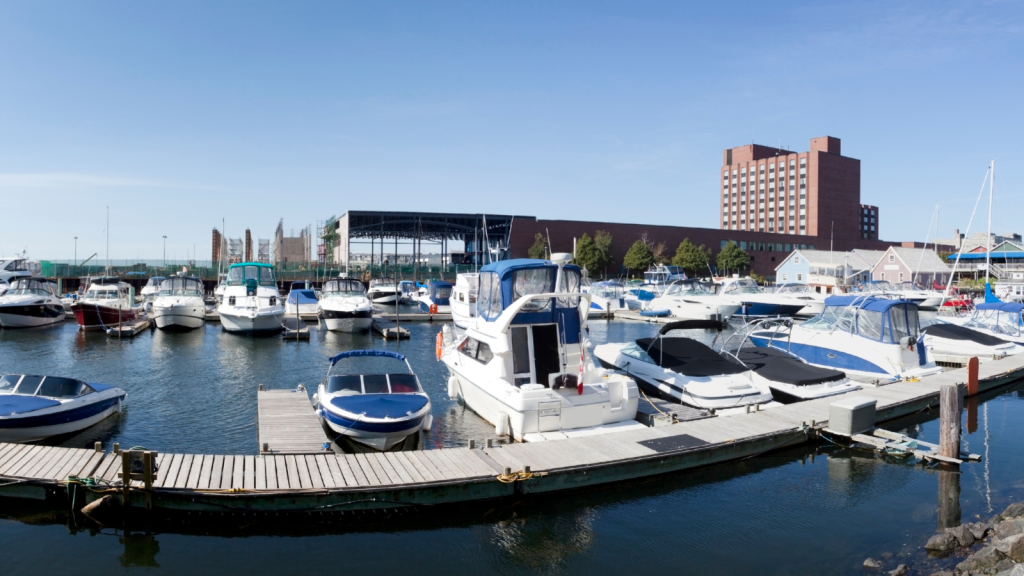 🚲 Rent an E-Bike from Rising Tide
125 Queen St, Charlottetown, PE C1A 4B3
🐎 Emerald Isle Horse and Carriage Tours around Historic Charlottetown 
6 Prince St, Charlotteown
http://www.emeraldislecarriagetours.com
📞 1-902-313-1000
🚤 Harbour Hippo Tours
Lower Prince St. Wharf, Charlottetown 
[email protected]
📞 1-902-628-8687
Must Eat…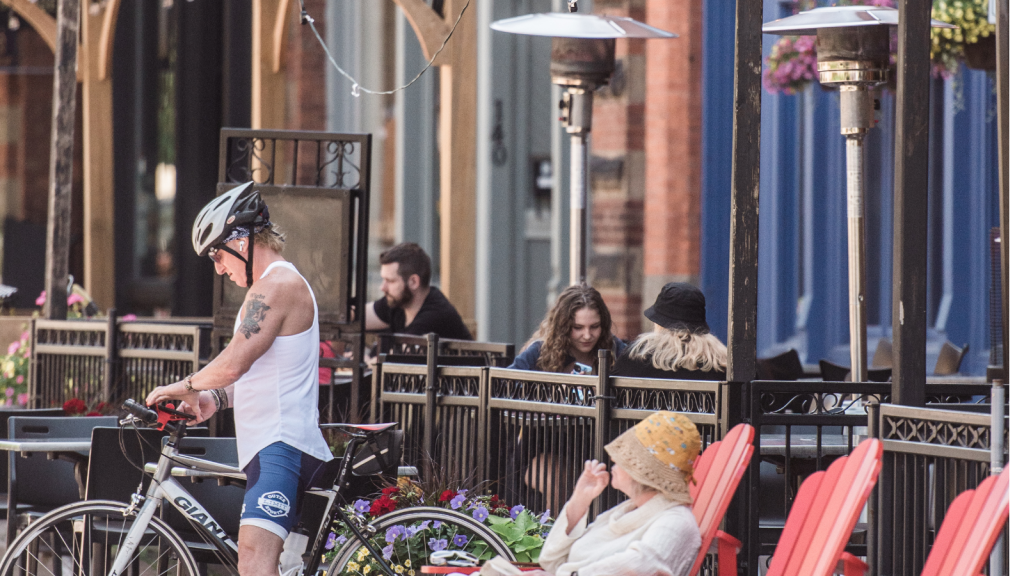 🥕 Charlottetown Farmers Market 
100 Belvedere Ave, Charlottetown, PE C1A 4P1
🍻 Lone Oak Brewpub 
15 Milky Way, Charlottetown PE
📞 1-902-892-0600
No reservations
🍸 Slaymaker & Nichols Gastro House 
82 Fitzroy St, Charlottetown, PE C1A 1R7
📞 1-902-629-3411
Reserve a table: https://slaymaker.ca
🦪 Sea Rocket Oyster House 
110 Queen St, Charlottetown, PE C1A 4B1
📞 1-902-370-7625
Reserve a table: https://searocket.ca
🦞 Lobster on the Wharf Waterfront Eatery
2 Prince St, Charlottetown
📞 1-902-368-2888
Reserve a table: https://www.lobsteronthewharf.com
🍦 Cows Ice Cream 
https://cows.ca/store-locations/
Ready to Get Active on the Island?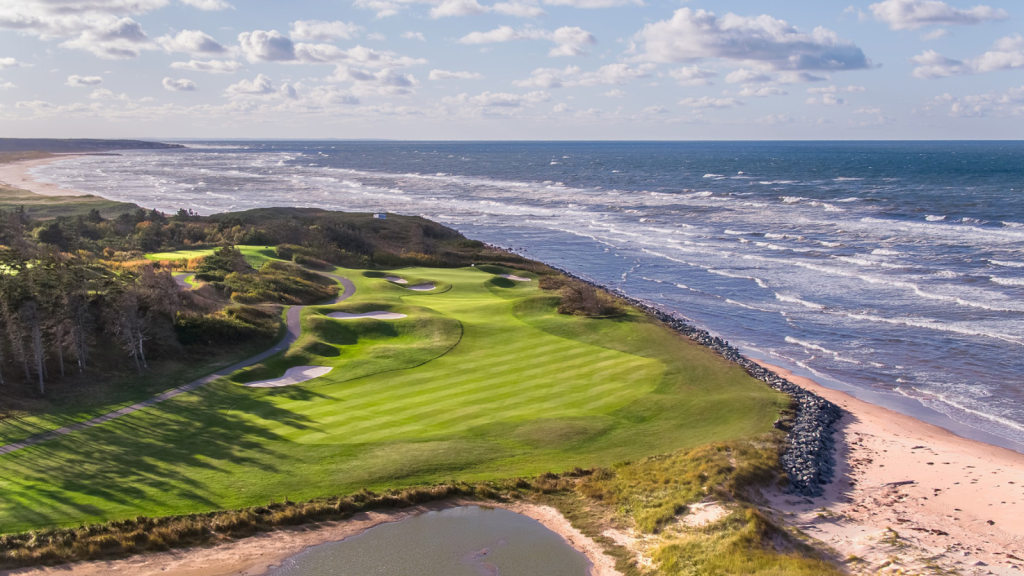 ⛳️ PEI is famous for its scenic golf courses, in fact, there are 25+ courses on Prince Edward Island. Some even call PEI Canada's #1 golf destination! There is one course, Fox Meadow, that is only a 12 min driving distance from Charlottetown, and the projected open date is May 6th. 
*Make sure to check for updates before you arrive: https://golfpei.ca/course_dates/
🥾 Hiking is quite pleasant in early May on the island! A few options close to Charlottetown for you to consider:
Bonshaw Hills Provincial Park Trails, great for walking or mountain biking!
29 Green Rd, Bonshaw
Strathgartney Provincial Park
Bonshaw, PE
Winter River Trail
E Suffolk Extension 
Outside of Charlottetown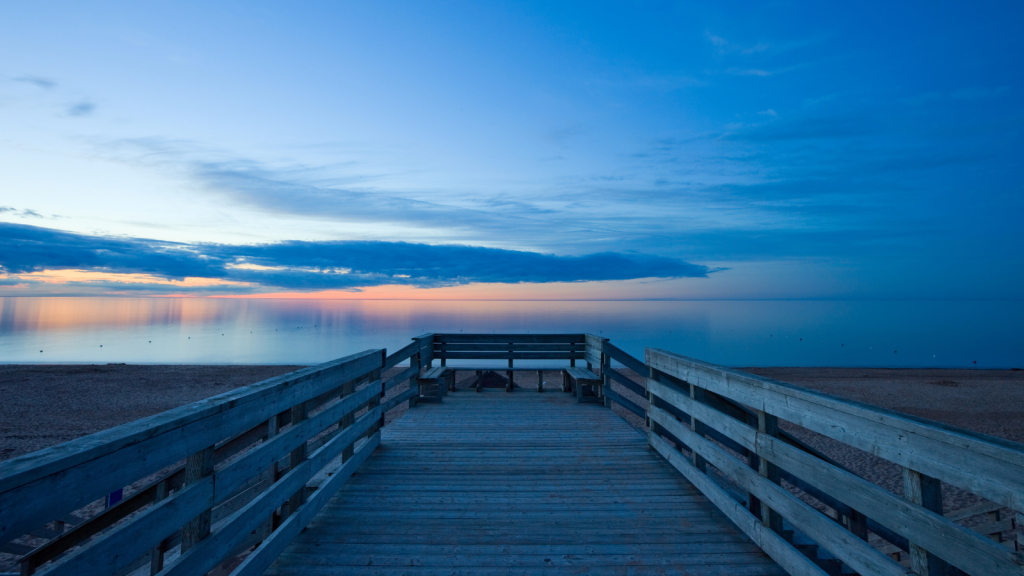 🚘 Renting a car is not as easy, so you'd need to plan early. Check out the Travel page on the Conference websiteevent page for information on how to get around Charlottetown without a vehicle. 
Have access to a car? Here are a few things to consider…
🌊 PEI has three coastal drives that link many of its small towns, iconic landmarks, and boardwalks. 
PEI is believed to have the highest concentration of lighthouses in North America with 61 lighthouses and range lights. Fun fact: you are never more than 16k from a beach when you're on the island! 
🏖️ If breezy beach walks and lighthouses are your thing, you can check out Blockhouse Point Lighthouse in Rocky Point, Covehead Beach and Harbour Lighthouse, and Greenwhich National Park, some of the most stunning and iconic landmarks on PEI. 
We really look forward to welcoming you, and we hope you enjoy your stay on our gentle Island!