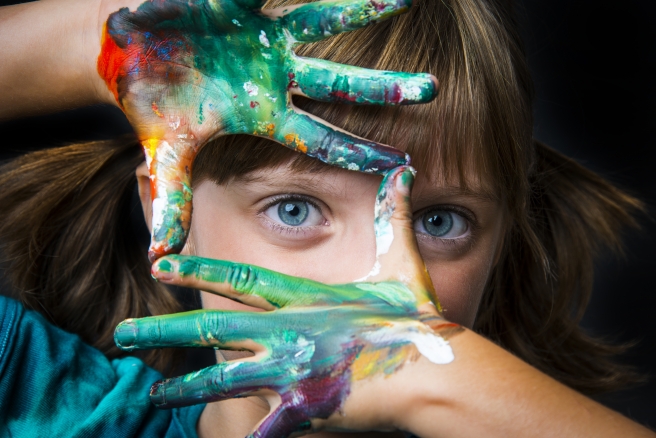 "Historically, pandemics have forced humans to break with the past and imagine their world anew. This one [COVID-19] is no different. It is a portal, a gateway, between one world and the next. We can choose to walk through it, dragging the carcasses of our prejudice ... and dead ideas … or we can walk through lightly, with little luggage, ready to imagine another world. And ready to fight for it."

- Arundhati Roy, 2020
In the 2020-2021 school year, teachers, students, and administrators alike were left with no option but to "imagine their world anew." While we are well aware that schools were faced with many challenges and barriers,  it was also an opportunity to reflect, rethink, and refresh.
PHE Canada had a front row seat, and witnessed first-hand the growth and evolution of Physical and Health Education (PHE) across the country. From what we've seen - our PHE colleagues stepped up, demonstrating time and time again their resiliency, innovation, and creativity to foster meaningful experiences for their students during a very difficult time.
As a new school year begins, we are suggesting, requesting, and very much encouraging everyone to NOT return to pre-pandemic PHE. COVID-19 challenged everyone to reflect on student needs, rethink priorities, and refresh programming.  
From our front row seat, we wanted to provide some practical examples of what we have seen, heard, and experienced over the past 18 months. 
Students have focused more on the joy of movement and the positive benefits of being physically active, especially as it relates to their mental well-being.
Teachers have expanded their list of approaches and activities, finding new ways to foster a love of the outdoors, alternative environments, and mental wellness, which has created a more inclusive PHE context. The virtual environment enhanced connections across the country and expanded teachers' professional learning networks. 
Administrators have prioritized the development of healthy schools and appreciating the positive impacts of our PHE field, hopefully for the long term. 
Communities have adapted and become filled with families walking and children playing outdoors, restructuring their roads to be more accessible and promote physical activity.
Summary of the Last Year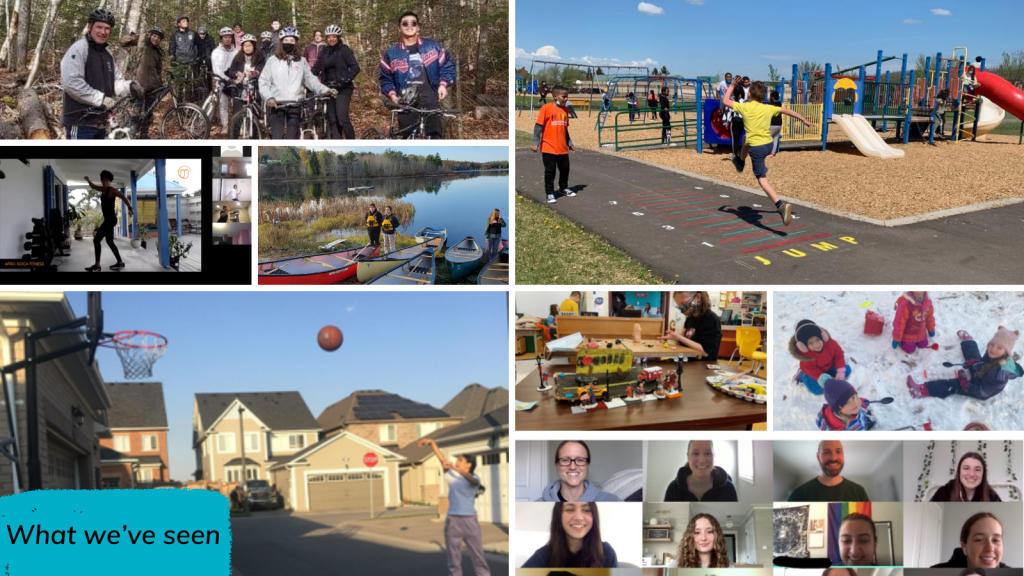 What We've Seen:
75% of teachers teaching outside all the time
Inventive adaptations of sports and games - e.g., human foosball, curling with soup bowls 
Interweaving of outdoor education and land-based learning into Physical Education (PE) 
Flipped classrooms that help to solidify learning
Increased minutes dedicated to well-being throughout the day
Walking meetings outside
Higher attendance at, and availability of, virtual professional development (webinars, workshops, etc.)
Cross curricular connections between PE and other subjects
Teachers sharing equipment, ideas, and sanitization processes from coast to coast to coast
School boards sharing mental health and well-being resources with families in multiple languages
School districts prioritizing well-being on par with, and as an essential precondition to, teaching literacy and numeracy
Families engaging together in community/neighbourhood parks and outdoor spaces
Greater engagement of parents/caregivers in students' Physical and Health Education
Students becoming more aware of what's in their community and how they can be active and play in their communities
What We've Heard:
Teacher to teacher connections helped surmount challenges in a virtual teaching space
Students getting involved in the planning process and having their voices heard
Well-being highlighted as a national and educational priority
Huge uptake in wanting to learn more about Social Emotional Learning, resilience, and trauma-informed approaches
A shift to a less traditional, non-sports based PE, resulting in a more inclusive space for students
How MANY meaningful and fun activities can be done with a pair of socks for equipment!
Health and well-being needing to be a high priority within a wholistic learning approach - on par with literacy and numeracy. It isn't a matter of "academics or health". Having high standards in both will elevate student achievement in all areas, and address systemic inequalities through education.
What We've Done:
Updated 10 guideline documents to support teachers 
Advocated for government bodies to include PHE in all teaching plans
Created 234 at-home and adapted activities in the PHE Learning Centre
Facilitated thousands of connections at the national level through Cross-Canada Check-Ins
Offered virtual professional development through the PHE National Conference and Research Forum
Partnered with other PHE organizations to co-create and co-deliver content
Piloted alternative approaches to PE to increase inclusion and equity
What We Hope:
Physical and Health Education will continue to be seen as an essential part of development
Teachers will continue to use outdoor learning environments like forests, streets, and parks to teach Physical Education
New activities that have been created or incorporated this year will continue to create more inclusive, engaging, and inviting learning environments
Student voice and choice will continue to be embedded into programming, resulting in more meaningful PE for all
Connections and relationships that have been developed as a result of working remotely will continue to support high quality, creative PHE
Health and well-being will be integrated across whole school systems as foundational aspects of any educational setting
Approaching the 2021-2022 School Year
Undeniably, health and movement are essential aspects of education, and the link to student success has never been more clear.  The PHE Community is eager to see their students and apply their skills to contribute to each and every student's continued learning and recovery.  
PHE Canada reached out to a number of Physical and Health Educators across Canada to hear how they have innovated throughout the COVID-19 pandemic and hear their recommendations for themselves, their students, and the field of Physical and Health Education as it ramps back up this fall. 

Keep teaching outdoors:
Keep teaching outdoors and keep adding to all those awesome new outdoor activities you created!

Shake things up:
With the distancing and sharing restrictions lightening, bring back in lots of diverse activities to keep things relevant and students engaged.

Stay flexible:
The 2021-2022 school year will continue to throw us curveballs. This time, we are ready! Have a plan for your program, but know that the plan will need to be dynamic and responsive to the changing needs of students, your environment (e.g. weather), and evolving health guidelines.

Listen:
Students have learned a lot during the pandemic - ask them what they would keep as it relates to physical health and well-being.

Don't go back to the ways things were:
Continue to hone your new ideas and keep up with professional development to learn other people's new approaches.

Take care of yourself:
Praise and reward yourself and your students for being courageous. Know your limits and read your levels (e.g., fatigue, health, fitness, diet, sleep).

Build networks and stay connected:
Continue to share what works and help each other provide excellent teaching and resources to students.
Keep wellbeing as a foundation:
PHE Educators know that wellbeing is not just one more thing to add to educators' plates...wellbeing IS the plate - it's what we do!!

Be the things you want your program to be:
Use language that promotes caring, trust, and physical literacy. Encourage students to do the same. Model this language, caring, empathy, communication, and sportspersonship.

Be positive:
Students may be anxious about school. Be aware of their Social Emotional Learning and make the gym a positive and safe place to be.

Encourage students to have choice and voice:
Demonstrate all skill levels, from beginner to expert, so that all students can achieve success. Provide lots of opportunities for success during class.
Contributors:
Melanie Davis, Ellen Long, Shannon Kell, Lee Schaefer, Heather Callum, Jen McKenzie