A Model for Healthy School Communities
PHE Canada's Model for a Healthy School Community provides the foundation for school environments to support the health of all.
It is based on evidence from the Healthy School Communities Concept Paper developed by the Propel Centre for Population Health Impact in 2012; and it draws from the research on the Health Promoting Schools and Comprehensive School Health frameworks to identify key elements of healthy school communities.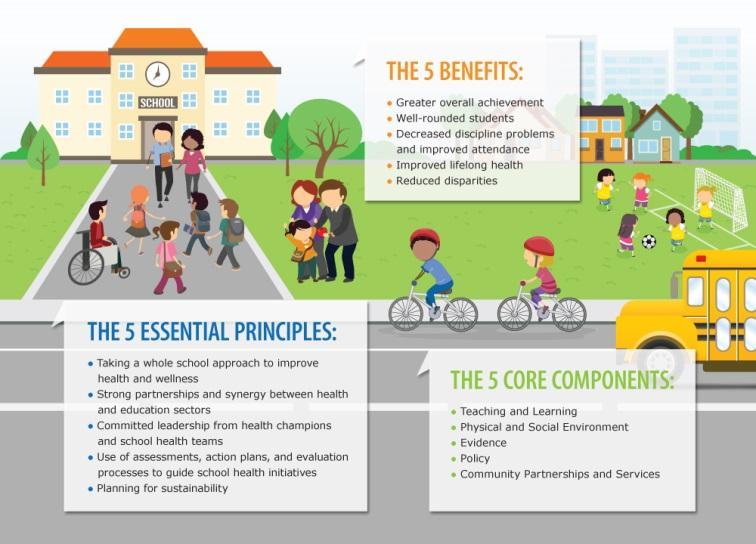 *Click here to download infographic.
Download the Healthy School Communities Brochure and use it to start a discussion, champion a School Health Team or generate support for healthy school community activities.