Students are at the centre of education and PHE Canada is committed to meaningful student engagement. To do this, a Youth Council is being created to learn about the needs and wants of youth, directly from youth.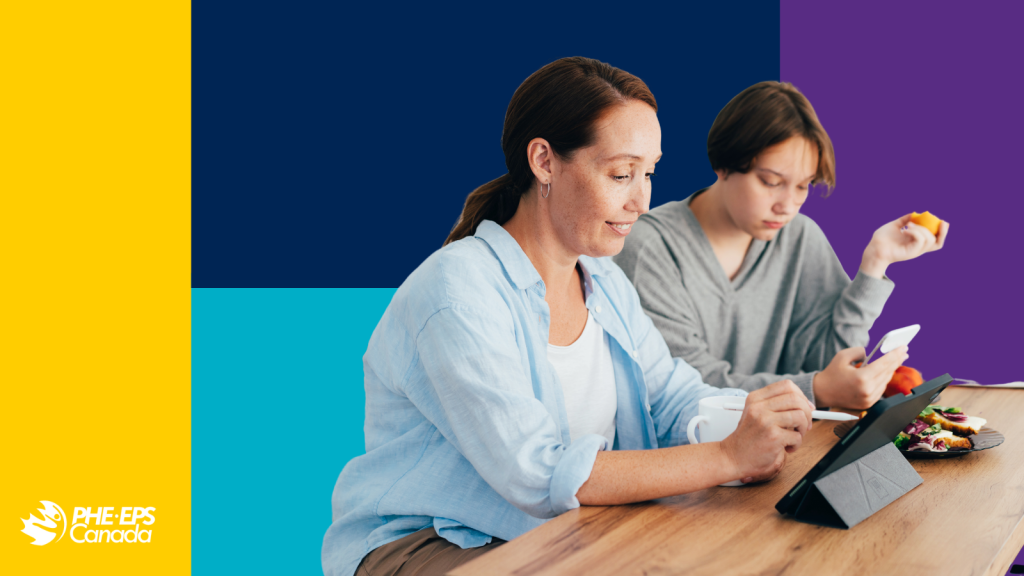 We would like to thank you, as a parent or guardian, for supporting your child/children's participation in the PHE Canada Youth Council. You will find the consent form to fill out at the end of the page, but before you do, please read the following to better understand what the Youth Council is and what it means for your child(ren) to be a member of this council.
Students are encouraged to join the PHE Canada Youth Council to:
Be part of cool projects that make a difference
Meet students across Canada who share their interests
Share their experience and learn from others
Improve physical and health education in Canada
Receive community service credit and fun gift cards
Receive references - looks great on job applications!
Get linked to conferences, youth panels and opportunities for leadership development and public speaking
Expectations:
Members will be asked to attend 2-3 meetings per school year between October and June, as well as providing feedback electronically between meetings (as needed)
Staff will connect with members before the start of each year to hear their ideas and interests, and at the end of each year to hear their feedback and suggestions for Council activities or structure
Meetings will take place virtually
Staff will work with the Youth Council members in all time zones across Canada in an effort to find a virtual meeting time that is outside of school hours for members living in western Provinces/Territories, and not too late in the evening for members in the Atlantic provinces.
About PHE Canada
PHE Canada is a charitable organization with a vision of all children and youth in Canada living healthy, physically active lives.  We advocate for and advance quality health and physical activity opportunities and increase awareness of the relationship between health and education and the importance of learning environments that focus on an inclusive, whole child approach. For more information, visit www.phecanada.ca. 
If you have any questions, please contact Heather Callum (Lead, Engagement and Knowledge Mobilization at PHE Canada) by email at heathercallum@phecanada.ca.
 
---
Parent/Guardian Consent Form